Dr. Trump diagnoses mental health. Feel better now?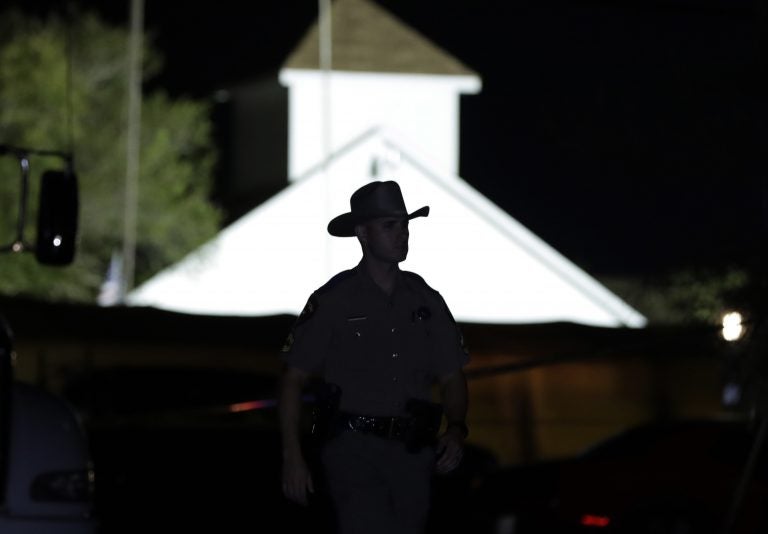 In the wake of the latest mass shooting – this time in a Texas church, where infants and adolescents became Second Amendment collateral damage – Donald Trump has weighed in. And once again, he has proved himself useless.
From his perch in Japan, he declared that the semi-automatic slaughter of 26 and the wounding of 20 "isn't a guns situation." Instead, he said, it's "a mental health problem at the highest level."
That was a fascinating diagnosis – because last winter, when he was confronted with a federal rule that made it harder for some mentally-ill people to buy guns, he killed it.
Yup, he signed into a law a Republican measure that nixed the rule. We all know why he did it: Barack Obama had sponsored the rule.
President Obama had pushed for it starting in 2013, following the massacre of kids at the Sandy Hook school.  The measure sought to block people with severe mental health problems from buying guns. Reportedly, it "would have required the Social Security Administration to report the records of some mentally ill beneficiaries to the FBI's National Instant Criminal Background Check System." The rule didn't cover a huge number of people – the early estimate was 75,000 – but it was definitely a start.
But Trump ended it. He has also been trying all year to kill or at least cripple Obamacare – which includes federal money to fight mental illness.
So, in the aftermath of the church massacre, is Trump now ready to talk gun reform – with, at minimum, a rebooted focus on keeping guns away from the mentally ill?
Nah. In Japan he said "we could go into it, but it's a little bit too soon." (In the gun reform twilight zone, it's too soon to talk about Texas, and too late to talk about Las Vegas.)
But when he says that in America, "there's a mental health problem at the highest level," he's definitely more accurate than he realizes.