Double-digit jump in hunger for Philly, the country's poorest big city
New research shows hunger has gotten worse in Philadelphia over the last six years, even as it's gotten better nationwide. Between 2012-2017, food insecurity — or the inability to always afford sufficient food — increased 22 percent, according to a report released Monday by Hunger Free America, a national nonprofit, that crunched federal data from the U.S. Department of Agriculture.
There are now 302,685 people struggling with hunger in Philadelphia. That translates to 18.3 percent of the city's total population or nearly 1 in 5 residents. The overwhelming majority, roughly 90 percent, receive food stamps through the state's SNAP program.
"The biggest reason Philadelphia has more hunger than any other big city that we know of is that Philadelphia also has more poverty than any of the big 10 cities in the United States," said Joel Berg, CEO of Hunger Free America.
Philadelphia's poverty rate is roughly 26 percent, a figure that hasn't budged in recent years despite a national decline. Berg also points to the minimum wage in Philadelphia and the rising cost of living as being problematic.
The minimum wage in Philadelphia is $7.25, the federal standard. In neighboring New Jersey and Delaware, it's $8.44 and $8.25, respectively. Because of state preemption, Philadelphia can't pass a higher minimum wage on its own.
"People want to overcomplicate this, but the bottom line is that if you don't earn enough to be able to buy the things you need, you're going to go hungry and be at risk for homelessness," said Berg.
Kathy Fisher, policy director at the Greater Philadelphia Coalition Against Hunger, said rising housing costs, particularly rental costs, have also likely impacted city residents' ability to afford food.
Median home prices jumped 38 percent between 2010 and 2016, according to a recent study from the Pew Charitable Trusts. The same report shows that nearly 60 percent of residents are paying at least 30 percent of their income for rent, over the benchmark recommended by the federal government.
Still, Fisher finds the increase in hunger a bit surprising. "You would think the height of hunger would have been right after the recession. And you would hope that we would be doing a little better now."
Monday's report finds that it would take roughly $158 million to end hunger in Philadelphia, and $355 million to end hunger in the region, which includes Philadelphia, suburban counties in Pennsylvania, New Jersey, Delaware, and Maryland.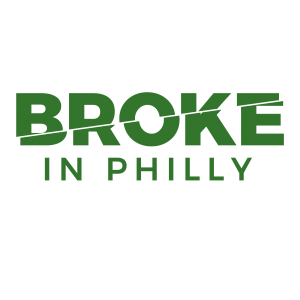 WHYY is one of 19 news organizations producing Broke in Philly, a collaborative reporting project on solutions to poverty and the city's push towards economic justice. Follow us at @BrokeInPhilly.