Don't feed homeless outdoors, Kenzo's new Police Captain, OCF wins at ZBA, Clarke stonewalls on Council budget, Phone thefts up on SEPTA, Corbett signs Voter ID bill and Rove smiles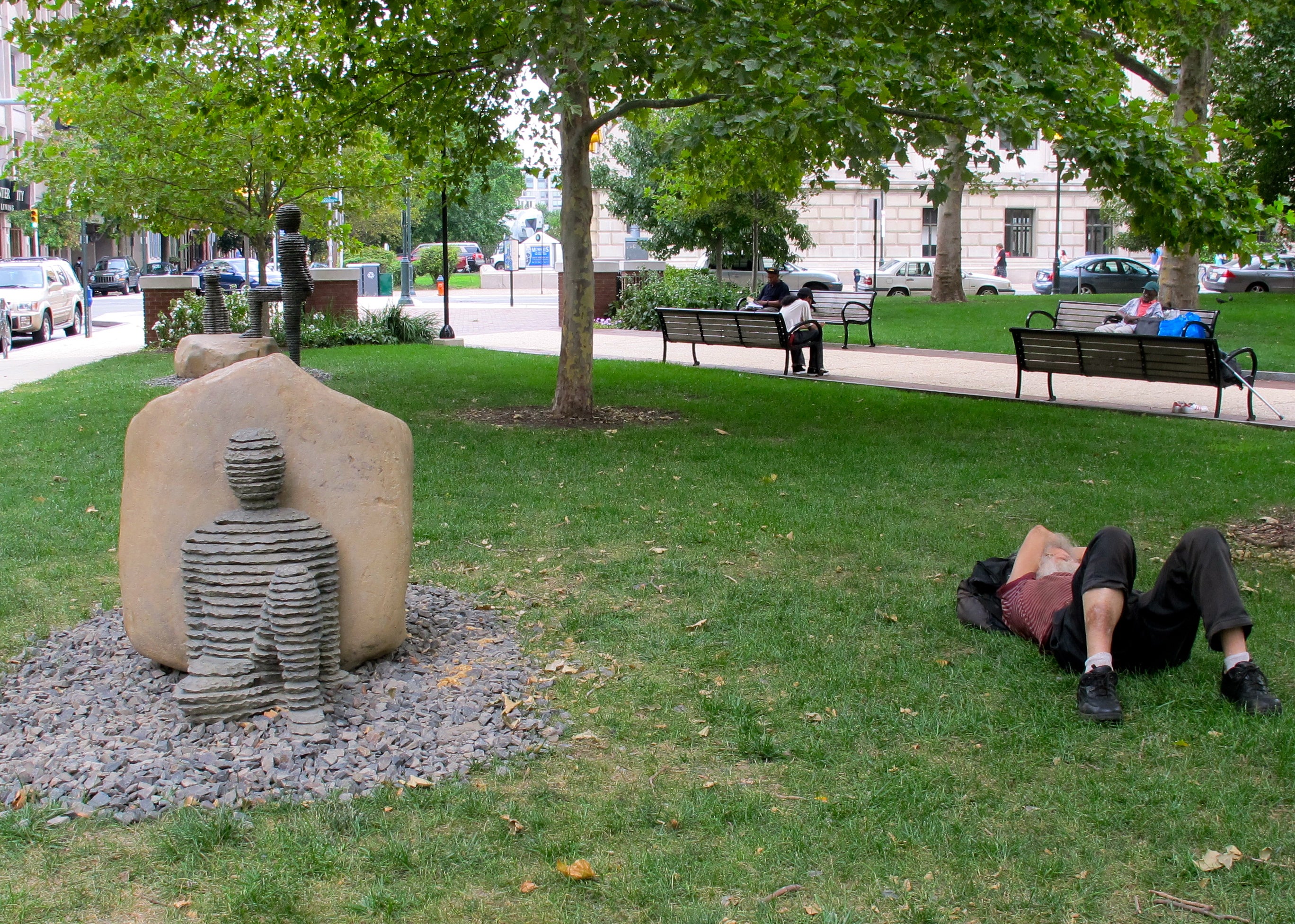 Is Mayor Nutter's new ban on feeding homeless individuals in public spaces about safety and health, as the Mayor suggests, or about clearing the Parkway of homeless folks in time for the Barnes' opening? The Daily News reports that the ban will go into effect in 30 days and that groups may get permission from the Department of Public Property to continue the practice on City Hall's apron over the next year. The Naked City reports that homeless advocates like Chosen 300 Ministries see the ban as part of a longer-term effort to push the homeless out of sight.
Kensington's new Police Captain is bringing new energy and initiative to the troubled 24th Police District, reports City Paper. Charles Vogt grew up in the district and promises to begin addressing quality of life issues, like rampant drug dealing and prostitution, more directly by changing beats to put more cops on the streets.
Remember the recent Point Breeze zoning meeting flare-ups over a proposal by OCF Holdings to build a mixed-use property at Point Breeze Avenue and Titan Street? Naked Philly reports that variances for two of OCF's contested developments along Point Breeze Avenue– the mixed-use proposal at Titan Street and their coffee shop at Federal Street- were approved by the ZBA. Will an appeal follow?
Council President Darrell Clarke promises more transparency when it comes to City Council's budget process, but stonewalled the Daily News when asked how that will work. But then again, promising an enhanced public process when there really isn't one in the first place is a pretty low bar. Clarke told the DN, "I'm not going to let individuals who have a particular interest about this turn City Council's process into a clown show."
Phone thefts on SEPTA are on the rise, reports the Daily News. Most thefts on SEPTA occur on the Broad Street Line between City Hall and North Philadelphia, and on the El between Huntingdon and the Frankford Transportation Center.
Governor Corbett signed Pennsylvania's new Voter ID bill yesterday, and Metropolis' Tom Ferrick explains why that makes Karl Rove smile. The Inquirer reports, Democrats and civil liberties groups promise to challenge the new ID requirement it in court.
The Buzz is Eyes on the Street's morning news digest. Have a tip? Send it along.