Developers say Mt. Sinai demolition will start this month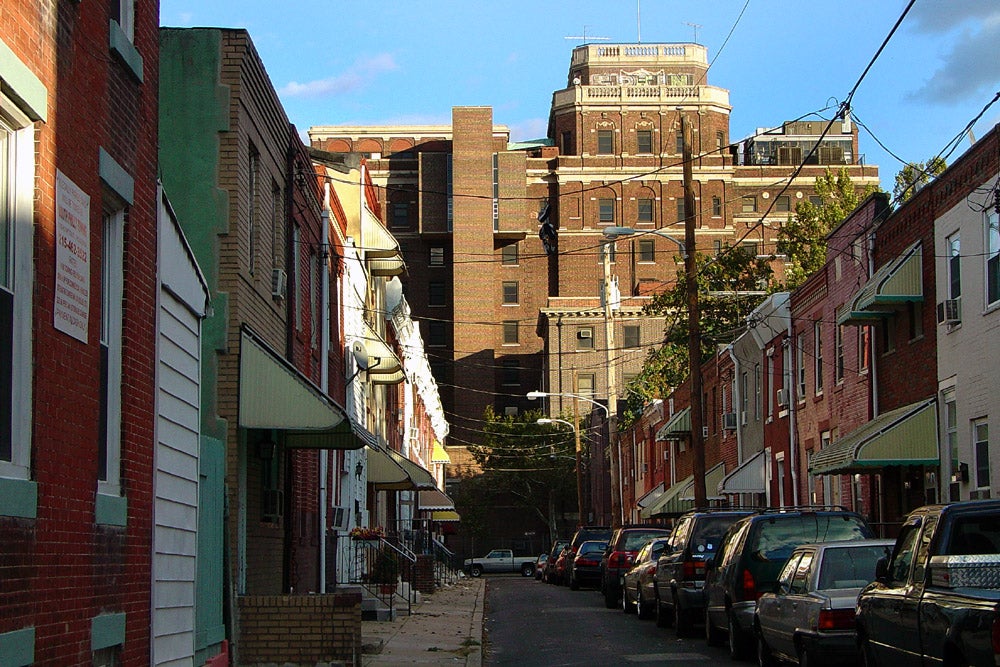 Greg Hill said he expects to start doing asbestos remediation work inside the vacant Mt. Sinai hospital at 4th and Reed streets within a few weeks and demolishing the century-old structure shortly after that.
Hill, who is partnering with the Concordia Group on a proposal to build 95 townhomes at the South Philly property, presented the proposal to the city's Civic Design Review Committee for a second time on Tuesday. The Committee initially reviewed the project last month, and asked the developers to return with design changes. Though the Committee's recommendations are advisory only—developers are free to ignore them—attorney Ron Patterson warned that the one-month delay might kill the project.
But the proposal is still kicking. Hill and Concordia made some changes to the project's design, including placing four small pocket parks in the green spaces within the project, which will occupy the block surrounded by 4th, 5th, Reed and Dickinson. They reconfigured the housing layouts to create pedestrian walkways at the north and south sides of the development.
In response to criticisms that the rear facades of the houses were ugly and institutional-looking, the developers said they're still working on a solution.
It was the Committee's last chance to review the project, and the developers' last panel to face. They received a legislative rezoning for the project in June, and their plan of development was approved by the Planning Commission earlier this year.
Some neighbors and Committee members reiterated that they thought the process was backwards, that the developers should have gone through Civic Design Review before getting the property rezoned. Gary Jastrzab, the director of the Planning Commission, said the Administration would offer some zoning code amendments this fall to fix that process.
Cecil Baker, who was outspoken about his distaste for the project during the last meeting, struck a resigned note. He said he hoped the Committee's further recommendations would be incorporated into the design, but that moving forward with it at all was "a sad thing."
After the meeting, Greg Hill said he wished the Committee would take the economic constraints of the project into consideration.
"People have walked away from million-dollar deposits here," Hill said, referring to a string of failed proposals to redevelop the site over the last 15 years.
"How about it's a happy day because a blighted block is being redeveloped in a low-density way," he added.
See the latest site plans here.
Watch full video of hearing below.
WHYY is your source for fact-based, in-depth journalism and information. As a nonprofit organization, we rely on financial support from readers like you. Please give today.