Despite differences, Dems and GOP both say they expect quick budget talks
With the commonwealth's budget deadline a month away, negotiations haven't begun in earnest.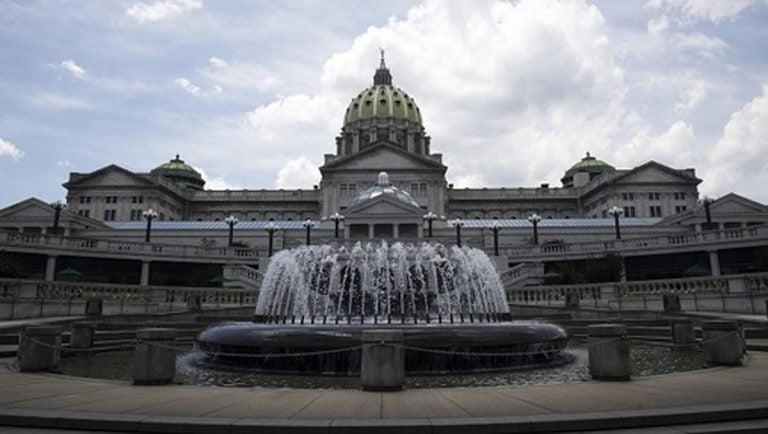 With the commonwealth's budget deadline a month away, negotiations haven't begun in earnest.
But talks are ongoing behind the scenes — and that means a familiar tug-of-war between Democrats trying to bolster state programs, and Republicans determined to limit spending.
Centerpieces of Governor Tom Wolf's February budget proposal included funding hikes for education and services for the elderly and disabled, plus new cash from a natural gas severance tax and fees for state police coverage. Republican leaders in the legislature have repeatedly shot down the tax and police fees.
House GOP spokesman Steve Miskin said it's likely education spending will go up, but it's too soon to say what other cash will have to move around to make that happen.
"That's where the performance-based budgeting comes in," he said. "You know, what programs are working? What isn't?"
Senate Republicans have also made some calls for higher education spending — particularly President Pro Tempore Joe Scarnati, who recently said he was "going to make it my priority to find the money, and find it in a big way" to increase school safety.
House Democrats, who generally ally themselves closely with Governor Wolf on budget matters, aren't so sure there will be enough revenue to cover everything.
"The math is the ever-present question," spokesman Bill Patton said. "Last year's budget, in our view, contained a lot of one-time fixes that will not be available this year, so everyone needs to take a look at the books and ensure that there is sufficient money on hand to pay for what we need to do in the next year."
House Republicans have often been the primary holdouts in budget negotiations.
Last year, 18 of them formed what they called the Common Sense Caucus, and briefly commandeered talks to demand extra cash in the state's special funds be used to plug gaps.
This year, one of them — Seth Grove of York County — said they're primarily pushing for a budgeting strategy that would limit spending based on the rate of inflation or population growth.
"If smarter financial heads prevail, spending will be limited," he said. "We will ensure that we do not set ourselves up for failure next year."
A bill looking to officially impose that approach passed the House, though not the Senate.
Miskin said House leaders are still on board with the concept, though key details still have to be worked out.
Grove noted, rank and file members were able to influence negotiations last year, in part, because talks stretched several months past the June 30 deadline. But if predictions from top lawmakers and the administration hold true, that might not be the case this time around.
"It's an election year," Grove said. "My guess is, June 28 or 29 leadership drops a budget on us — it might be good — and then they'll say, 'Well here's your budget, if you don't vote for it you're probably going to lose the election in the fall.' "
The House and Senate return to session next week.
WHYY is your source for fact-based, in-depth journalism and information. As a nonprofit organization, we rely on financial support from readers like you. Please give today.