BankWork$ training Philly residents to be tellers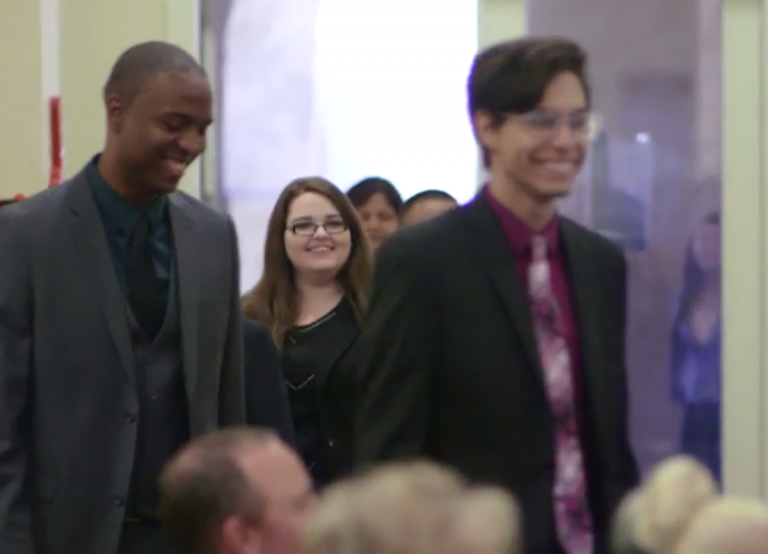 When she worked as a line cook at Applebee's, Tiffany Lassiter would leave her house in lower Northeast Philadelphia around 6:30 a.m., ride the length of the Market Frankford Line, hop the 103 bus to City Line Avenue, and arrive just in time for her 8 a.m. shift to start.
It was a grind, even before factoring in the cuts and burns she accumulated from days spent over the grill top. Those "war marks," as she calls them, still freckle her arms.
After a promotion, the 30-year-old mother of four topped out at $11.50 an hour. Lassiter patched her paychecks together with government assistance and services to make ends meet. Siblings, she said, call her "the resource queen."
But she craved something more.
"I just wanted to be a businesswoman," she said. "I wanted to be an adult."
When she spotted a newspaper advertisement for an eight-week job training program to break into the banking industry, Lassiter was sold.
"It was either go back in the kitchen and back of house or go for the gold," she said.
Earlier this week, Lassiter and twelve classmates became the first graduating class of BankWork$. The organization has locations in nine other cities, and set up shop in Philadelphia earlier this year through a partnership with Philadelphia Opportunities Industrialization Center, a local job-readiness nonprofit.
BankWork$ (pronounced "Bank Works) serves low-income and minority adults and charges nothing to its students. When the course ends, graduates are supposed to be ready for entry-level jobs like personal banker, customer service representative, or teller. The organization, which plans to be in 15 cities by 2019, says it places three-quarters of its graduates in jobs with partner banks.
In some ways, BankWork$ strikes an interesting contrast with computer coding boot camps and other career-change programs that promise big salaries in fast-growing fields.
The average bank teller earn about $27,000 annually, according to the U.S. Bureau of Labor Statistics, and government analysts anticipate the field will contract over the next decade as banks automate more basic services.
But Shantelle Faison, the program manager of Philadelphia OIC's BankWork$ program, said there's still a need for tellers due to high turnover in the field. For people working low-wage, low-stability jobs, Faison said, landing any job at a bank can open up major opportunities. Banks frequently offer benefits like health insurance or education reimbursement, "benefits fast-food chains don't offer," she said. Plus, there are avenues for advancement.
At least that's what Tiffany Lassiter hopes to find.
Minutes after receiving her graduation certificate, Lassiter and her classmates went into a series of job interviews. She says she already has a couple of promising prospects.
Lassiter's main motivator is her oldest son, nine-year-old Jayden. She wants to model success for him, and a bank job, she says, projects accomplishment in a way her old gig didn't.
"I want to be that motivating factor, not only for single mothers, not only for low-income households, but just for people period who might feel overwhelmed by life," she said. "Like, you can do this."
Sometimes Lassiter imagines her life as if she were standing on an Olympic platform, with each pedestal representing a step on her journey toward something better.
"In life I feel like I'm in third place," she said. "Once I land this job I feel like I'm gonna be number one."