Design Matters: Anne Fadullon and Alan Greenberger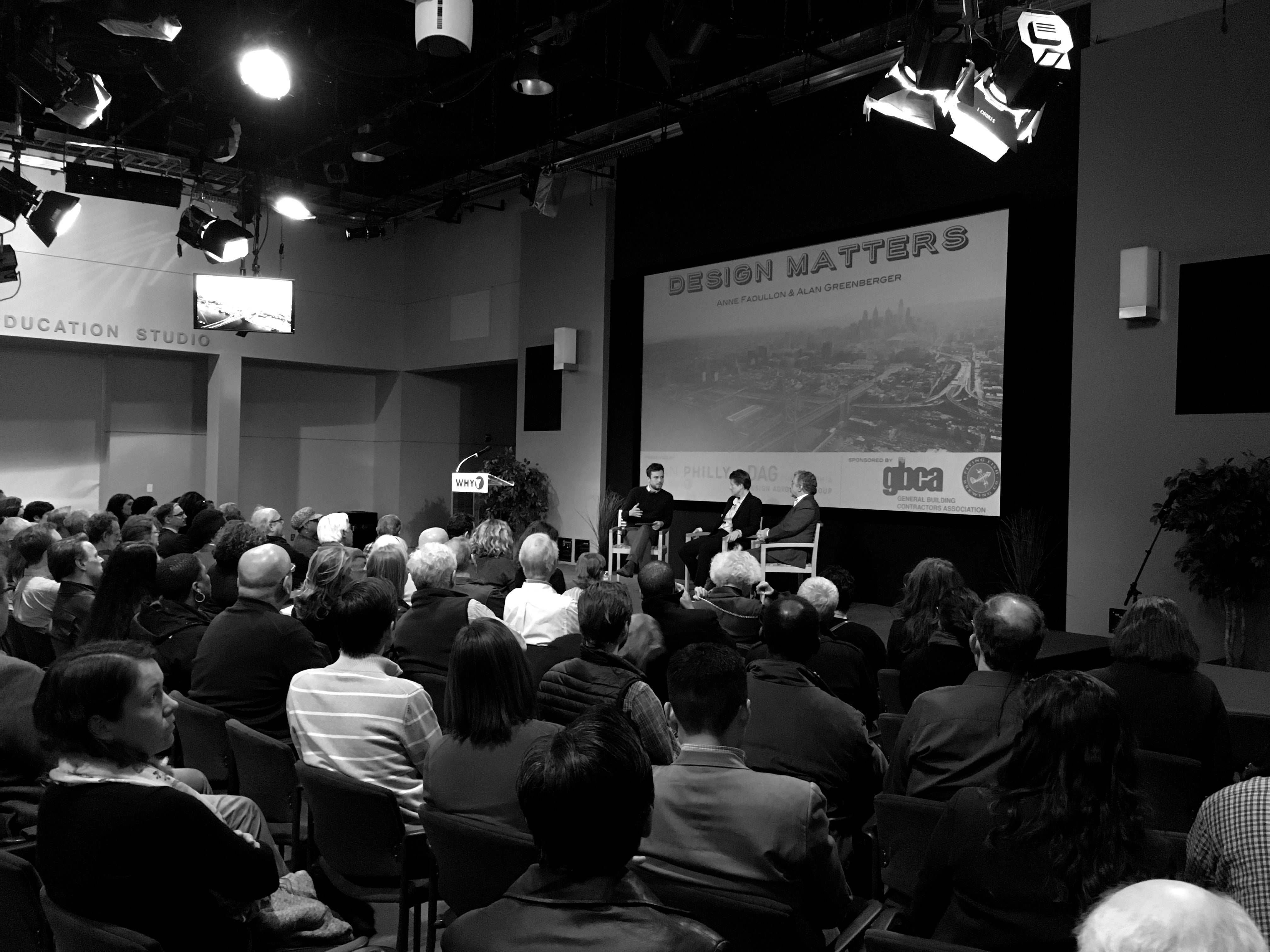 Tuesday evening PlanPhilly and the Design Advocacy Group hosted the first in a series of conversations we're presenting this year called Design Matters. PlanPhilly reporter Jared Brey interviewed Alan Greenberger and Anne Fadullon, newly past and freshly minted directors of planning for Philadelphia, about their roles in shaping our city. Greenberger and Fadullon shared their perspectives on Philadelphia's building boom, what government can (or can't) do to influence design, how communities can have a meaningful role in the development process, and what informs public planning decisions. They also shared their personal takes on their public lives. Members of the audience asked smart questions about councilmanic prerogative, development along the rivers, inter-agency collaboration, and PHA's Sharswood project.
If you weren't able to join us for the event at WHYY's studios, here's the (nearly*) full conversation.
*NOTE: There's a brief gap in the recording just before minute 26 due to a technical glitch.