Design Center in the works for former Catholic School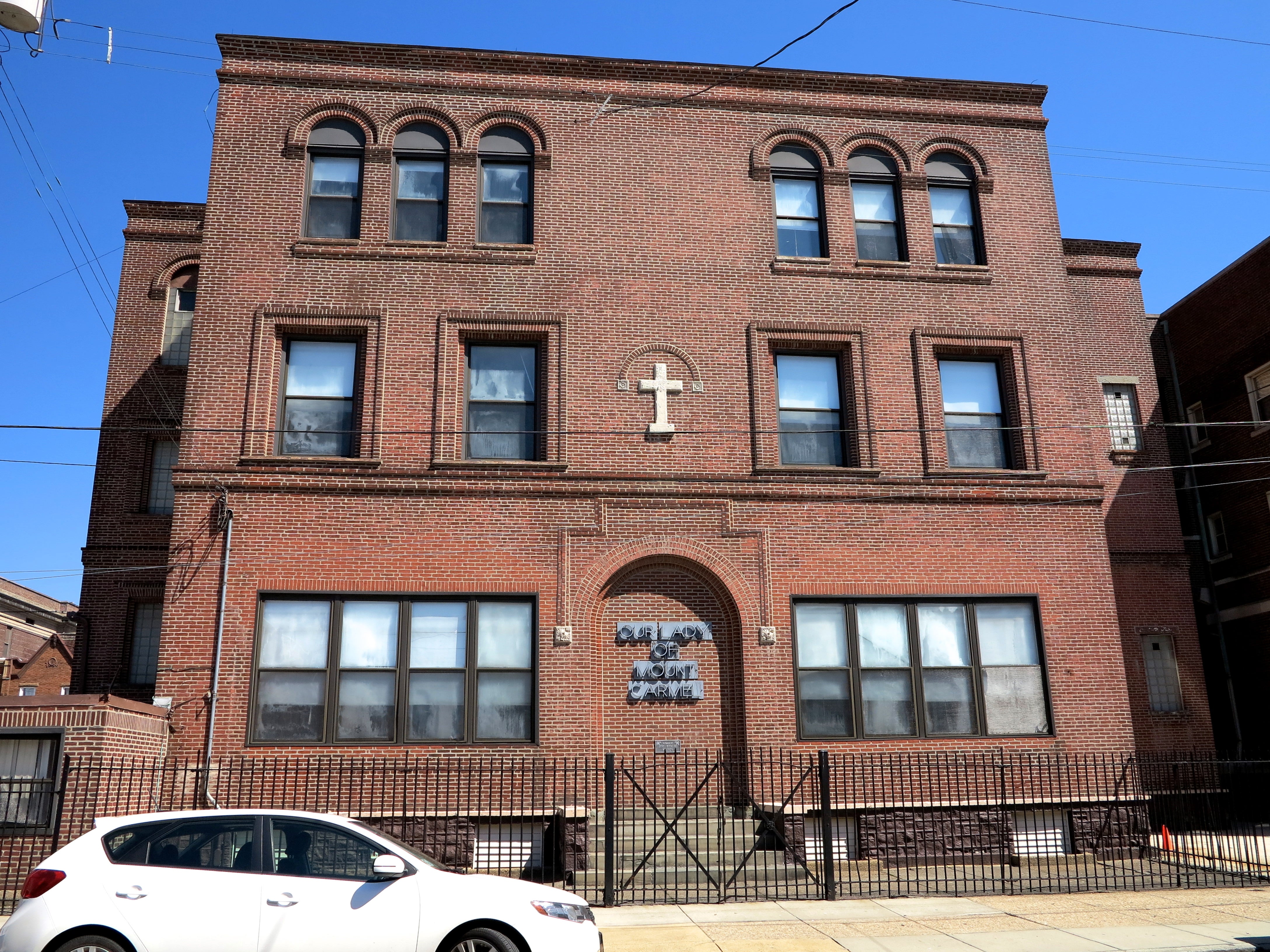 As schools close and parishes wither there are few bright spots when it comes to many Catholic campuses across the city, but thanks to some creative partnerships, new uses are finding their ways into underused religious buildings. At Our Lady of Mount Carmel in Whitman designers will soon be coworking in a former school, wedged between the rectory and convent.
In 2013, a year after Our Lady of Mount Carmel School closed, some theatrical enterprises started renting a portion of the buidling. 1812 Productions jumped in first, following that came 11th Hour Productions and the Philadelphia Acting Studio.
For the school's next act, it will become a full fledged Design Center, a membership-based space of shared workshops that aims to provide space for theatrical designers of every stripe – from lighting and sound to costuming and sets –and welcome to industrial or graphic designers too.
The idea is to centralize a workforce with similar needs for space and equipment and in so doing give this school new life. Partners for Sacred Places' Karen DiLossi has been working with CultureWorks to develop a reuse and membership plan for the school as the Philadelphia Design Center.
"Our design community here in Philadelphia is really top-notch. But these top-notch designers didn't feel that they didn't have a place to call home and place to create. With all of these designers under one roof, able to physically interact with one another, who knows what kind of collaborations could come from there," DiLossi explained. She is Director of the Making Homes for the Arts in Sacred Places program for Partners, which focuses on matching underutilized religious properties with arts groups in need of affordable space.
The Design Center idea struck DiLossi because she watched her husband, a theatrical lighting designer, and his colleagues struggle to find places where they could experiment and construct.
"They're working out of their second bedrooms or garages," DiLossi said. Instead designers will be able to become members of the Design Center and work there.
The Design Center will include a mix of spaces, including a small woodshop, textile shop, media lab, offices, and a shared lounge. Those functions were informed by an initial survey of designers a year and a half ago about what kinds of facilities they might use on a shared basis. Now, Partners for Sacred Places and CultureWorks are surveying designers again to determine even more specific needs of Philadelphia's creative community. (If this is you, you may take the online survey through April.)
When Partners secured a Knight Foundation grant in 2012 to create a Design Center, Our Lady of Mount Carmel School came to mind as a possible location because other theater uses were already renting in the building and the clergy was a willing partner. It helps too that Our Lady of Mount Carmel School is in solid condition, close to bus lines, and is relatively secure. The church congregation is steady and its convent is still in use. That enhances the long-term prospects for this site and the activity means it's a bit safer.
"What's nice is, especially with nuns on one side and priests on the other, there's a presence there," said DiLossi.
Now that the Design Center is in the planning phase, DiLossi said she's able to start talking with contractors and beginning to acquire equipment and sponsorships. She hopes the renovations, which will make the interiors feel less like a Catholic school and more like a coworking space, will begin in June. In the coming months new members can start signing up and the hope is to open several of the new spaces in the fall.
CONCEPTUAL PLANS FOR DESIGN CENTER
Textile shop conceptual plan | Partners for Sacred Places

Media shop conceptual plan | Partners for Sacred Places

Dirty shop conceptual plan | Partners for Sacred Places

Private workspace conceptual plan | Partners for Sacred Places

shared workspace conceptual plan | Partners for Sacred Places

conference classroom conceptual plan | Partners for Sacred Places

Design Center lounge conceptual plan | Partners for Sacred Places