Design Advocacy Group weighs in on a second Philadelphia casino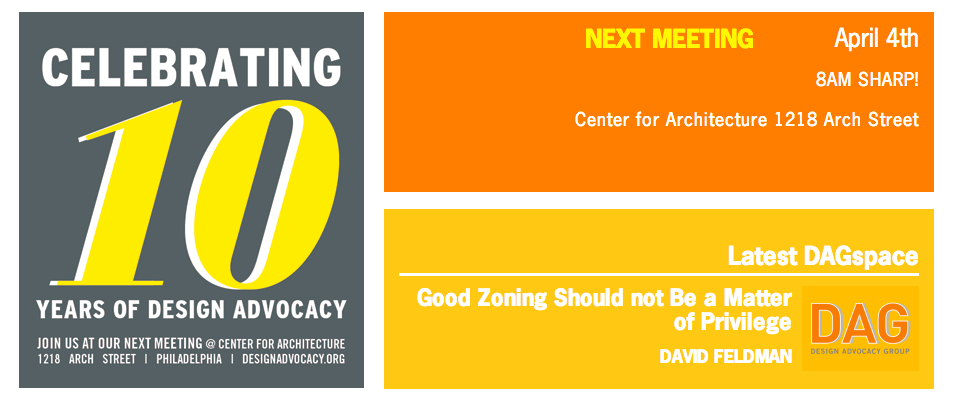 The DAG Steering Committee has long been interested in the urban design of casino projects. When the new Philadelphia casino applications were solicited DAG set up a committee to evaluate the proposals which is preparing a report that will become public testimony to the Gaming Board.
As this work was underway we found ourselves scratching our heads at the poor and highly variable quality of much of the architectural and urban design information that was presented by the applicants.
We knew from the last time that the Gaming Board had no structured process for soliciting design and planning information or interacting with the Philadelphia City Planning Commission and were surprised to discover that this situation has continued in the new round of applications.
We think the applicants would want to be forthcoming in their urban ideas for such large investments, but we also believe that the lead public agency involved would also see the equity in at least asking for a common base level of design information.
As we examined the request for applications we realized that the Gaming Board's own requests for design information are vague and unclear. This may explain why the design submissions are so variable.
We think that this is an important issue worthy of public discussion and drafted the attached letter to focus on the consequences of this failure. The letter was reviewed by the DAG Steering Committee and tries to represent this problem and DAG's opinion on it in a few paragraphs.