DePasquale, Peduto tout tax windfall from legalizing pot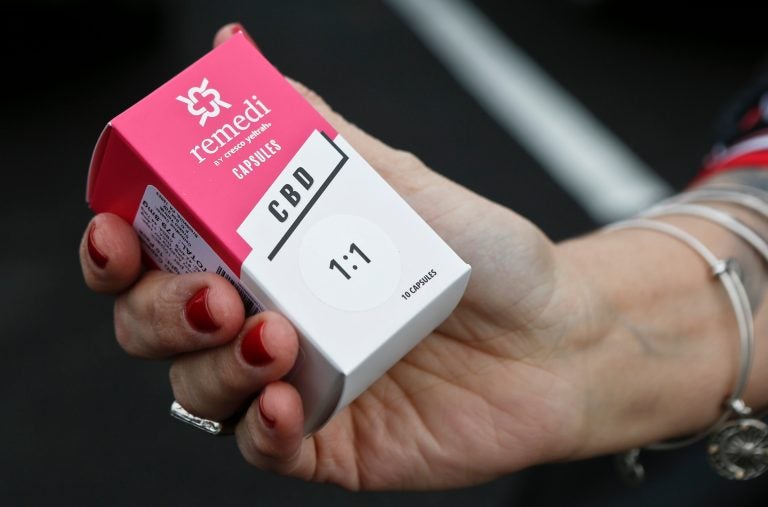 The mayor of Pittsburgh and Pennsylvania's auditor general held a joint press conference Thursday, arguing that legalizing the recreational use marijuana could generate more than a half-billion dollars in tax revenue each year.
"The time for Pennsylvania legislators to act is right now," said state Auditor General Eugene DePasquale. "The longer we wait to do this, and the more other states go down on this path, the more Pennsylvania will be a follower. … The train is pulling out of the station."
DePasquale, whose office conducts financial oversight for state and local agencies, began publicly championing legalization last year. On Thursday, he released a 14-page white paper that projected $581 million in annual tax revenue if the state did so.
Allegheny County's 1 percent Regional Assets District sales tax alone would produce $3.8 million for arts and cultural amenities, the report estimated.
Those projections were based on a few assumptions. A federal drug-use survey suggested that 8.38 percent of Pennsylvania's 9.5 million adults use marijuana at least on a monthly basis. And based on experiences in Colorado and Washington, where recreational use of marijuana is legal, DePasquale estimated Pennsylvania marijuana users would spend $2,080 a year on the drug.
That translates into a $1.66 billion industry, from which the state could expect to see $581 million in state and local tax revenue.
DePasquale said if anything, the revenue estimates were conservative, in part because surveys may under-report the number of people using marijuana. "If they're called in a poll and they think it's illegal, there might be hypothetically some people who aren't telling the truth."
The estimates also did not include other potential impacts, like the creation of retail jobs and work for farmers. "This would give them a new crop that they could begin to grow, and so some of our rural parts of the state would see a boon from that side of it."
DePasquale meanwhile, shared doubts on potential public-health concerns. Alcohol and tobacco had public health costs too, he noted, and he said legalizing the drug wouldn't make it easier to acquire the drug.
"How many 14-year-olds can go to a grocery store and buy wine?" he asked.
U.S. Attorney General Jeff Sessions has taken a hard line on marijuana use. Earlier this year, he rolled back an Obama Administration policy that discouraged prosecuting pot cases in states where usage was legal. But when asked whether the Trump Administration was a hostile period to take such a step, DePasquale said, "I don't believe in waiting for Jeff Sessions on anything."
Passing recreational use in Pennsylvania might speed a nationwide legalization, or at least help take the drug off the federal government's "Schedule I" list of the most dangerous trugs.
"I think it's inevitable that the federal government is eventually going to do it anyway," he said.
Pittsburgh Mayor Bill Peduto acknowledged that for now, a stigma still surrounded the drug.
"I'm sure that a lot of people that are listening to a press conference with two elected officials talking about the legalization of marijuana — especially with older Pittsburghers are probably feeling that same 'what are they talking about?'" he said.
But he said he'd seen people who were helped by the medicinial use of marijuana — which has been allowed in Pennslyvania since 2016. And, "when you realize that there is this opportunity, where this plant has the ability to help people, and at the same time – we're not talking about $581 million one time. We're talking about something that's already out there and what we're doing is regulating it, and being able to bring in $581 million every single year."
Criminal charges for marijuana use, Peduto said, had an effect on "people whose lives are thrown out of balance … People who are not able to have access to housing, or access to jobs, or access to an opportunity in life."
Pittsburgh itself has had a law decriminalizing marijuana usage since 2015. But legalization advocate Patrick Nightingale, who appeared at the press conference, challenged Peduto on the policy, noting that in 2017 the number of arrests for possessions spiked in Pittsburgh after dropping in 2016. Peduto said that many of those offenses were additional charges in cases where more serious offenses had occurred.
WHYY is your source for fact-based, in-depth journalism and information. As a nonprofit organization, we rely on financial support from readers like you. Please give today.