Delco launches effort to 'redesign and rethink' mental health services for school-age children
Delaware County officials and educators are collaborating on a new Healthy Kids, Healthy Schools initiative that aims to evaluate and improve mental health services for school-age children.
"We're trying to break the school-to-prison pipeline. We're trying to make sure that we have less children who have to go and be involved in the criminal justice system by getting them the help that they obviously need [at] an earlier point in time, and making sure that the services make a difference in their lives," said District Attorney Jack Stollsteimer, whose office is leading the effort.
Funding for this initiative comes by way of a Pennsylvania Safe Schools grant. After the 1999 mass shooting at Columbine High School in Colorado, the District Attorney's Office began holding safe school summits to figure out ways to protect students. In previous years, the money has just gone toward enhancing the physical safety infrastructure of the county's schools.
Recently, however, county officials reached out to educators to get their points of view on the challenges in the schools. Their No. 1 concern was the lack of adequate mental health services for students in need.
"We're taking school safety in a whole different direction," Stollsteimer said. "I think we want to be seen as one of the leading county governments because we're listening to our educators."
A task force of county leaders was put together, and they deliberated on what the best course of action would be. Because of those discussions, county officials decided to dedicate some of the Safe School funding to further analyze and address the issue head on.
"This is just a different way of thinking about what safe schools are. When people have the mental health and behavioral health support that they need, all that makes our school safer," said Monica Taylor, vice chair of the County Council.
Bloom Planning was hired as a consultant for the assessment part of the undertaking, with a goal of evaluating how school-age children get access to mental and behavioral health services. That work began in December with interviews with local teachers, organizations, and mental health care providers. Now, the assessment is expanding to include parents and school staff.
The county is asking members of the community to complete two Bloom Planning surveys — one for families and another for school staff. In the near future, the consultant will begin putting together focus groups.
"We want to make sure we get a broad range to have input on this, because we're really trying to redesign and rethink how we address this issue," Taylor said, adding that all residents' perspectives, no matter where they live, will be crucial for determining the next steps.
Maria Edelberg is the executive director of the Delaware County Intermediate Unit, which provides education services and programs to the county's 15 public school districts and a number of non-public schools. She also served on the task force that helped shape the Healthy Kids, Healthy Schools initiative.
Schools play an important role as a safe place for children to vent their frustrations, Edelberg said.
"And so how do we embrace what we're seeing and learning about a child and be able to use trauma-informed strategies to best support that child?" she asked.
In the past, county leaders agreed, the silos of government have often been an obstacle and collaboration among different agencies is the only way forward.
"If we're going to be better as a community, we have to get better at working together and being collaborative across county systems to really improve outcomes," Edelberg said.
Stollsteimer said he worries about the potential rise in mental health issues among students as a result of the stress caused by the pandemic. He wants "all hands on deck."
"We're trying to provide the government services, we think, in the most cost-effective and intelligent way possible," he said, "and hopefully become a model for the rest of the commonwealth — and maybe even for the country."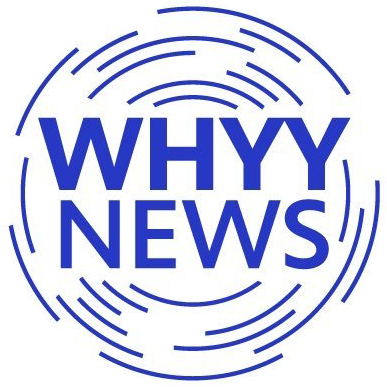 Get daily updates from WHYY News!
WHYY is your source for fact-based, in-depth journalism and information. As a nonprofit organization, we rely on financial support from readers like you. Please give today.