Delaware State Rep. Gerald Brady will resign after sending racist, sexist email
State Rep. Gerald Brady will step down Feb. 4 more than six months after using anti-Asian language in an email.
State Rep. Gerald Brady (D-New Castle) will resign from the Delaware State House on February 4.
The move comes following months of controversy over his use of racist and sexist language to refer to Asian women in an email he mistakenly sent to an advocate working on solutions to human trafficking.  The email was reported by the Wilmington News Journal last summer after someone forwarded it to the newspaper.
Following the backlash from fellow lawmakers and the Asian American community, Brady apologized for "embarrassing and shameful words." Despite protests and calls for him to resign by groups including Delaware Asian American Voice, Brady had planned to finish his term without seeking re-election this fall.
Those plans changed Friday afternoon as Brady, who is also executive director of the Delaware AFL-CIO, announced his decision to resign.
"I do so with deep regret and sadness, but I remain grateful for the nearly 16 years of service I was privileged to render [on] behalf of my neighbors and my community," he said in an emailed statement.
He pointed to his years of service with the Delaware Army National Guard including tours of duty in the Middle East which caused him to lose much of his hearing and resulted in post-traumatic stress disorder.
"Personal and professional challenges or other traumatic events can exacerbate PTSD," said Brady, who was first elected to the state house in 2006. "Recognizing the severity of this situation, I am taking steps to address these issues directly."
Following Brady's announcement, State House Speaker Pete Schwartzkopf said there would be a special election to fill the seat.
"I've known Gerald Brady for a long time and have been proud to serve alongside him in the House these past 16 years. Gerald has been a kind and empathetic representative who knows the residents of his district," Schwartzkopf said. "That's why my heart breaks about this news. Our first and foremost thoughts are that Gerald gets the help he needs. Publicly admitting that he is suffering from post-traumatic stress disorder is an important first step in this journey."
Schwartzkopf has ten days after Brady's official resignation to issue a writ of election. That writ would set the date for the special election within 30 to 35 days after it's issued.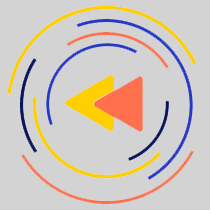 Saturdays just got more interesting.
WHYY is your source for fact-based, in-depth journalism and information. As a nonprofit organization, we rely on financial support from readers like you. Please give today.