Delaware ethics committee clears lawmaker who emailed racist, sexist slur
A House ethics committee has dismissed a complaint against a Delaware State Rep. Gerald Brady who used a racist, sexist term against Asian women in an email.
The offensive email was sent to someone out-of-state about legislation designed to protect sex workers from human trafficking. That email was then forwarded to the Wilmington News Journal, which published the comments.
After his use of the slur became public in July, Brady announced his plans not to run for reelection at the end of next year. He was elected to a two-year term in November 2020.
Brady was accused of violating House rules by fellow Democratic State Rep. Madinah Wilson-Anton.
Her complaint specifically accused Brady of violating House Rule 16(a) which states:
"A member shall not engage in conduct which the House determines (i) brings the House into disrepute or (ii) reflects adversely on the member's fitness to hold legislative office."
She said members of the public question why Brady can admit to betraying the public's trust, but still be considered fit to hold office until he decides not to run again. "'Accountability' on his terms," she said, "is not true accountability."
"Hateful language is violent language," she said. "If we do not hold our own members accountable for their actions, we cannot claim to have values that differ from theirs."
After a closed-door hearing, the five-member House Ethics Committee voted unanimously to dismiss the complaint, saying there was "no precedent" for policing an "expression of opinion or choice of words" in correspondence to a private citizen.
They say the incident does not rise to the level of violating House rules, and no further action will be taken by the committee.
"While we condemn Rep. Brady's remarks, the committee determined that we have no ground to regulate or punish an elected official's speech. Ultimately, the decision of whether he should continue to serve in the House is the responsibility of the constituents he represents," said House Majority Leader Valerie Longhurst, who chairs the committee.
"We have to separate our moral outrage from our duty to follow the law. We must acknowledge a very bedrock principle of our country: unpopular speech, even despicable language like this, is still protected under the Constitution."
In an emailed statement following the ruling, Brady said even if his email didn't violate the House rules, it doesn't mean his words weren't wrong.
"Free speech is crucial to democracy, but so is the duty to use it wisely, and to take responsibility when you do not," he said. "My goal throughout this process has been not to simply call a person once, offer my apologies and move on; it's to open a dialogue about how to sincerely and constructively address this issue I caused and to turn this horribly negative situation into a learning experience for others and to bring the concerns of the Asian American community forward."
In addition to his work as a lawmaker, Brady's serves as executive director of the Delaware AFL-CIO, which represents more than a dozen unions and thousands of workers statewide.
He's also faced pressure to step down from that position. National AFL-CIO president Liz Shuler posted a statement on Twitter in August calling Brady's comments "despicable." She called for his immediate resignation and said the union's leadership team is "committed to ending discrimination and bigotry in all its forms."
I am sickened by the despicable remarks made by Delaware State AFL-CIO Executive Director Gerald Brady: and call for his immediate resignation. The leadership team at the @AFLCIO and I are committed to ending discrimination and bigotry in all its forms.

— Liz Shuler (@lizshuler) August 27, 2021
Immediately following Brady's email, Democratic leaders in the General Assembly said sensitivity training would be made available to members of the House, so all lawmakers could identify microaggressions and other attitudes or actions that negatively impact Asian American communities.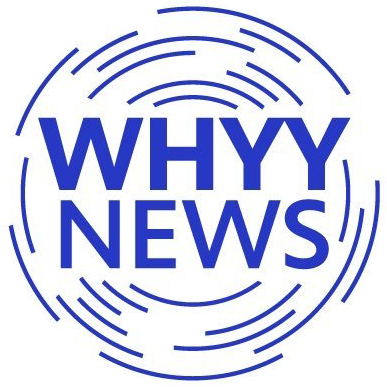 Get daily updates from WHYY News!
WHYY is your source for fact-based, in-depth journalism and information. As a nonprofit organization, we rely on financial support from readers like you. Please give today.