Delaware SEED scholarship expansion could help hundreds more students
Jonathan Bernal is studying biological sciences at Delaware Technical Community College. His goal is to continue his education at the University of Delaware, and eventually become a doctor.
Bernal said a state scholarship known as the Student Excellence Equals Degree program, or SEED, helped fund his community college education so he could kickstart that career.
"I'm honestly graduating without debt, which is amazing," he said.
But that scholarship is not available to all Delawareans. Bernal said expanding the scholarship eligibility could benefit many people.
"I have a lot of family, and they all want to continue their education. But now they have their own kids. They have to care for their family now. So they're scared to continue their education, because they don't have the financial freedom that they did when they were younger," he said.
"They want to change their jobs. I feel like it's perfectly fine to [do that], but it shouldn't be limited because of financial reasons. I feel like if someone wants to continue their education, not having financial freedom shouldn't be a reason that they don't continue."
Lawmakers hope more people will be able to afford college tuition if newly introduced legislation that aims to expand SEED eligibility passes in the General Assembly.
Delaware's SEED scholarship funds in-state students' degrees at community colleges — as well as the University of Delaware's Associates in Arts program, which allows students to get their associates degree at its Wilmington campus before transferring to the main campus in Newark to finish their education.
But the SEED scholarship currently is limited to recent high school graduates with a 2.5 GPA or higher who have no previous felony convictions. There also are limits on how much tuition the scholarship will cover, and for how long.
State Sen. Nicole Poore has introduced a bill that she hopes will give more people opportunities to kickstart successful careers.
"I know firsthand what it's like to graduate from high school without a clear vision of my future. I worked my way through Del Tech as a nail technician, believing I was on the path to become a law enforcement officer," she said. "But as it does for so many people, life led me down a path that I would never have expected. I was fortunate to have the ability to find my path at Delaware Tech and luckily did not have to accumulate student debt in the process, which unfortunately is not the case for many of our Delawareans."
The legislation would eliminate the current requirement to enroll in college immediately after high school. That means individuals with GEDs, Delaware State Board of Education endorsements or secondary credentials could also apply — as well as those who want to start college or trade classes later in their lives.
Under the proposed bill, students could also take up to five years to complete their associates degree — compared to the current two year deadline. Lawmakers say that will help those balancing school and work. The legislation also proposes funding up to 10 semesters of a bachelor's degree — it currently only covers six semesters.
People previously convicted of nonviolent felonies and drug-related violent felonies also would be eligible for SEED for the first time.
Lawmakers say the expansion would allow hundreds of additional Delawareans to seek new skills, including in Del Tech's non-credit workforce development programs — or its academic credential courses.
Poore said she hopes her legislation will help Delawareans hit hardest financially by the pandemic.
"Pursuing that education can become all but unattainable when you are living paycheck-to-paycheck," she said. "Our need to invest in and rebuild our nation's middle class has been more apparent than ever by the COVID-19 pandemic … Many of our constituents and neighbors were forced out of work and out of the workforce by the drastic, necessary decisions our nation was forced to make to keep people alive."
"We set some awful records for unemployment during this pandemic. For many of our neighbors, the economy is beginning to pick up, and they're getting back to work," Poore added.
"But for some, their old jobs may never return. That's why expanding SEED to reach those adults who would benefit most from learning new job skills is critical at this point in our state's history."
According to the U.S. Bureau of Labor Statistics, the national unemployment rate for people with a high school diploma or less increased by more than 12 percentage points between February and May of 2020. That's more than twice the job-loss rate experienced by people with at least a bachelor's degree. Workers who didn't go to college also exited the labor force at a rate three times higher than those with a bachelor's degree.
It's expected that 70% of all jobs will require some education beyond high school by 2027. But Delaware's post-secondary attainment rate is below the national average. And attainment rates among Black and Latino students are significantly lower than the state and national average.
During a press conference Tuesday, lawmakers and business leaders praised the legislation. Pamela Ridgeway, the chief diversity officer and vice president of talent for ChristianaCare, said she believes expanding access to the SEED program will also encourage students to pursue a career in health care.
"During the height of the pandemic, the need for qualified health care workers became as great as ever. Our frontline caregivers were the first line of defense against a new, and at times, unforgiving virus. We also learned how much greater the adverse impacts of COVID are in underserved and minority communities," she said. "COVID reiterated the need for a robust and diverse health care workforce, one that can provide quality care and meet the challenges head-on. That's why we support this legislation. Expanding access to higher education and encouraging Delawareans to pursue careers in health care will help us build our workforce to meet the critical health care needs of today and tomorrow."
The legislation was filed as SB 12 Tuesday afternoon. It's awaiting action in the Senate Education Committee.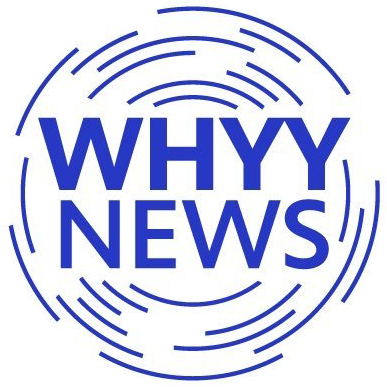 Get daily updates from WHYY News!
WHYY is your source for fact-based, in-depth journalism and information. As a nonprofit organization, we rely on financial support from readers like you. Please give today.