How one Delaware school district provides medical, behavioral care for K-5 students
Eisenberg Elementary opened the state's first such wellness center for K-5 kids in 2017. Though still a rarity in Delaware, more are coming.
Listen
3:17
When Marlee Zettlemoyer's family moved from Florida to northern Delaware in September 2021, her parents couldn't schedule her for a physical required to start kindergarten.
"We were calling locally all over basically the state of Delaware, and there were no doctors that were available," recalled Marlee's mother Amanda, a registered nurse. "They did not have appointments. They were booking out until January or February."
Instead, the Colonial School District stepped up for Marlee. The district has a wellness center, based at Eisenberg Elementary in New Castle, that serves Colonial's seven other schools for grades K-5. Eisenberg is the "hub" and the others are "spokes" in the care system.
Founded in 2017. Colonial's facility is now a partnership with the Nemours Children's Health system. It's a place where kids can get their physicals, receive treatment, and have prescriptions written for minor ailments and infections. Students can also get inoculation and other non-emergency services, receive mental health and even nutrition counseling. Parents are not charged a copay for services, and clerical officials help connect uninsured families to a private insurer or Medicaid.
Marlee got her physical at Castle Hills Elementary. "They were able to take us and see us and get us squared away,'' Zettlemoyer said, and Marlee was able to start classes.
Later in the year, Marlee got treatment from the wellness center for an upper respiratory infection too. Clerical staff then connected her parents with a doctor's office that's now Marlee's medical home.
"They really helped us get her back on track,'' said Zettlemoyer, a registered nurse. "I genuinely think it's a really cool thing."
More wellness centers coming to K-5 schools
While Delaware's three dozen public, non-charter high schools encompassing 19 self-governing districts have wellness centers, and some serve the district's middle school students, centers like Eisenberg's are still a rarity at the roughly 100 public elementary schools statewide.
Besides the eight schools in the Colonial network, only five others exist in elementary schools, according to state records.
But that's starting to change as part of a movement in education that focuses on wellness as a critical component in learning. Nemours  is opening a center in January at Frederick Douglass Elementary in Seaford. In addition, New Castle County is using $1 million in federal pandemic relief money to help four more schools upstate open their own in the coming years.
County Executive Matt Meyer said the centers "will provide students with a place where they can address the trauma and disruption that children have suffered over the past two years."
At Colonial's medical hub at Eisenberg, which was the first elementary school in Delaware to open a wellness center, there are the two nurse practitioners, a pediatric psychologist, two licensed clinical social workers, and clerical staff. They visit the other schools once a week to provide medical care and provide mental health services in person and online by appointment.
Dave Distler, Eisenberg principal, said the center serves a critical role for the 400 students. More than half the kids come from low-income families who live in the area south of Wilmington that has a dearth of medical facilities.
"There's not a lot of primary care physicians in the area,'' Distler said. "And kids are coming in and don't have their vaccinations. They don't have physicals. And if a kid's sick, a lot of our families are blue-collar families and that means taking off work."
Distler said the counseling has led to significant drops in truancy and classroom referrals because of disruptive behavior.
"If you go to most elementary schools and a kid is having struggles, there's not a lot out there for them,'' Distler said. "Here at Eisenberg, with the wellness center, we can say, 'He's having struggles with this. Let's match him up with the best resource.'"
For example, Distler said a mother fighting a drug addiction came to him this month to discuss behavioral problems they are experiencing.
"She just needed help. Her kids are struggling in school. She wasn't sure what to do." Distler said.
So he connected her to the wellness center, where the staff helped her enroll her children. "We can start treating the kids right away,'' Distler said. "One of the things she said was, 'I can't find a doctor to take my child to.' There's been a history of ADHD and different things."
'Families don't have insurance, don't have transportation'
Nurse practitioner Jennifer Houston said the center's dual purpose benefits students and their families, as well as teachers and the school's overall atmosphere.
"Because we do both behavioral health and physical health, it is a great help from everything from students maybe dealing with anxiety, which absolutely affects their work if they have anxiety around particular health or body complaints,'' Houston said.
She noted that the center, besides offering counseling and medical help, also coordinates care for the child.
"A school is very much a community,'' she said. "We're all very much concerned about our kids here and what they face from an academic, as well as a social standpoint. So if we can help out with the care coordination, the kids are mentally, socially, emotionally in a better state.''
Assisting that effort is medical aide Lorena Sandoval, who aspires to be a nurse practitioner herself.
One of her key roles?
"I vaccinate any child who needs a vaccine. I am the bad guy as the kids like to call me,'' she says with a chuckle. "The bad guy."
But she does so much more medically in support of the nurse practitioners, and on the administrative end.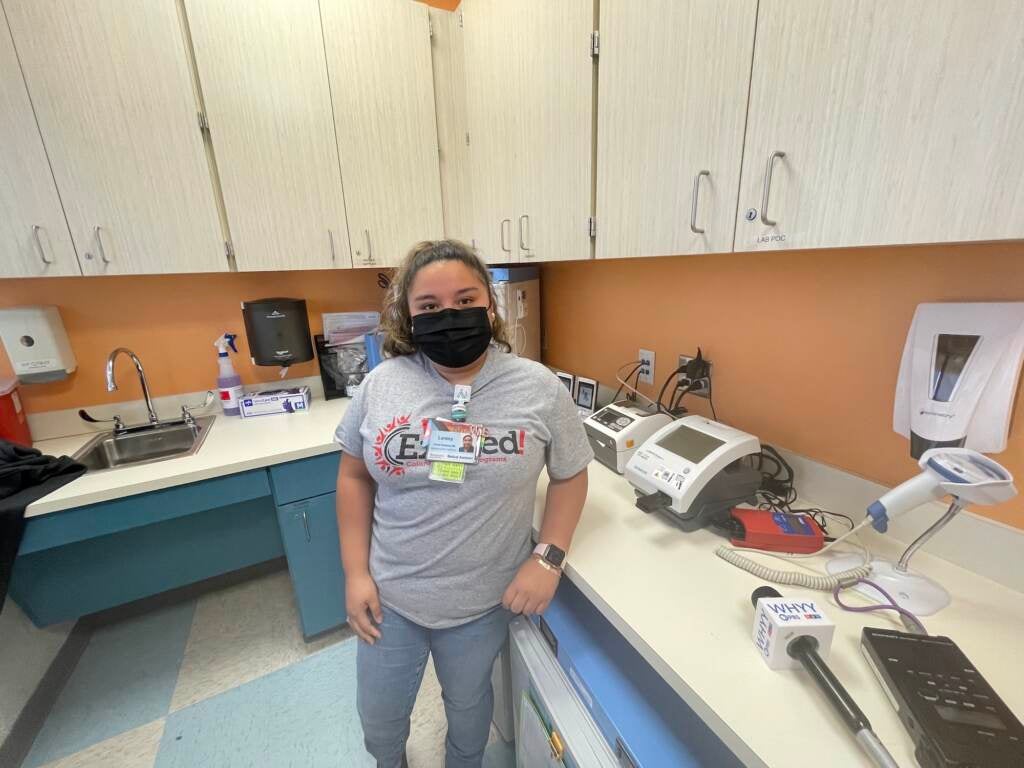 "I'm registering patients, I'm scanning forms,'' she said. "I'm traveling to other spoke schools. I take vitals, do hearing exams, vision exams. I'm constantly talking with families, trying to get them scheduled for their appointments, trying to to receive information on who was the last primary care provider."
Sandoval, who also speaks Spanish in a district where 20% of the kids are Latino, said the center benefits families "in tons of ways," especially those with financial struggles.
"A large number of families don't have insurance, don't have transportation. They don't have appropriate resources,'' she said.
"We have a lot of families that don't speak English, and that's a huge barrier.  They don't know where the service is, how to connect, because of that barrier. And we're here to help out in any way that we possibly can."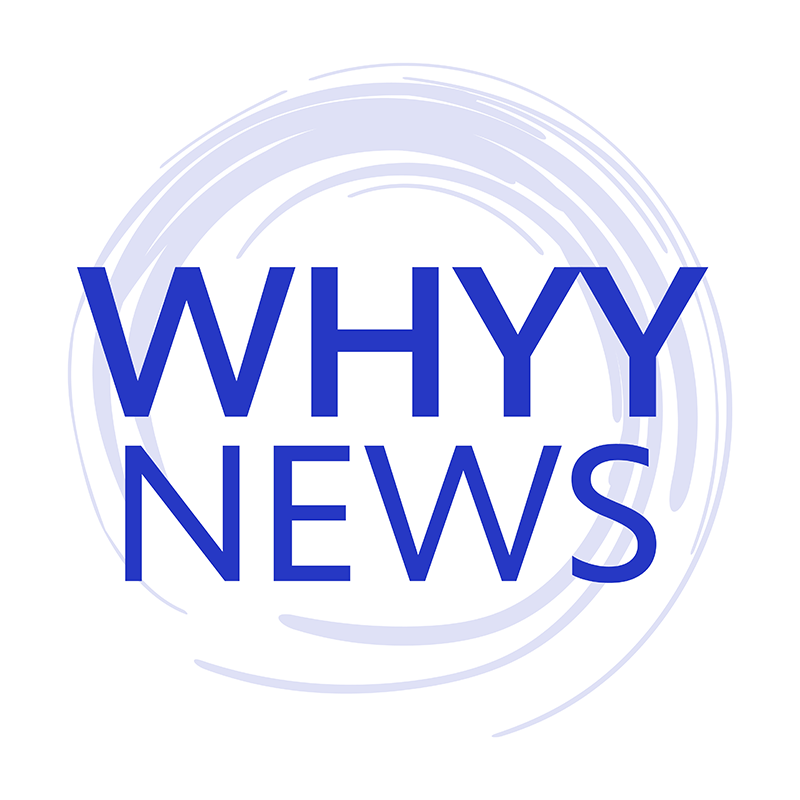 Get daily updates from WHYY News!
WHYY is your source for fact-based, in-depth journalism and information. As a nonprofit organization, we rely on financial support from readers like you. Please give today.