Delaware principal going to Super Bowl as 'Eagles Fan of the Year'
Matt Auerbach says he's "always trying to show my love'' for this year's NFC champion. Now he's one of 32 contestants for NFL Fan of the Year.
Listen
1:22
Matt Auerbach has painted his hair green.
He's known for spontaneously breaking into the Eagles' Victory Song — even at music concerts and the halls of the Delaware elementary school he leads.
Then there's his principal's office. Behind the desk, a Go Birds sticker adorns the wall. An Eagles baseball cap signed by team legends Jerome Brown and Mike Quick sits on the bookshelf. On the wall hangs one of his treasured belongings — a framed print of  Hall of Famer Reggie White.
The 44-year-old Auerbach has been going to Eagles games since he could walk. For the last two decades, he's owned lower-level, 35-yard line season tickets at the Linc.
"I'm always just trying to show my love for the Eagles,'' Auerbach explains.
The lifelong Birds fan grew up in Woodstown, N.J., and Wilmington, and frequently attended  games with his dad. He played running back for Tower Hill School in Wilmington and later at Wesleyan University in Connecticut before returning to Delaware to pursue a career in education and pass on his passion to his students.
So perhaps it is no surprise the team has named him the 2022 Eagles Fan of the Year.
Auerbach once painted his hair green for students at Mount Pleasant Elementary School. (Courtesy of Matt Auerbach)

Auerbach shows off a framed print of Reggie White. (Brandywine School District)

The nominees for NFL Fan of the Year made the peel-off cover of this month's issue of Sports Illustrated. (Courtesy of Matt Auerbach)

Auerbach had former Eagles quarterback Randall Cunningham sign a jersey in 2019. (Courtesy of Matt Auerbach)
That means Auerbach and his wife Sara will be the NFL's guests on Feb. 12 at the Super Bowl — where his beloved Birds are the favorite against former Eagles coach Andy Reid and his Kansas City Chiefs. Auerbach will join the 31 other contestants for NFL Fan of the Year, and also appear with the Chief's top fan on Fox's pregame television broadcast.
This week, Auerbach even got a Twitter shoutout from another football superfan, Gov. John Carney. The governor has his own football credentials as a Dartmouth College gridiron standout and ardent Eagles fan whose nephew Brian O'Neill is a star lineman for the Minnesota Vikings. Carney's social media post even included the link fans can use to vote for Auerbach.
Matt Auerbach, the Principal of Mount Pleasant Elementary, was named the Eagles Fan of the Year. He's now in the running for the NFL fan of the year. Voting is open now through February 8th. Go birds! https://t.co/rLVNT2bsgH

— Governor John Carney (@JohnCarneyDE) February 2, 2023
"Every day I wake up and I'm like, 'Did I just wake up from this dream?' But no, it's still happening. I'm still living in this dream,'' Auerbach told WHYY News.
"And it just keeps getting better. The fact that the Eagles are going [to the Super Bowl], that they're playing Andy Reid…. To be their fan of the year this year, you couldn't have scripted it any better. It's just awesome."
'All of a sudden this film crew comes running into the classroom'
Auerbach's selection is no surprise to Chrissie Suiter, an administrative aide at Mount Pleasant Elementary School, where he's been principal for eight years.
"He's brought in Eagles cheers and chants ever since he's been here,'' Suiter said. "He does them on the morning announcements. We do Eagles Spirit Day so all the students and everyone wears Eagles gear. He's very much a super fan."
Suiter said she's already voted for her boss more than 20 times. She also helped plan a  surprise celebration at the school in November, when a stunned Auerbach learned he had won.
He had no idea his wife and 10-year-old son Noah had nominated him for the honor, let alone that he'd won, until that day during morning announcements.
When his assistant principal asked Auerbach that day to share his computer screen, he did and was shocked to see Eagles defensive end Brandon Graham's smiling face.
"I just want to announce your principal is the Eagles 2022 Fan of the Year," he recalled Graham saying. "And I'm like, 'What is he talking about?' And then all of a sudden this film crew comes running into the classroom."
The camera operators escorted him to the school's multipurpose room.
"My family was there to greet me,'' he said. So were team mascot Swoop, cheerleaders, and a bunch of Let's Go Birds posters.
"They let me know what I'd actually won, without my knowledge at all. So it was just an incredible experience."
'I'm looking forward to some K.C. barbecue'
The season's joyous ride for Auerbach actually began in April, when he forked over $200 for the team's VIP Draft Party Package.
That night he met two Eagles stars — offensive tackle Jordan Mailata and tight end Dallas Goedert — and was with thousands of other fans at Lincoln Financial Field to  hear the announcement that the team had traded for standout wide receiver A.J. Brown.
Brown's toughness, along with 11 touchdowns and 1,496 receiving yards in the regular season, has been a key catalyst for this season's ascent to the Super Bowl.
Auerbach recalled this November's game against the Pittsburgh Steelers, when Browncaught three long touchdown passes from quarterback Jalen Hurts and the team's record improved to 7-0.
"It was unbelievable,'' Auerbach recalled. "That just showed the world the threat that we now have on our team, how awesome A.J. is."
Another highlight was being feted on New Year's Day when the Eagles played New Orleans. A photograph of him wearing a #22 Eagles jersey — for the year, not a specific player — appeared on the giant scoreboard, with the exhortation to vote for "Matt Auerbach to be the ultimate fan of the year!"
Then there's the matter of bragging rights. Just as governors and mayors often do before major sporting events, Auerbach has made a "friendly wager" with Dr. Amy Patel, the Chiefs Fan of the Year.
"We've been in touch,'' Auerbach said. "Kansas City barbecue for Philly cheesesteaks, depending upon who wins the Super Bowl. "So I'm looking forward to some K.C. barbecue."
Along with the all-expenses trip to the Super Bowl in Glendale, Arizona, another perk is attending the NFL Honors event, where the league's best players, performances, and plays for the year will be named.
The two-hour program at 9 p.m. on Feb. 9 will be broadcast live on NBC, with the league's top fan being announced during the show.
And maybe, just maybe, the principal from Delaware will rush to the stage to hoist his well-earned trophy.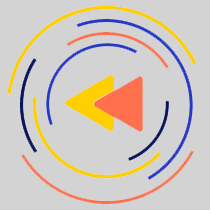 Saturdays just got more interesting.
WHYY is your source for fact-based, in-depth journalism and information. As a nonprofit organization, we rely on financial support from readers like you. Please give today.