Delaware moves to give its Electoral College votes to the popular vote winner
A coalition of states are pushing to reward the presidential candidate who wins the national popular vote with their Electoral College votes.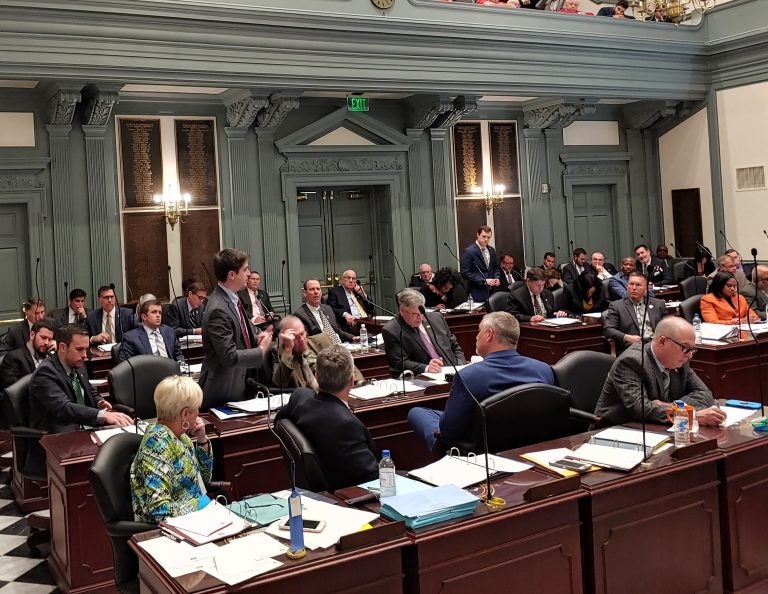 The Delaware House voted 24-17 to join an alliance of states that want to combine all their Electoral College votes and pledge them to presidential candidates who win the national popular vote.
Proponents say it could entice presidential candidates who often skip the state entirely to campaign in Delaware.
Eleven states and Washington, D.C. have joined the effort. It won't take effect until enough states join the group to deliver a majority of Electoral College votes. Not counting Delaware's three votes, the measure still needs 98 more. Neighboring New Jersey already joined the coalition.
Opponents argue the bill is purely reactionary to the recent presidential election. President Donald Trump won on the Electoral College, despite losing the popular vote.
Others voiced concerns the bill won't have fair outcomes if the majority of Delawareans vote for the candidate who does not win the popular vote. While other opponents said Delaware could still get ignored as candidates woo the larger states.
"While not perfect the Electoral College has been an effective mechanism to protect the interests of small states in selecting our nation's leader," state Rep. Lyndon Yearick, R-Dover. "This bill would circumvent a system with a 230-year track record with a system that's impact is impossible to gauge."
Bill supporters say Delawareans don't get a say now.
"We're already overlooked," said the bill's house sponsor state Rep. David Bentz, D-Bear. "Delaware is seen as this true blue state. And if you're a Republican voter what is your motivation to vote? Because you know at the end of the day Delaware's three electoral votes will go to that Democrat. If you're a democrat maybe you're not motivated either because you know you don't have to."
Supporters of the legislation say it will give Delawareans a stronger voice, because currently states with more electors, such as Florida, Pennsylvania  and Ohio, ultimately choose the president. They also argue candidates currently only canvas in swing states like Pennsylvania — ignoring states that always vote one way.
Bentz said the bill would ensure the president is elected by the will of the people.
"I think if enough states do this it will be good for Delaware. It will really amplify our voice, take us from a state that's passed over and our residents will be treated the same as residents in swing states and across the country," he said.
Gov. John Carney has said he would sign the bill.
WHYY is your source for fact-based, in-depth journalism and information. As a nonprofit organization, we rely on financial support from readers like you. Please give today.