Delaware judge prevents convicted ex-police chief from taking town council seat
Michael Capriglione was elected despite lying about crashing his police cruiser into another police vehicle in 2018, then having video surveillance tape erased.
Listen
1:32
A former Delaware police chief convicted of official misconduct two years ago was stopped from taking a seat on Newport's town council Thursday after a judge granted Attorney General Kathy Jennings' request to prevent it, at least for now.
Superior Court President Judge Jan Jurden said she would hold a hearing and rule within 21 days on whether Capriglione's crime makes him ineligible to hold public office under the Delaware Constitution.
Jurden, who held a Zoom hearing earlier Thursday about whether Capriglione's swearing-in should be stayed, issued her ruling about 45 minutes before the scheduled 6:30 p.m. ceremony. Newport is about three miles southwest of Wilmington and has about 1,000 residents.
Jurden ruled that Newport still had enough members — four of the five council seats — without Capriglione to have a quorum and conduct town meetings and business. She said Capriglione's attorney "cited no authority to suggest that he must be sworn in tonight."
Capriglione told WHYY News the ruling was unfair and amounted to an affront to the will of the townspeople.
"My lawyer just told me she said it won't be prejudicial to me to wait. But I mean, the people voted in a candidate who should have been sworn in and she denied them the right for that to happen,'' Capriglione said. "She stopped democracy. Let's face it. The people voted me in."
Capriglione's 2019 misdemeanor conviction stems from an incident where he crashed into another Newport police cruiser in the town's parking lot and then attempted to cover up the accident by lying to other officers and having video surveillance footage erased.
The state dropped a felony charge of tampering with physical evidence in the plea bargain. A judge gave him a one-year suspended sentence and stripped him of his police certification.
Capriglione, 65, had been suspended days after the May 2018 crash and later replaced. He was a longtime chairman of the Delaware Police Chiefs' Council.
Capriglione ran for one of four open seats for Newport commissioner in the town election on April 5. He received 32 votes, more than any of the other four candidates, and won a two-year term. Commissioners are paid $700 a year.
Jennings filed a motion in Superior Court, noting that her office had just learned about Capriglione's election. The motion asked the court to:
Find that Capriglione is ineligible for public office because his actions amounted to an "infamous crime'' under the Delaware Constitution, which prohibits him from holding an "office of trust, honor or profit under the State."
Grant a stay on Capriglione taking office until a judge renders a final decision.
Remove Capriglione from office if he is sworn in.
"To be found guilty of Official Misconduct is to abuse the power the public places in its officials.'' Jennings' motion said. "It is the infamous crime — the first crime listed in our criminal code under "Abuse of Office"; a conviction should prohibit someone from again holding a position of public trust and power."
The motion also pointed out that the video evidence would have been lost forever but not for the efforts of the state police High Tech Crimes Unit, which recovered the footage.
Capriglione's "actions were dishonest, obstructionist and designed to avoid accountability for the harm caused to another," the court motion said.
During a Zoom hearing on Thursday before Judge Jurden that included Capriglione, his attorney and lawyers for the state and town, Deputy Attorney General David Skoranski, argued for the state.
He said that seating Capriglione in a leadership legislative position in the same town where he committed his crimes would do "irreparable harm to the public trust in that someone who is ineligible" to hold the office "will be given a position of power over some of the same people who, if it had gone to trial, would be witnesses against him."
Skoranski acknowledged that official misconduct is not defined in the constitution like perjury, embezzlement and burglary, but that it "falls under the umbrella of infamous crimes" that bar someone from office in Delaware.
The prosecutor said that issue might ultimately have to be decided by the state Supreme Court, but said Jurden could act now to protect the public. In the event that she would not issue a stay and allowed Capriglione to be sworn in, Skoranski said he wanted her to remove him from office once she studies the issue.
Capriglione's lawyer, Stephanie Ballard Wagner, said the state Board of Elections allowed her client's candidacy, and that he met town rules for eligibility: being at least 21 years old, a U.S. citizen and never convicted of a felony.
"He has been found eligible to seek and hold the office,'' she said.
Wagner also noted that Newport's voters "know who he is'' and decided to elect Capriglione for the post.
Town lawyer Chris Griffiths asked the court for clarity and direction, so he could know whether he can legally swear in Capriglione. He also noted that Capriglione is suing the town, an action that seeks about $173,000 in vacation pay, sick leave and uncompensated overtime after he was fired. If Capriglione is seated, even temporarily, the town would have to take steps to ensure that he is not privy to information about its deliberations on the case.
Griffiths noted that if Jurden issued the stay, the town would have four of five commissioners, enough for a quorum to conduct business.
Jurden found the quorum argument compelling.
"If Capriglione is not sworn in tonight, Newport would have enough commissioners to constitute a quorum,'' she wrote. "The commissioners may therefore continue to do business while the Court resolves this matter."
The judge said she will rule by May 6, but Capriglione vowed that "this is far from over."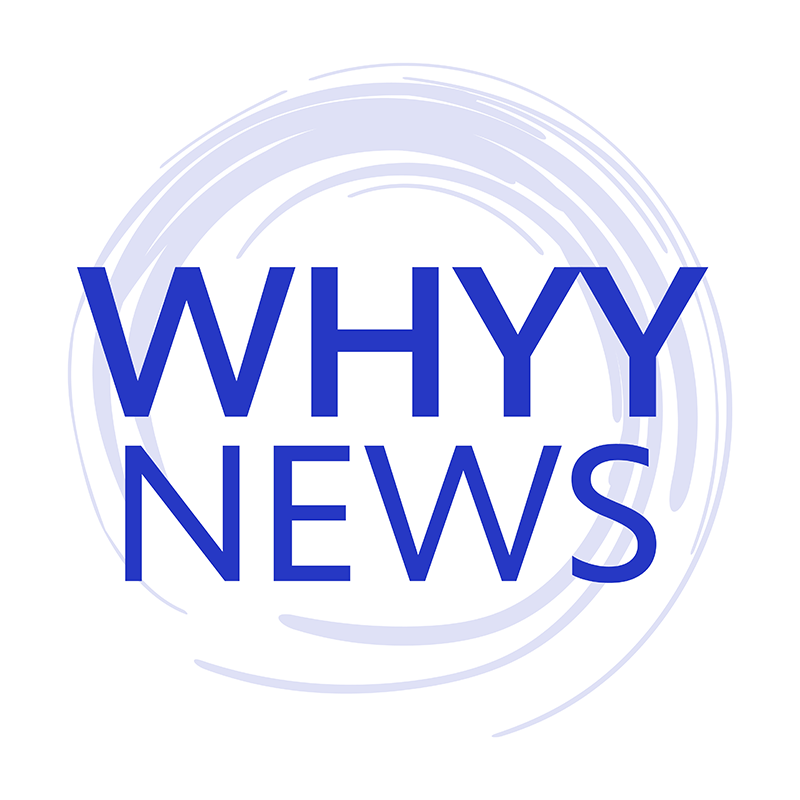 Get daily updates from WHYY News!
WHYY is your source for fact-based, in-depth journalism and information. As a nonprofit organization, we rely on financial support from readers like you. Please give today.