Delaware health officials to hand out overdose-reversal drug in New Castle Saturday
Delaware health officials will hand out doses of the opioid overdose-reversing medication naloxone at the annual atTAcK Addiction 5K fundraiser in New Castle.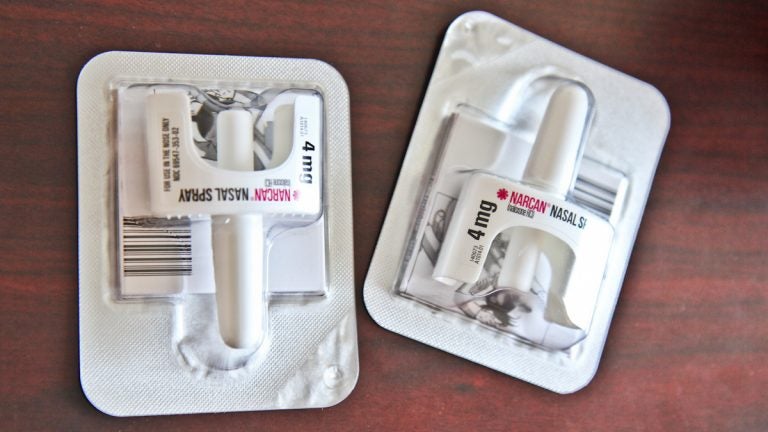 Delaware leaders have been working to get more of the opioid overdose-reversing medication naloxone into more hands in hopes of reducing the state's rapidly rising number of overdose deaths.
Now, the Division of Public Health will hand out doses of the potentially life-saving medication at the first community distribution event this weekend.
"It is critically important for family and friends of loved ones struggling with addiction to have access to naloxone," said Dr. Karyl Rattay, division director. "The data are telling us that 80 percent of overdoses happen in a residence. If family or friends of someone overdosing have naloxone immediately accessible, it can mean the difference between life or death for that person."
The naloxone kits will be given out at the atTAcK Addiction 5K in New Castle. You don't have to be a participant in the 5K to receive one.
The nonprofit atTAcK Addiction was founded after the accidental overdose death of Tyler Keister in 2012. The race will raise money to help the group's work helping individuals and families hurt  by addiction.
Many participants in Saturday's race have personal stories about the toll of addiction.
"I just don't want anybody to go through the pain that I'm suffering," said Angi Clemm of Newark. Her daughter Paige died of an overdose in April, leaving behind a 5-month-old daughter.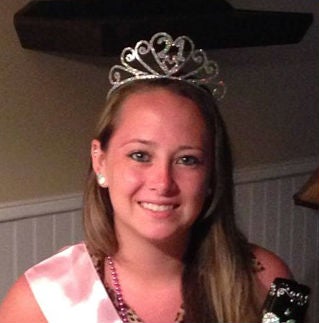 Paige is one of more than 400 Delaware residents  who died of an overdose in 2018. The final numbers have yet to be completely tallied. Delaware had the sixth-highest overdose rate in the country, according to the Centers for Disease Control and Prevention.
First responders administered more than 3,700 doses of naloxone in 2018, a 30 percent increase over the 2,800 doses administered in 2017. Saturday's naloxone distribution is funded from the division's budget and some federal funds.
Naloxone is just one tool
While getting more naloxone into the community will help, Clemm said, the state still has more work to do to reduce overdose deaths. She is adamant about the need for better access to long- term care for those struggling with addiction.
"Short term is not doing it," she said. "Obviously not, if you still have 400 deaths on the table."
Clemm said she struggled to find a place to get her daughter help as she fought her addiction. "There shouldn't be any 'maybes.' When somebody is reaching out for help, they should be able to get that help."
Only 38 percent of Delawareans diagnosed with substance abuse make it into treatment, according to the state Division of Substance Abuse and Mental Health. Of those who do get treatment, only 16 percent stay with their treatment plan for more than a month. To improve those numbers, the state launched the Substance Use Treatment and Recovery Transformation Initiative in October. The initiative is designed to connect more than 900 new clients with state services via peers who have previously struggled with addiction.
More people should be aware of the help that's available for those left behind after an overdose death, Clemm said.
"After the fact, after you lose a loved one, there is support out there," she said. She attends group therapy sessions with others who have lost a loved one to overdose. "I love my group, I'd be lost without it."
Last year, the state launched the First State Task Force, a partnership between the U.S. Attorney's office, Drug Enforcement Administration, Delaware State Police, and police from New Castle County, Wilmington, Newark, and Dover.
The DEA will lead the group to develop protocols for officers who respond to suspected overdose cases. It's an effort to dismantle and disrupt groups that traffic the drugs that are leading to the high number of overdose deaths.
WHYY is your source for fact-based, in-depth journalism and information. As a nonprofit organization, we rely on financial support from readers like you. Please give today.