Delaware trying to connect those struggling with substance use to social services
The effort launches as just 38 percent of Delawareans who are diagnosed with substance abuse make it into treatment.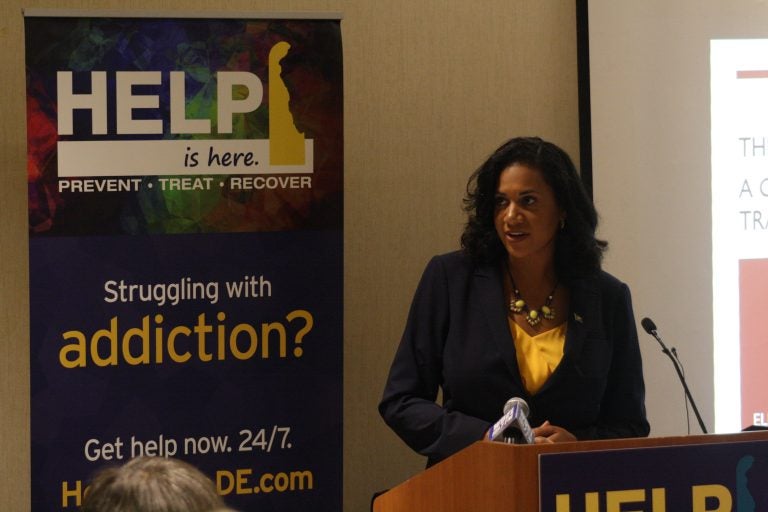 Even with a clear mind, navigating the web of state services available to those in need can be challenging. For someone struggling with substance use, those barriers can be insurmountable.
Perhaps that's why only 38 percent of Delawareans diagnosed with substance abuse make it into treatment.
"Of those people that make it to treatment, only 16 percent in the state of Delaware are making it to 30 days," said Elizabeth Romero, director of the state Division of Substance Abuse and Mental Health. "Sixteen percent is not enough."
As part of an effort to get more of those who struggle with substance use into treatment, Delaware health officials launched the Substance Use Treatment and Recovery Transformation Initiative. Known as START, the initiative aims to connect more than 900 new clients with state services via peers who have previously struggled with addiction.
"Many times, the only person that can reach to somebody who's thinking about recovery … is somebody that's actually done it and been there and been through the struggle themselves," said state Sen. Stephanie Hansen. "That's somebody who has lived this problem, who has lived the solutions and understands how to get there."
Using peers such as Susan Dembowczyk lends credibility to the message that treatment is vital.
"I could look into the eyes of people who were suffering, just as I had been, and provide hope for them," Dembowczyk said. She uses her experience with alcohol abuse and as a victim of domestic violence at Project Engage, an early intervention and referral to a substance use disorder treatment program. "That's one of the main things I get out of being a peer support, showing people that there is hope out there, they're not alone, they can be safe again."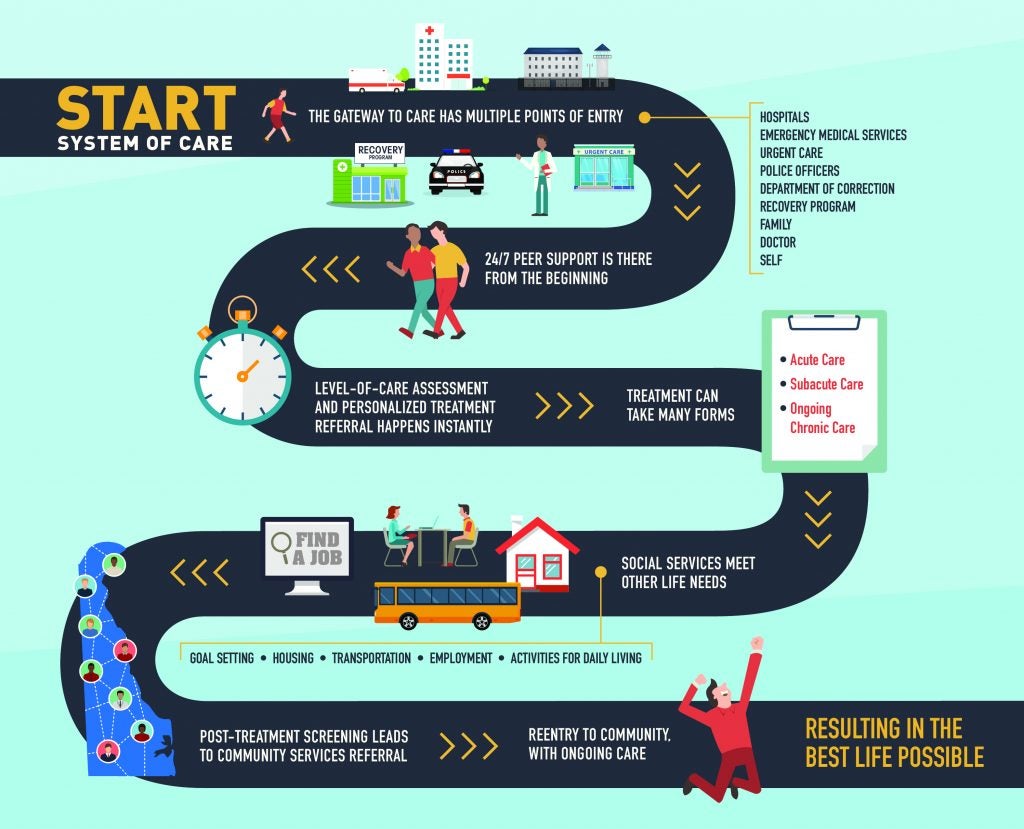 As part of the program, the state has contracted with Brandywine Counseling and Community Services and Connections Community Support Programs. Both groups offer every level of treatment for substance use clients. More providers are expected to be added later this fall.
The General Assembly approved more than $1 million in new funding for addiction-related efforts. That includes $990,000 for substance abuse disorder assessment and treatment; $328,500 for 20 new sober living beds; and $100,000 to provide the opioid overdose-reversing medication naloxone to first responders statewide. The START Initiative received $2 million through a federal grant. START will also begin getting funds from Medicaid reimbursements.
The substance abuse epidemic in Delaware is claiming about one overdose death every day. In August, the state set a record for monthly overdose deaths with 39 lives lost. As of Oct. 1, 218 people have died from suspected overdoses. In 2017, the state Division of Forensic Sciences recorded 345 deaths due to overdose.
WHYY is your source for fact-based, in-depth journalism and information. As a nonprofit organization, we rely on financial support from readers like you. Please give today.