Del. National Guard delivers meals to students in rural district
Listen
1:36
Tracy Gordon lives in Frederick Lodge mobile home park near Townsend in the sprawling rural swath of southern New Castle County.
She has custody of her late sister's son and daughter and doesn't have transportation.
So Gordon was grateful Wednesday morning that she simply had to walk out her door and stroll over to a table set up by the Delaware National Guard on behalf of Appoquinimink School District.
There she picked up bags of breakfast and lunch for her niece and nephew, who are students in the district.
"I don't have a car or nothing to get out,'' Gordon said. "We've got to get other people to come pick me up to go to the grocery store and also this here will help."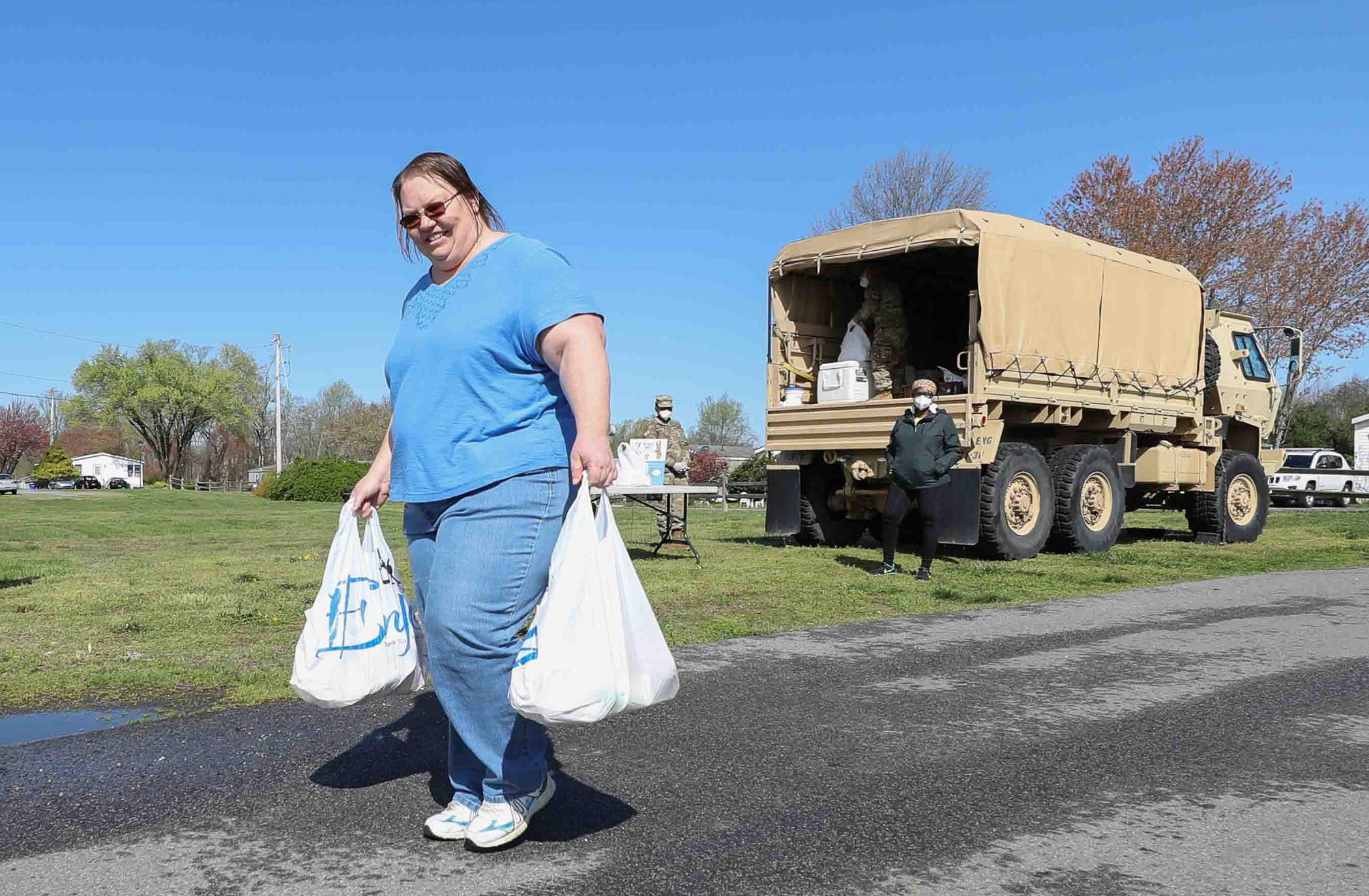 Gordon's family is the beneficiary of a collaboration by the school district and the Delaware National Guard, which Gov. John Carney activated last month to assist residents during the coronavirus crisis.
Like other school districts up and down Delaware, Appoquinimink has a central location, Louis L. Redding Middle School, where families can pick up so-called Grab-and-Go meals being distributed as part of the School Nutrition Program.
Under the program, students from qualifying low-income families get meals five days per week in school. With schools closed until at least May 15 and perhaps for the year, districts are continuing the program.
But like Gordon, many residents lack transportation and can't get to Redding, which for many is several miles away.
So Appoquinimink officials contacted the Delaware Emergency Management Agency, which hooked the district up with the Guard. The deliveries began Monday. Guard spokesperson Bernie Kale said other districts can request the same service through DEMA.
Appoquinimink Superintendent Matt Burrows praised the Guard for stepping up to help provide the critical service.
"The student meal program provides a critical lifeline for food-insecure families. With businesses shuttered by the coronavirus, jobs have disappeared, and so has the income families need to put food on the table," Burrows said.
The district has about 12,300 students, and officials expect the number getting the meals to grow to 1,000 this week.
"That's a telling sign of the impact of this crisis,'' said Janice VanderDecker, the district's head of school nutrition.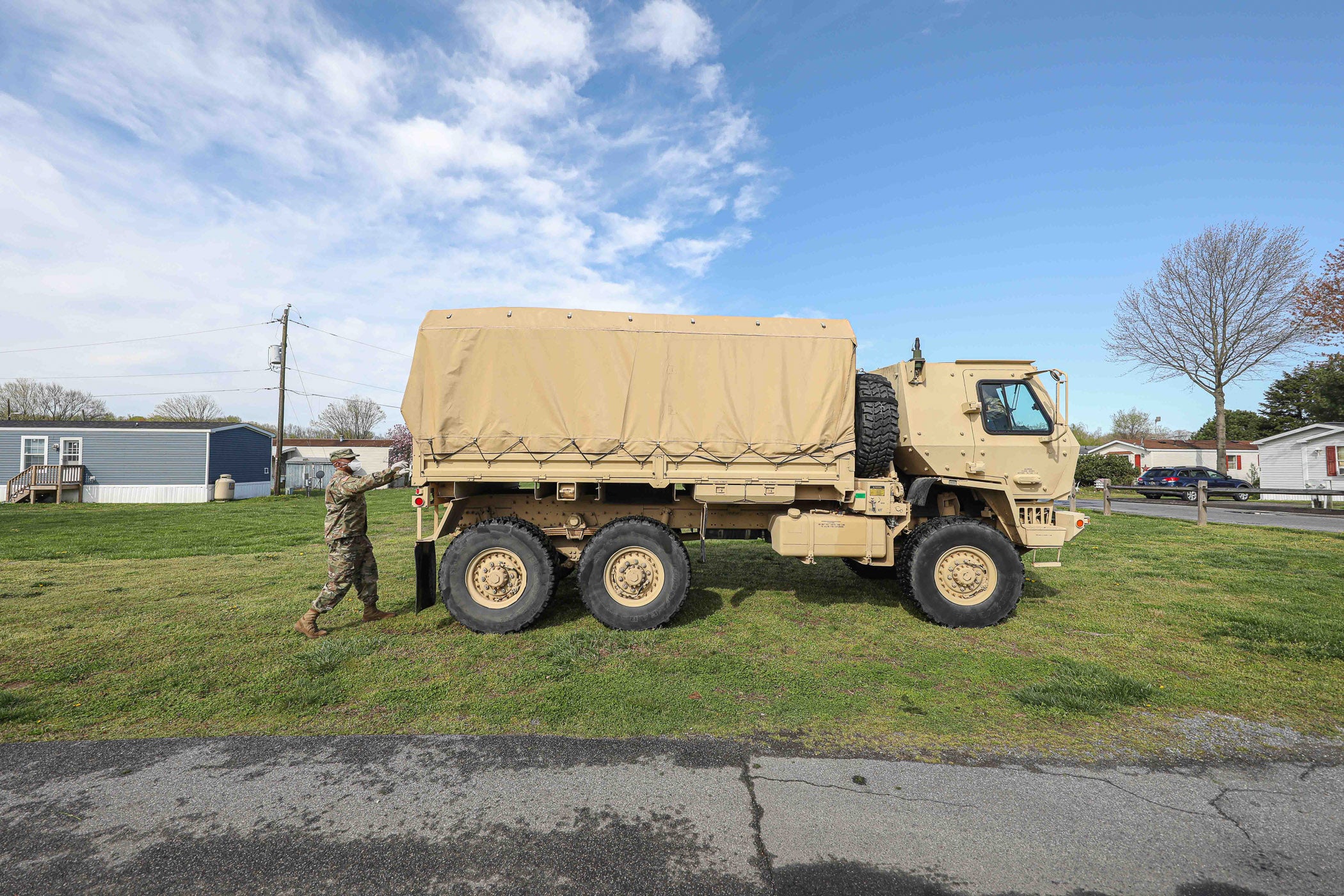 'Actually the reason we joined the National Guard'
Most families are still trekking to Redding, and the Guard is delivering meals to several neighborhoods within the district.
Army Guard Sgt. Maj. William McDaniel exchanged pleasantries with Gordon after she made her way to the table set up in Frederick Lodge.
Initially, she only took one bag, but when he learned she had a teenage niece and nephew to feed, he made sure she took a second package.
"This is actually the reason we joined the National Guard," McDaniel said. "We have opportunities to go overseas and deploy and all that but the best thing about this is to be at home and serve the community. The kids that come out love it. They love to see the truck and they love to see the food."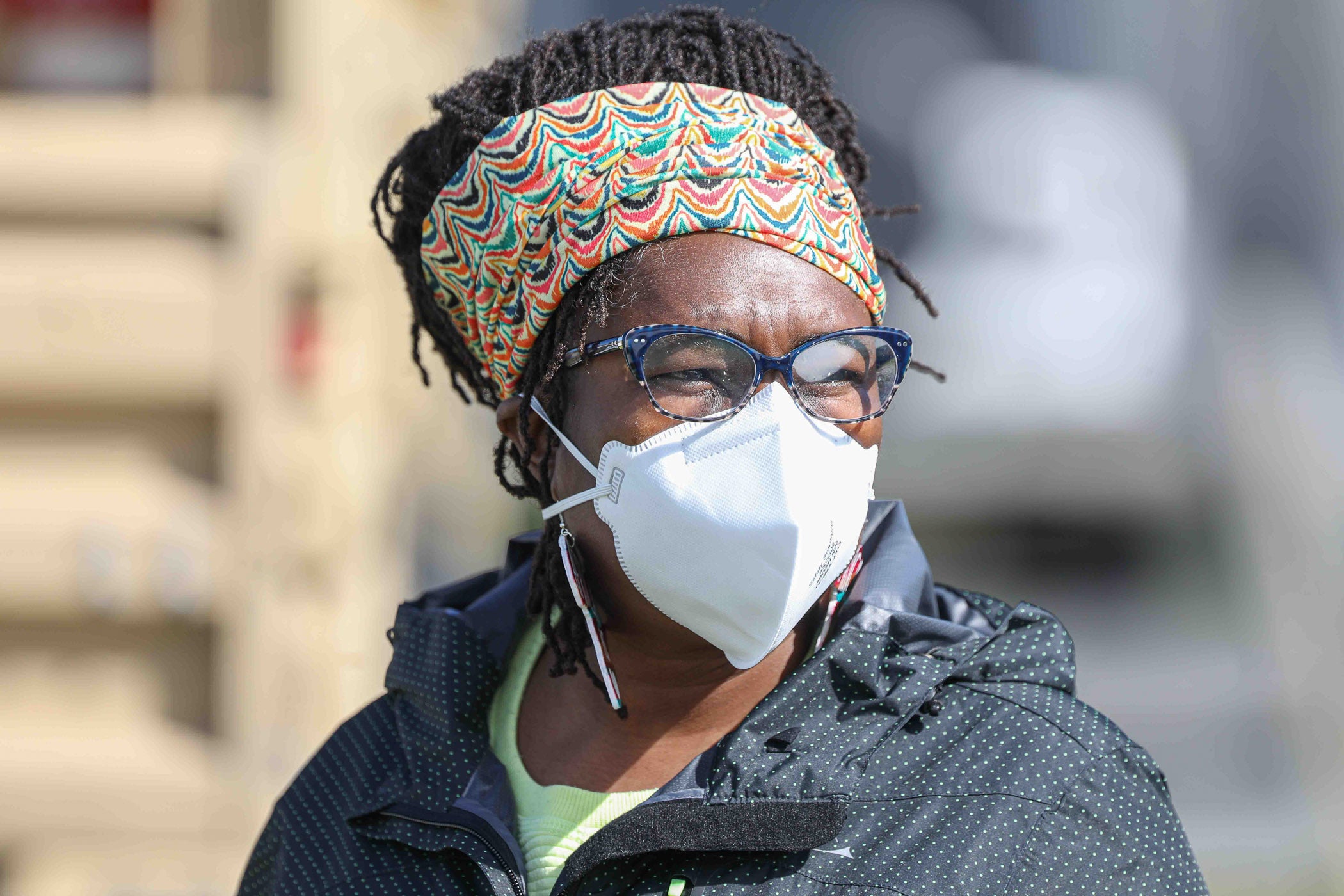 The Guard even put two big containers of animal crackers to hand out.
A few miles north of Frederick Lodge, the Guard dropped off meals at the Fairfield Commons apartment complex. Manager Mark Ackley put them in the office to keep them fresh for the families identified by the district with kids ages 1 to 18.
"We're contacting the residents and having them stop by and pick up the food as they can,'' said Ackley, who praised the Guard.
"Love them, love them,'' he gushed. "We told them how much we love them."
The Guard has deployed about 30 active-duty members in Delaware so far. Spokesperson Kale said they are not patrolling the state's borders or patrolling its streets, but rather focused for now on humanitarian, medical and administrative tasks.
"We are not providing any sort of law enforcement or anything like that,'' said Kale, who added that 16 medical professionals have been dispatched to an alternate care site at Nemours/Alfred I. duPont Hospital for Children north of Wilmington.
"They are taking noncritical, non-COVID patients so the hospitals can really focus and cover down on the COVID-19 infections,'' Kale said. "And that way we keep it separate so we don't have the contagious effect in the hospital."