December 6-8: Fairmount Park historic homes tours | Elfreth's Alley open house | Bartram's greens sale | Mill Creek Farm benefit | Penn Museum calligraphy workshop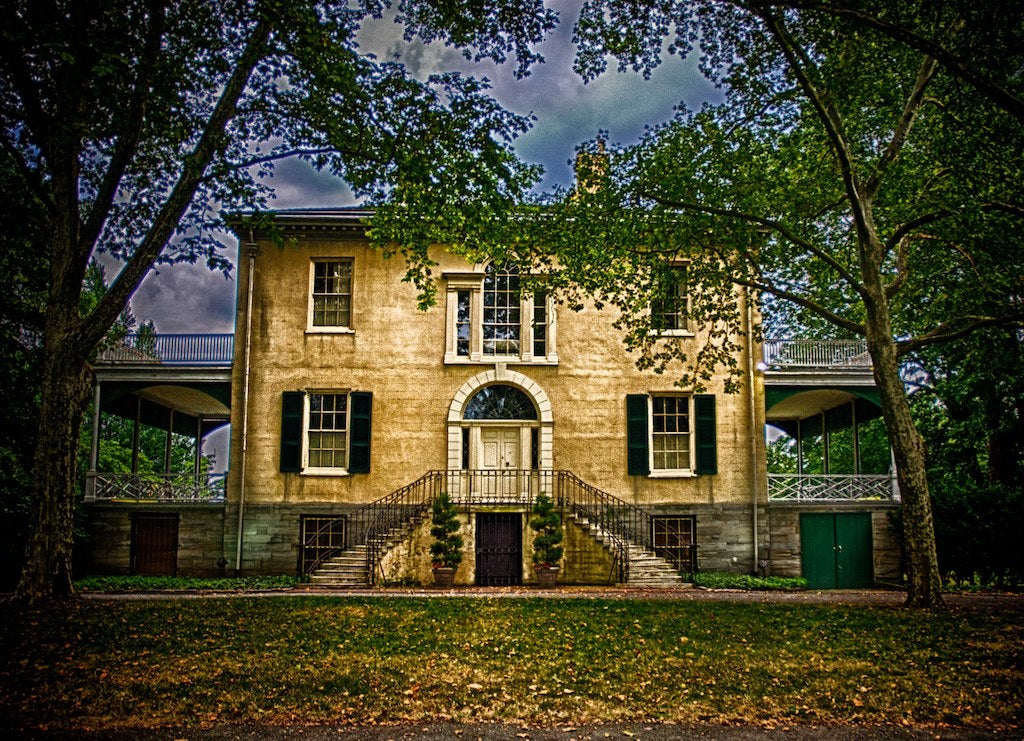 Happy weekend Eyes on the Street!
Friday, December 6 – Sunday, December 8. Self-guided tours 10am – 4pm. Trolley tours 10:30am & 1:30pm. Cedar Grove, Laurel Hill, Lemon Hill, Mount Pleasant, Strawberry Mansion and Woodford Mansion. Fairmount Park opens its historic mansions for holiday tours this weekend and next. Local interior designers and garden clubs have decorated the homes for the holidays, and guests are welcome to take self-guided tours at their own pace or hop on a trolley tour that will stop at three of the six houses. Cost: Self tour $5 per person, per house. Trolley tour $38
Saturday, December 7. 3pm – 7pm. Elfreth's Alley, Philadelphia. This annual "Deck the Alley" celebration is the only opportunity for visitors to enter more than a dozen private historic homes on the nation's oldest residential street. Festivities include music by the Colonial Revelers, story telling, the street's upside-down Christmas tree, a visit by Benjamin Franklin and a book signing by authors of Lost Philadelphia. Cost: Adults $25, Students and seniors $10, Families $55
Saturday, December 7. 10am – 4pm. Bartram's Garden, 54th Street & Lindbergh Blvd. Green your holidays with wreaths, centerpieces, pine roping, fresh evergreens and poinsettias at this year's holiday sale. Gifts and stocking stuffers will be available, as will music, apple cider, and tours of the historic Bartram house. Make-your-own cards and ornaments or learn about DIY wreath decorating. Free
Saturday, December 7. 4pm – 7pm. The Cedar Works, 4919 Pentridge St., Philadelphia. This benefit celebration to support West Philadelphia's Mill Creek Farm includes music, light food and desserts from local restaurants, drinks, networking with local food justice and environmental activists, a raffle and a silent auction. Cost: $25
Sunday, December 8. 1pm. Penn Museum, 3260 South Street, Philadelphia. The Penn Museum will host a drop-in Chinese calligraphy scrolls workshop this Sunday. Participants will select their favorite characters to mount upon a banner. Guests are also welcome to explore the tools of the calligraphy trade and other hands-on artifacts from China. Free with Penn Museum admission.