December 19: Blatstein to buy South Broad lot | Details in former PHA chief's case | LIHEAP assistance doubled | Year-round Porch food trucks | Living Christmas trees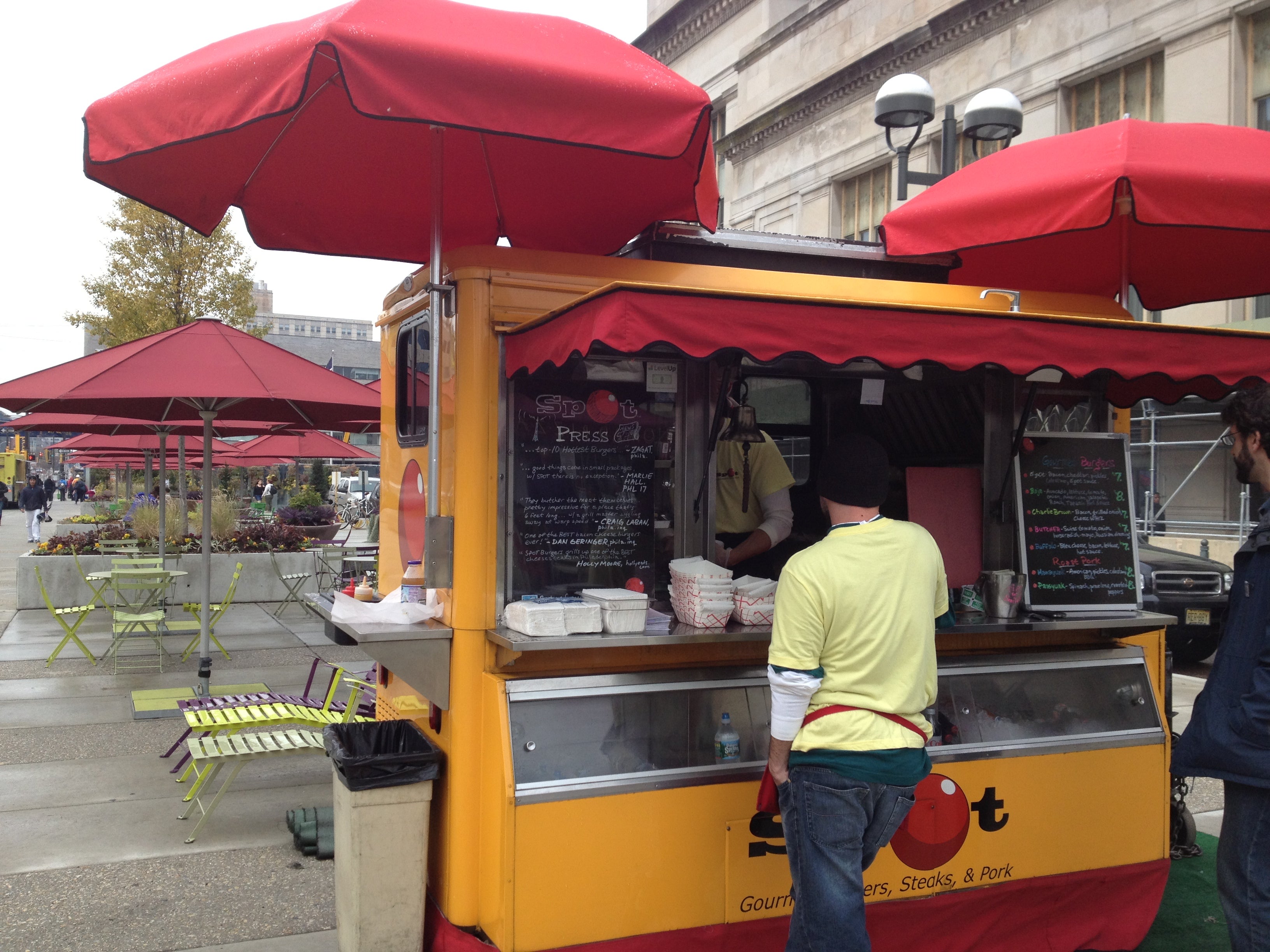 Good morning, Eyes on the Street!
Passyunk Post reports that Bart Blatstein's Tower Development is buying the northeast corner lot at Broad and Washington. The lot was recently proposed as the site of a Philadelphia Arts Market.
New details have emerged in the federal probe of fired PHA executive director Carl Greene. In attempts to clear a defamation lawsuit that Greene filed, The Inquirer and Philadelphia Daily News submitted documents that include information about Greene's pension payments, failure to pay federal and state tax returns, relationship with Drexel University and more.
Despite statewide funding cuts for Low Income Heating and Energy Assistance Program (LIHEAP), Philadelphia residents received more than double the LIHEAP assistance provided last year. The increase is partially due to a federal program, which granted $3.1 million in LIHEAP funds during its first month. An additional 12,000 households applied for LIHEAP this year, a 30 percent increase.
Food trucks will remain at The Porch at 30th Street all winter long, University City District announced. The trucks will be on site every Monday and Tuesday, 7:30am – 2pm, and every Wednesday and Friday, 11:30am – 2:30pm.
A Manayunk garden supply store wants to keep Christmas alive this year. Tiny Terra Ferma is selling living Christmas trees potted in buckets of soil. Instead of throwing the trees out after the holidays, the store is asking people to plant the trees in their backyards, donate the trees back to Tiny Terra Ferma or other local environmental centers, or to participate in a replanting event on Martin Luther King Jr. Day of Service, Jan. 20, 2014.
The Buzz is Eyes on the Street's morning news digest. Have a tip? Send it along.
Follow us on Twitter @EOTSPhilly | Like us on Facebook | Share your Philly photos in our Flickr Group