December 16-18: Caroling, Environmental Fair, Crafty Balboa, Parade of Lights, Procrastinator's Bazaar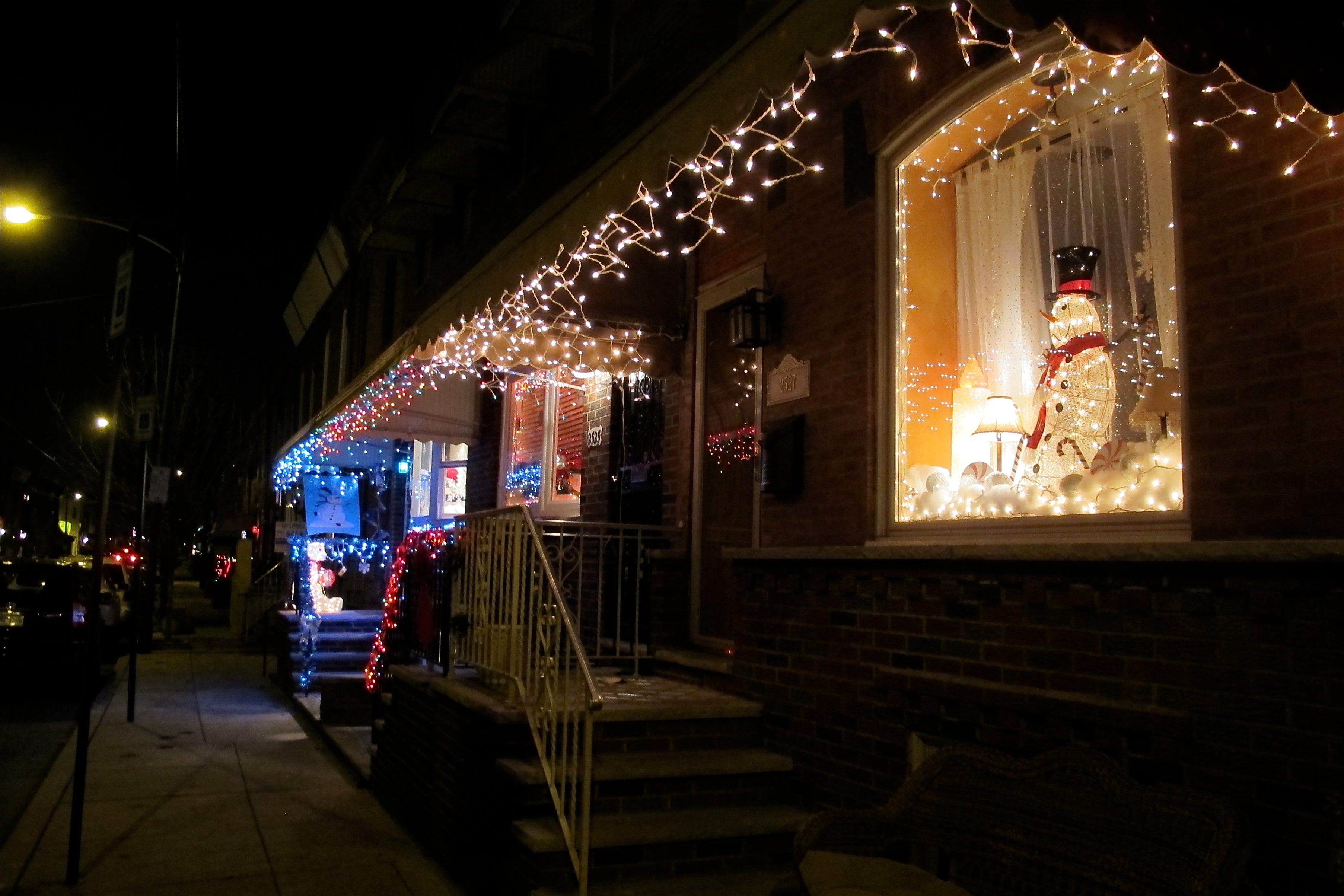 Friday, December 16, 7pm, Overington Park, Pilling and Orthodox streets. Join the Friends of Overington Park as they don festive hats and sing holiday songs this evening. Carolers should meet up on the Pilling Street side of the park. Free.
Saturday, December 17, 9am-noon. Meet at Thomas Scattergood Foundation, Friends Hospital property, 4941 Roosevelt Blvd. Learn about the Tookany/Tacony-Frankford Watershed, sign up for a free rain barrel or downspout planter, meet the PWD spokesdog Teddie, and join a guided bird walk. Free.
Saturday, December 17, 11am-5pm. Broad Street Ministry 315 S. Broad Street. More than 40 vendors will be hawking handmade gifts for holiday shoppers, from jewelry and ceramics to birdhouses and clothes. Free admission.
Saturday, December 17, 5pm. Independence Seaport Museum, Penn's Landing.
For the second year running, the Seaport will host a boat parade including tugboats, fire, police, coast guard, army corps of engineers, and others decorated with holiday lights. Refreshments of coffee, hot chocolate, popcorn, pretzels and cookies will be offered inside the Museum while supplies last. Museum admission: $12, $10 for seniors, $7 for children/students/military.
Sunday, December 18, 11am-4pm. Connie's Ric Rac, 1132 S.9th Street. Local artists will bring clothing, accessories, jewelry, and art to South Philly to get even the slow-pokiest holiday shoppers in the spirit. Check out featured artists here. Free admission.