Debilitating long COVID symptoms may qualify workers for ADA job accommodations
Under the Americans with Disabilities Act, some employees experiencing long COVID conditions might qualify for government resources and protection.
Listen
1:14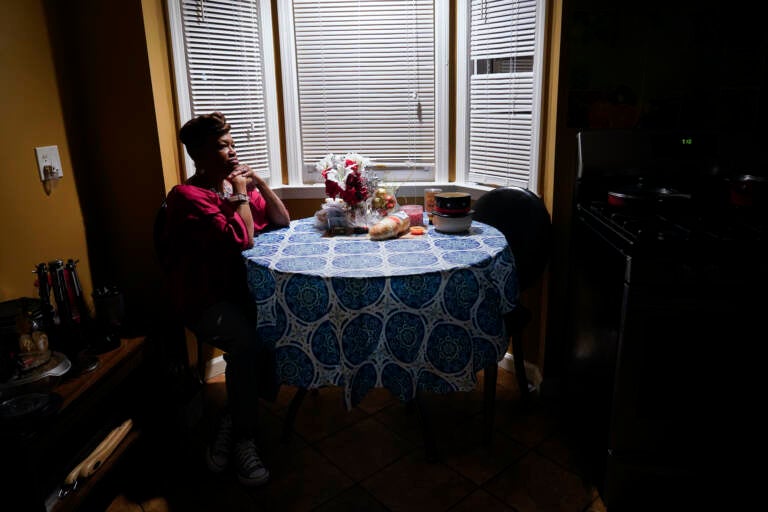 Ask us about COVID-19: What questions do you have about the coronavirus and vaccines?
For the past 18 months, both attorney Melissa Mazur and her colleagues have had to adjust to her unpredictable long COVID symptoms. Mazur and others like her, known as long-haulers, experience often unexplainable and random conditions months after contracting the coronavirus.
Insomnia, fatigue, swollen lymph nodes, shortness of breath, gastrointestinal issues, brain fog, and neuropathy in her hands and feet are all symptoms Mazur has dealt with. They come and go, and constantly change.
Mazur, who lives in Philadelphia, said these symptoms mean that she and her employer have had to be flexible. In July 2020, for example, she had a relapse of her long COVID symptoms, with a fever and swollen lymph nodes that required her to call out sick from work. Because she had deadlines to meet, her colleagues had to pitch in.
"The unpredictability made it more difficult for everyone, because they had to shift things they weren't expecting to," she said.
Though Mazur's colleagues were understanding and supportive, the situation made her uneasy.
"I'm someone who's been consistently what they would call an overachiever, and I'll admit that there are times where I like having control over the things that I am working on, and then you sort of have to give it over to someone else and hope they can do it. And … I don't like being a burden, and that was hard, this feeling that I was now going to cause someone else to have more work that they weren't expecting," she said.
In June of this year, when Mazur and her colleagues were called back into the office after more than a year working remotely, her employer permitted her to continue to work from home as a reasonable workplace accommodation because of her long COVID symptoms — among the most debilitating of which are sudden waves of extreme fatigue that compel her to lie down in the middle of the day.
"I knew that if I started trying to go into work regularly, and put in the extra energy to just get myself out the door, after a few days of that, I would probably need to have a sick day, or I'd have a relapse. There were days where it was difficult for me to do the dishes. There were days where, quite frankly, it was difficult for me to just take a shower. Now, I've tried to incorporate some things back into my life. But adding a commute into that, I take SEPTA, adding that into the mix would have … caused me to relapse," she said.
The workplace accommodations have allowed her to be more productive, Mazur said.
Individuals with long COVID can ask for such accommodations without fear of retribution. In late July, President Joe Biden announced that some people might qualify for disability resources and protections from the U.S. government under the Americans with Disabilities Act. That federal civil rights statute prohibits discrimination against qualified job applicants and employees on the basis of disability.
Data shows that 25% of people who contract COVID-19 experience long COVID symptoms. Mazur said Biden's announcement helped her to feel validated.
"It was just a relief. I think I said I felt seen, because I have been dealing with this for so long, and so many people have been, and the idea that it was even just recognized as something that was disabling was very powerful to see. I'm getting a little emotional," Mazur said.
"It's been very difficult for me over the past year and a half, not only just not feeling like myself, but also having to explain what I feel like now, because often when you look at me, you can't see the symptoms," she said. "I really appreciate the fact that the Biden administration recognized long COVID and its effects so quickly. … My hope is that this sort of raises awareness of what chronic illness looks like, how maybe we're not treating it as well as we could, how we can accommodate it better, not only for long-haulers, but for other people who have been managing and dealing with all these other chronic illnesses for years before this."
The types of accommodations employees can receive are considered case by case, based on the individuals' job duties and their symptoms.
For example, an employee with extreme fatigue might benefit from frequent rest breaks, an ergonomic workstation, flexible scheduling, or telework.
An employee experiencing brain fog might be more productive with a quiet workspace, with noise-canceling or white noise aids, flow charts and checklists, uninterrupted work time, or short breaks.
Employers could also alter the way essential jobs are performed, or remove "marginal tasks" that could be a small part of the job but that might have an impact on an employee's health.
Taryn Mackenzie Williams, assistant U.S. secretary of labor for disability employment policy, said that as millions of people have reported throughout the last year and a half that they are unemployed because of the pandemic, it's significantly important to help long COVID patients and other people with disabilities remain in the workforce.
"We believe strongly that individuals facing long COVID are valued members of our nation's workforce … and we are committed to supporting them so that they can stay in the workforce," she said. "We think it's the right thing to do for workers and families. We think it's the smart thing to do for our economy. And it's also the law because, like other chronic health conditions, people with long COVID may be protected by the ADA. And so we will continue to get that message out to employees and employers as frequently as we can."
The law does not include a list of medical conditions that constitute disabilities. Disability is intentionally defined broadly to ensure that people with chronic medical conditions, such as asthma, diabetes, or mental health conditions, can be protected under the ADA and request accommodations. The ADA defines a disability as something that substantially limits one or more major life activities.
"The symptoms of long COVID — shortness of breath with exertion, extreme fatigue, brain fog, for example — in those cases, some individuals who have those types of limitations may need to request those accommodations under the law," said Tracie DeFreitas, principal consultant and ADA specialist for the Job Accommodation Network.
"Even if long COVID is temporary, the individual might still qualify under the ADA, even though there's not a list of conditions — it's not necessarily that there's a duration that a condition must last in order to be an ADA disability," DeFreitas said. "But someone could qualify if they have temporary limitations related to long COVID, if they're sufficiently severe. Also, it's important to note that even if someone doesn't think of themselves as having an ADA disability, that they might meet the definition of disability under the law. If someone believes they need accommodations, they can certainly leverage the ADA to try to have those changes made in the work environment."
Employers are seeking out information about long COVID to learn more about how they can best serve their employees, she said. Long COVID symptoms can vary from person to person, and they can evolve and change over time. So it's important for employers to be flexible and understanding, she added.
"Understand where they are currently with their symptoms, their limitations, and know that that can change. It could get better. It could get worse, and every day is different. The right accommodations will depend on someone's symptoms, their limitations, the job tasks, and the individual's particular needs," DeFreitas said.
"If there is a change, certainly an individual could let the employer know that there is a change in their symptoms, whether that's an improvement or whether symptoms seem to be affecting the individual in a different way than what was originally discussed, to look at what accommodations might be relevant at that time," she said.
"It's important to recognize that this is still something that's new. We're still learning how it is affecting individuals in the work environment and to be able to work together to come up with solutions, because we want to try to work toward the goal of ensuring that people can continue to work if they are experiencing symptoms related to long COVID."
If an employer denies an accommodation request or decides that an employee doesn't have a disability under the ADA, there are some steps the employee can take, DeFreitas said. Communication is key, she noted.
"If they're working with the employer, we certainly encourage that they try to find out a little bit more about why their accommodation request was denied. Can they offer the employer some additional information about their symptoms, their limitations, or why they need accommodations? Sometimes, there's just a misunderstanding about why an accommodation might enable someone to continue working," DeFreitas said.
"It's really a process about working together, the individual and the employer, to come up with solutions and see what's going to be reasonable, what's feasible, what's plausible, in terms of enabling that person to hopefully continue working with the symptoms and limitations they're experiencing because of long COVID."
If for some reason employees believe they have been discriminated against or not accommodated in the work environment after requesting accommodation, there is recourse, DeFreitas said. The Job Accommodation Network can help individuals who believe their rights have not been granted by an employer.
Sometimes, it's possible to go through an appeal process to find out about alternative accommodations. If the issue still isn't resolved, an employee can seek help from a protection advocacy agency, or file a formal complaint through the Equal Employment Opportunity Commission. That should be the last resort, DeFreitas said.
A person with a disability who is going through the hiring process also has rights under the ADA. There is no duty to disclose the disability or request accommodation during the interview process, however.
"It's important for the individual to interview the employer and learn as much as possible about the job and the tasks involved to understand how their limitations might affect their ability to perform the duties of the job, and then to disclose and request accommodation at the right time," DeFreitas said.
"There's no one time that's perfect for everyone. When someone knows that they will need accommodations related to long COVID, for example, they can certainly go about requesting those accommodations when it makes sense to do so," she said. "Sometimes, that is during hiring; sometimes, it's not. Sometimes, we have to wait until we get into the job and figure out how our limitations might affect our ability to do the job. So there's not one real good time for that disclosure, and there's no particular duty to disclose before an offer of employment has been made."
If anyone is concerned about returning to the workplace because they have an underlying medical condition that puts them at risk of severe illness as a result of being exposed to COVID-19, they might have rights under the ADA, including requesting to continue telework, DeFreitas said.
The Employer Assistance and Resource Network and the Occupational Health and Safety Administration have guidance on safety in the workplace during the pandemic.
The U.S. Department of Education's Office for Civil Rights and Office of Special Education and Rehabilitative Services also offer guidance about schools' and public agencies' responsibilities for the provision of services and reasonable modifications to children and students with long COVID.
Mazur said she wants employers and workers to understand the unpredictability of long COVID, and that if they can minimize that unpredictability, it's best for everyone.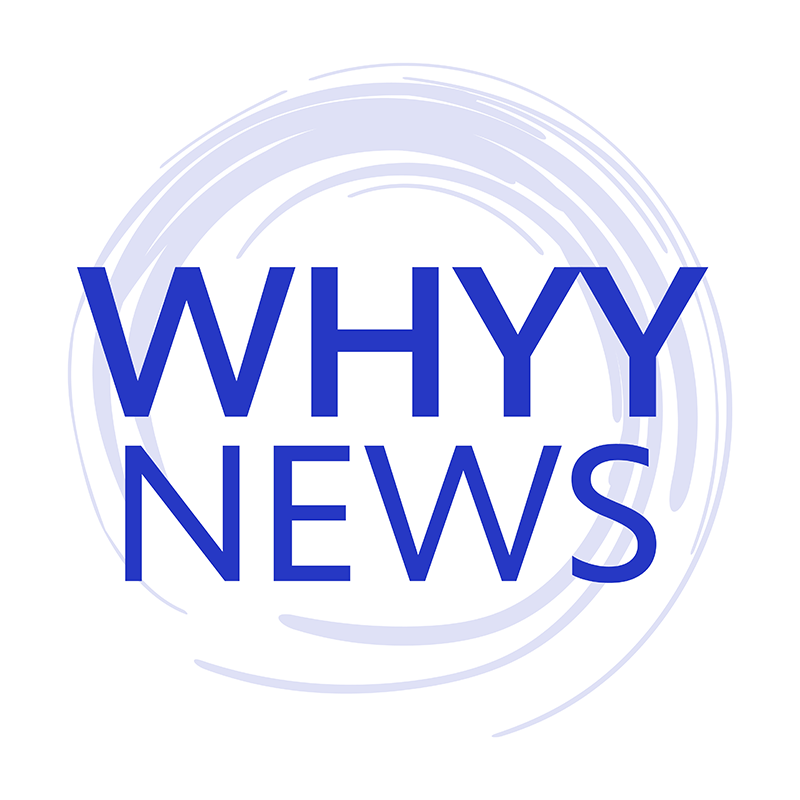 Get daily updates from WHYY News!
WHYY is your source for fact-based, in-depth journalism and information. As a nonprofit organization, we rely on financial support from readers like you. Please give today.