Councilman proposing bill to remove lead contamination in Philly schools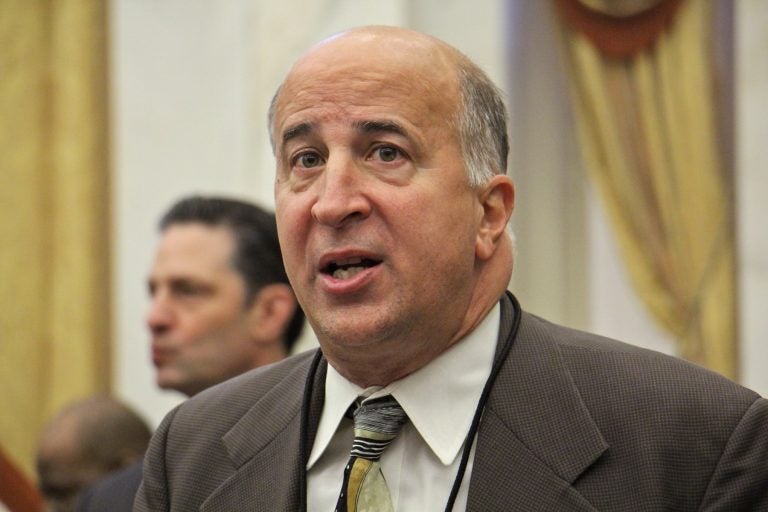 Philadelphia City Councilman Mark Squilla intends to introduce an ordinance Thursday that would set best practices for identifying and removing lead paint within city school buildings.
The legislation also would require school district officials to inform parents and school workers of testing results, when paint will be removed, all protocol used — as well setting a timeline for those steps.
"Kids should not be poisoned in their schools," said Councilwoman Helen Gym, joining Squilla at a news conference Wednesday.
As for funding, Squilla said he wants to tap resources already in place, such as money available from capital borrowing. Saying he's not opposed to increasing the city's funding to the school district, Squilla said he supports Councilman Derek Green's plan for a Philadelphia Parking Authority tax on city ride-hailing companies to raise extra revenue for schools.
"We're not afraid of additional dollars, but we want to make sure there is a process in place," Squilla said.
School District Superintendent William Hite, who said all money borrowed for capital projects has already been allotted, said a mandate to remove lead paint would require additional funding.
"There was opportunity for Council people to propose more funding," Hite added.
If the mayor's proposed budget for budget year 2019 passes, according to Hite, the district would be able to borrow an additional $150 million.
"While we remain thankful for the funding that has been proposed, we have consistently stated additional and sustainable funding is needed to provide our children the classrooms they deserve," he said.
The district is planning extensive work in 46 schools over the summer, focusing on construction, lead paint remediation, and asbestos abatement through a partnership with the Philadelphia Department of Health. Lead stabilization projects will be completed for two elementary schools: George W. Nebinger and Andrew Jackson. That work will begin in July at James Logan and Thomas K. Finletter.
WHYY is your source for fact-based, in-depth journalism and information. As a nonprofit organization, we rely on financial support from readers like you. Please give today.