Council panel passes City Charter change to pave way for Philly school board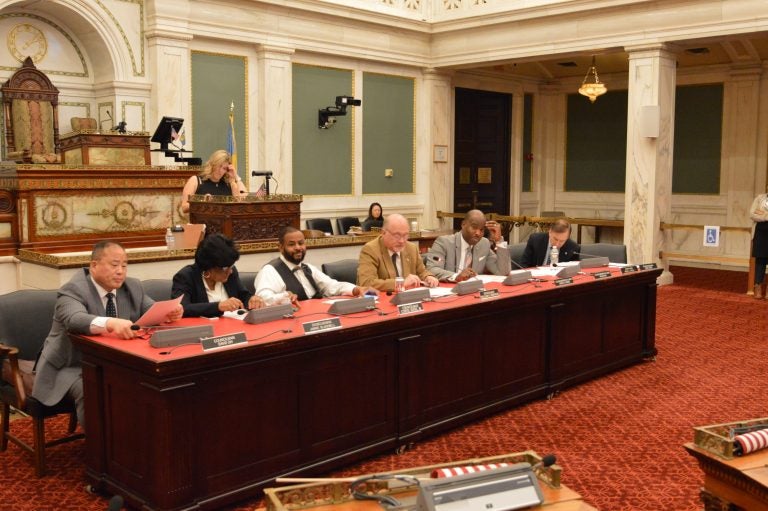 Philadelphia City Council's Law and Government Committee has approved a bill and resolution that move plans for an city-appointed school board another step further.
The two pieces of legislation generate a City Charter change that will go to a vote through a ballot question on selecting the board that will replace the School Reform Commission, which last month voted itself out of existence after 26 years of governing the Philadelphia School District.
The city expects to begin the process next year, said Jane Slusser, Mayor Jim Kenney's chief of staff.
"In early January 2018, the mayor expects to appoint the educational nominating panel," she said. "This body will then have 40 days to submit to the mayor a list of 27 individuals — three for every appointment — from which the mayor will select nine for appointment to the board."
An appointed school board should be only a first step, said the Rev. Gregory Holstein of the group POWER.
"This piece of legislation must lead to an elected school board if we are ever going to be able to have the quality education we need," he told City Council members.
Parent Maurice Jenkins said he would like to see a board that reflects all city schools, including charters.
"I speak for more than 12,000 Mastery Charter School families who not only want their kids safe but want policies and procedures to be fair," Jenkins said. "I live in North Philly, I don't have to look too far to see in our community that things are not fair. Many times, promises are made … and sometimes they are broken."
The charter change would amend the appointment procedure so City Council could confirm the mayor's nominations and appointments to the board.
The School Reform Commission, whose disbanding still must be officially approved by the state, has three members appointed by the governor and two appointed by the mayor.