Council committees recommend industrial use for former Frankford Arsenal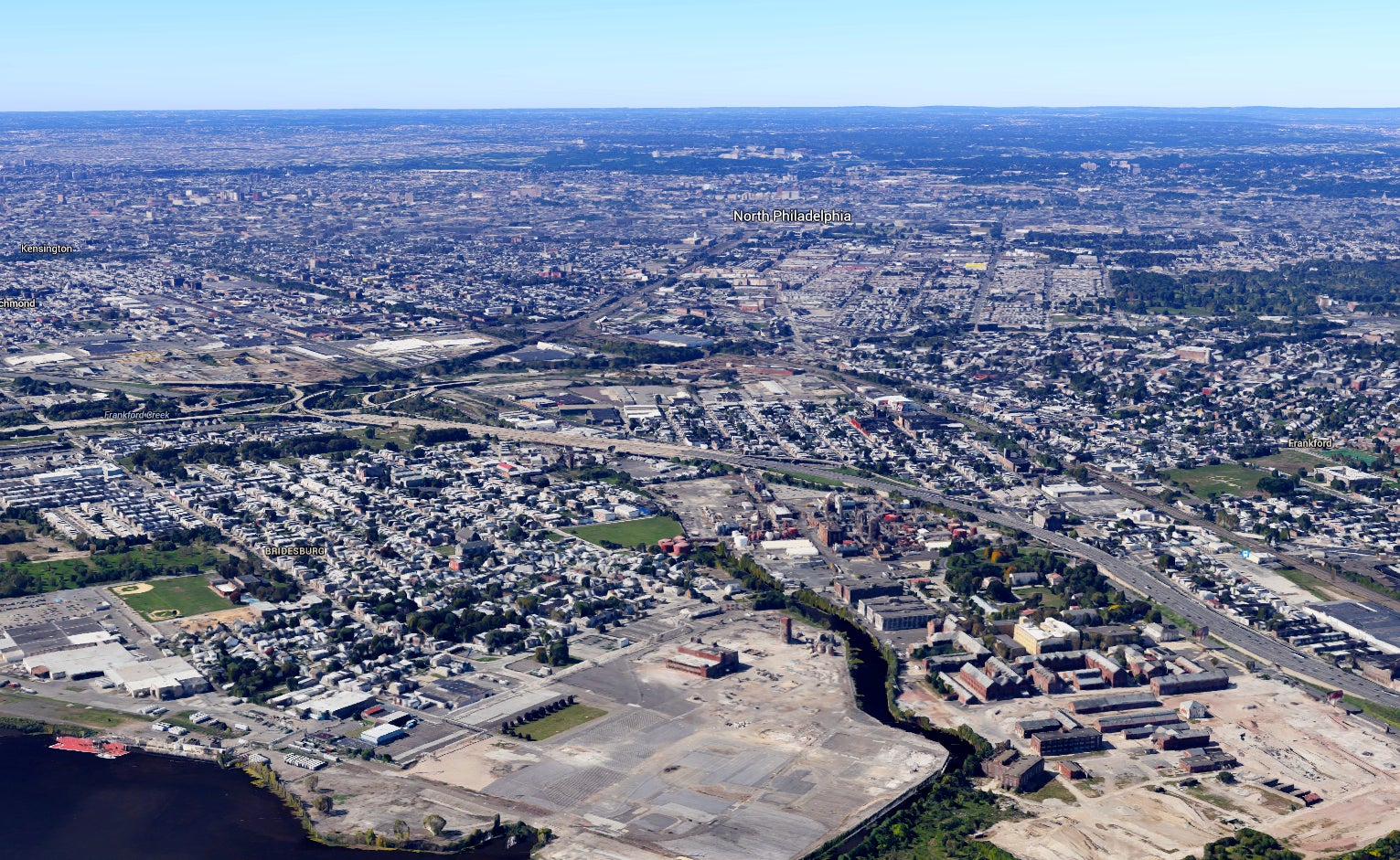 Two City Council committees have recommended approval of a series of bills that would restructure the site of the shuttered Frankford Arsenal on the North Delaware waterfront for industrial use.
Councilman Henon, who sponsored the bills, says the city is hoping to recruit an industrial tenant to occupy the site, but he and other city officials are keeping quiet about who the tenant is.
On Wednesday, the Committee on Rules approved a bill that would rezone a portion of the property from commercial to industrial zoning. Henon held a separate bill that would have advanced a separate proposal for commercial development on the site, indicating that the city is moving forward with the industrial plan.
Earlier this week, the Committee on Public Property and Public Works recommended two other bills that would authorize the city to acquire and swap land near the site.
One bill would authorize the city to acquire up to thirty acres of land on two parcels owned by the Pennsylvania Fish & Boat Commission. The city would then transfer ten of those acres to the Philadelphia Authority for Industrial Development (PAID), which would make the land available to the industrial client.
The other bill would authorize the city to swap a one-acre strip of waterfront land it controls as part of the Kensington & Tacony Trail for a one-acre strip of waterfront land controlled by PAID. The land the city would receive in the swap is located at 3101 Orthodox Street, near the vacant site of the former Philadelphia Coke Company.
After Wednesday's hearing, Henon declined to offer any more specifics about who the city is hoping to bring to the site.
"There's a lot of rumors going around when it comes to development in the City of Philadelphia," Henon said. "Right now, what we're trying to do is encourage and increase our opportunities for industrial land and land preservation in the industrial market. I think we have real opportunities in the renaissance of manufacturing here in the city. I think we have possibilities to attract good businesses that are going to stay here in the City of Philadelphia, and I think whenever I have the chance and the opportunity to preserve and to change some of the zoning classification designations to entice and encourage people to come here I'm going to fully take advantage of it."