Coronavirus update: N.J. releases guidance on school graduations
Are you on the front lines of the coronavirus? Help us report on the pandemic.
New Jersey announced another 1,261 cases of coronavirus on Thursday, bringing the state's total count of positive cases to 157,815.
Another 66 New Jerseyans died from complications of COVID-19. The state has now lost 11,401 to the outbreak.
State releases guidance on school graduations
Gov. Phil Murphy's administration late Wednesday released guidance for how schools across New Jersey can hold modified in-person graduation ceremonies this year, as the state continues to deal with one of the worst COVID-19 outbreaks in the country.
Parents and students across the state had been clamoring for news about commencement ceremonies, hoping they would not have to mark the milestone virtually despite the pandemic. And earlier this week Murphy said outdoor graduations could begin on July 6.
The guidance said schools holding outdoor, in-person commencement ceremonies or drive-through/drive-in graduations should limit staff and check the temperature of guests to prevent those who are sick from attending. Schools must also certify with the Department of Education that their plans comport with state rules.
Officials also encouraged schools holding in-person events to require face coverings, limit attendance, and ensure that social distancing takes place.
Schools planning to hold virtual graduation ceremonies can do so anytime.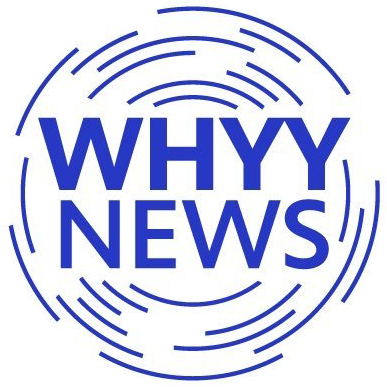 Get daily updates from WHYY News!
Jobless claims drop but 1.1 million still out of work
Some 34,410 New Jerseyans filed for unemployment benefits in the week ending Saturday, meaning 1.16 million residents who lost their jobs or had their hours reduced have now applied for financial assistance since the start of the COVID-19 pandemic.
It was the lowest weekly number of new claims since mid-March, according to the Department of Labor, which said 911,424 people have received benefits during that 10-week period. So that means about 78% of claims have been processed.
"The ferocity in which this emergency took hold has been felt in every single state, and we are not alone in pushing hard against record levels of new claims," Murphy said.
Workers in the casino, retail, food service, restaurant, and airlines industries were among the hardest-hit, the DOL said.
The Murphy administration had been criticized for delays in processing claims and technical glitches that have hampered some jobless residents from obtaining benefits.
Murphy praises extension of National Guard deployment
Murphy praised President Trump's announcement Thursday afternoon that he would extend the deployment of National Guard troops across the country through mid-August.
"That's a big game-changer for us," Murphy said.
Trump's extension of his Title 32 order means the federal government will continue paying for the deployment of National Guard members to places across the country hit hard by the COVID-19 outbreak, such as New Jersey.
"The men and women of the National Guard have been doing a great job fighting the CoronaVirus," Trump tweeted. "This week, I will extend their Title 32 orders through mid-August, so they can continue to help States succeed in their response and recovery efforts."
In New Jersey, National Guard troops have been dispatched to provide assistance at long-term care facilities, oversee FEMA coronavirus testing sites, and set up field hospitals.