Coronavirus update: N.J. overnight indoor dining restrictions take effect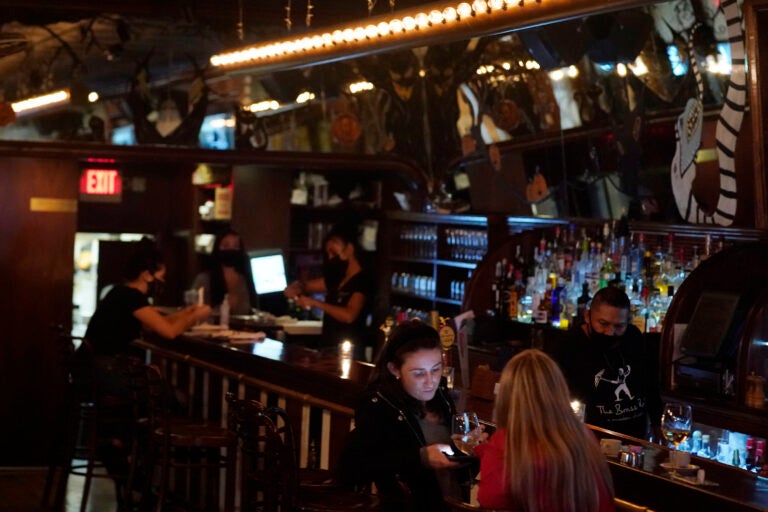 New Jersey reported another 3,517 cases of coronavirus Thursday, for a cumulative total of 266,986 infections since the start of the pandemic.
Another 18 residents died from COVID-19. There have now been 14,694 lab-confirmed fatalities and another 1,801 probable deaths from the disease.
The state reported 1,827 hospitalizations as well as 360 people in intensive-care units, numbers not seen since early June.
There was a 12% positivity rate for coronavirus tests taken Sunday, and the state's rate of transmission stood at 1.3.
Murphy: 'We are still at war'
The Garden State saw another day with more than 3,000 new cases. Since the start of the week it has logged over 10,000 new infections.
State officials said New Jersey was squarely in the midst of its second wave, and Gov. Phil Murphy asked residents to double down on virus mitigation measures such as face coverings and social distancing.
"This is not forever, but we are in the throes of it right now. We are still at war. In fact we're far more at war than we were a month or two ago," he said.
The state limited indoor dining overnight as well as youth sports in an effort to curb the sudden rise in infections.
Murphy also urged residents to skip large family gatherings for Thanksgiving this year.
Feds pick N.J. for new rapid coronavirus test
New Jersey is one of several states chosen by the federal government to begin using a new rapid coronavirus test developed by Cue Health, state officials said.
Murphy said the test could go a long way in helping local health officials identify outbreaks and contain the spread.
"This test has been shown to present results with 99% accuracy in approximately 20 minutes," he added. "I was on with the CEO yesterday and he said it was 19 minutes."
Current rapid coronavirus tests are less accurate than lab tests, which have better rates of detection but take longer to process.
Murphy said officials are working on a distribution plan to get the first new tests to the state's most vulnerable populations, such as long-term care facilities and veterans homes.
Counties, towns can impose stricter restrictions
Under a new order from Murphy, counties and towns seeking to address local coronavirus spikes will be able to order businesses to close early to cut down on large crowds.
The order lets local governments impose restrictions on non-essential businesses after 8 p.m.
Murphy said it was in response to reports that customers at some businesses began to congregate and take fewer precautions as the night wore on.
"We know this is not true everywhere," he said. "So we are empowering local officials — elected officials — to address unique situations where they feel that an operating hours restriction in the evening would help their efforts to stop the spread of Covid."
Murphy added that any local restrictions that went beyond his order and ran counter to state guidelines would be invalid.
Overnight indoor dining ban takes effect
Starting Thursday, a new restriction on indoor dining will take effect as officials try to slow an alarming rise in coronavirus cases over the last few weeks.
Restaurants and bars will have to stop indoor dining between 10 p.m. and 5 a.m. each day.
Murphy said eateries were turning into de facto clubs overnight, and public health experts worried the crowded indoor gatherings could contribute to the increase in new cases. Though state officials have said most of the rise is likely linked to private gatherings of family and friends.
As a concession, the state will allow restaurants to place tables closer than six feet apart as long as there is a barrier between them.
The state is also suspending all interstate sports games and tournaments through the college level.
N.J. among group of states to suspend youth hockey
New Jersey and six other states have entered into a regional agreement to suspend interstate youth hockey tournaments over COVID-19 concerns.
Gov. Phil Murphy and the governors of Maine, Rhode Island, New Hampshire, Vermont, Connecticut, and Massachusetts released a joint statement Thursday.
"As case numbers increase in many states across the country, it is critical that neighboring states coordinate a regional approach to limit further community spread of the virus," the statement read.
Interstate hockey competitions for youth hockey leagues as well as public and private schools will be canceled from Nov. 14 through at least Dec. 31 — and possibly later.
The ban does not affect interstate college or professional sports or the activities of the U.S. national hockey team.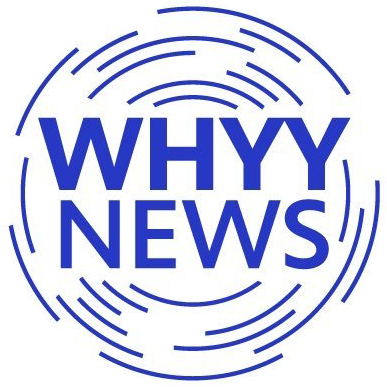 Get daily updates from WHYY News!