Controversial tax breaks for AC casinos pass in N.J. Legislature
The bill would reduce how much AC casinos will pay in lieu of taxes to the local governments and school system next year.
The New Jersey Legislature on Monday approved controversial new tax breaks for Atlantic City casinos.
Billed by supporters as a way to keep casinos afloat during the ongoing COVID-19 pandemic, the legislation revises an existing 2016 law allowing casinos to make payments in lieu of property taxes (or PILOTs). It passed the Senate by a 21-15 vote, with four senators abstaining. The Assembly approved the measure late Monday by a 46-19 vote, with two members abstaining.
Under the original law, casinos make payments in lieu of property taxes to Atlantic City, Atlantic County, and the city's school system. The bill, introduced in June, would reduce an increase in those payments set to take effect in 2022. It would also remove internet gambling and sports betting money — Atlantic City's two fastest-growing revenue streams — from calculations of how much the casinos have to pay. Normal state taxes on those items would remain in place.
Gov. Phil Murphy declined to comment Monday on whether he would sign the bill, but he said "conceptually, to me, that's headed in the right direction."
State Sen. Vince Polistina, who represents Atlantic County, was among the no votes. He said taxpayers aren't being treated fairly in the legislation.
"If the current PILOT legislation that is in place right now is continued, Atlantic County taxpayers would be due a little bit in excess of $22 million," he said. "This legislation, of course, sets the amount due to Atlantic County taxpayers at $17.5 million."
The casinos would still pay more to the city, county, and schools next year even if the bill becomes law; it just reduces the amount of the increase. The casinos collectively expect to pay about $10 million to $15 million more next year. Without it, they say, their payments are due to rise by 50%.
Atlantic County has never been OK with the tax arrangement, suing the state shortly after the deal was enacted. As it stands, the county is ready to take the state to court again, according to radio station WPGG.
Polistina said there needs to be more of a focus on public safety and "cleaning up" Atlantic City.
"Can't do it in a vacuum," he said. "We've got to work together; that city has many needs."
Outgoing Senate President Steve Sweeney, the bill's sole sponsor, said after the vote that the legislation "helps enormously."
Despite the fact that the state recently posted numbers showing casinos and racetracks posted a 52% increase in total gambling revenue, he said "things are getting worse, not better."
"At least that's what it looks like," Sweeney said. He previously stated that as many as four casinos informed him they would close without the tax break and without offering proof. He also did not identify the specific casinos he believes to be at risk.
The proposal is also backed by the head of the main union that represents casino workers.
"Our members and their families have suffered terribly during the pandemic and resulting meltdown in the economy," said Bob McDevitt, president of Unite Here Local 54. "As we exit the pandemic and begin the recovery process, it is essential that Atlantic City's hotel and gaming properties remain stable."
Some advocates are upset that Sweeney's bill to give a bigger tax break to casinos was fast tracked, while a bill that would ban smoking inside the gambling palaces has not been. Sweeney has been cool to the idea, in part, because the Keystone State allows smoking in their casinos.
"Pennsylvania just opened up a casino, Philly Live … They let smoking there," he said, adding that the new casino "complicates" whether to ban it in Atlantic City. On its website, Philly Live says smoking is not allowed inside the casino. But smoking is allowed in some casinos in the commonwealth, according to Play Pennsylvania, which covers gambling in the state. Smoking is not allowed inside competing casinos in Delaware or Maryland.
Sweeney argued that the best solution would be to ban smoking at all casinos "so there wasn't an advantage to anybody." He adds he has to look at the big picture and that he "would like to support it" if the state was on equal footing with competing casinos.
"I got to look at how much am I willing to lose," he said. "When people say you're not going to lose any jobs, that's not being truthful."
The Associated Press contributed reporting.
Editor's note: This story has been updated to reflect that the Assembly also passed the bill, and that Philly Live does not allow smoking inside the casino.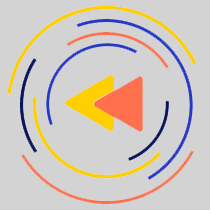 Saturdays just got more interesting.
WHYY is your source for fact-based, in-depth journalism and information. As a nonprofit organization, we rely on financial support from readers like you. Please give today.