Construction begins at Spruce Street Plaza
Between the Penn Museum and the Hospital of the University of Pennsylvania is Lot 8: an unremarkable wedge shaped parking lot between 33rd and 34th Streets at Spruce Street, probably best recognized for its food carts than anything else. But now, Penn is reclaiming this no-man's-land triangle as Spruce Street Plaza.
Last week construction fencing went up and the large perimeter trees along Spruce Street were cut down to make way for the new public plaza that become a more attractive gateway to Penn's medical campus. The site design, by landscape architecture firm Matthews Nielsen Landscape Architects, features a large central lawn, pathways made of permeable pavers, ornamental and shade trees. The plaza will get new benches and lighting as well as a mid-block crossing at the southern end to help create a safer way for pedestrians to navigate the area where 33rd and 34th merge.
The project is expected to cost $2.5 million and be completed this winter.
Scroll down for renderings and a site plan of what's to come: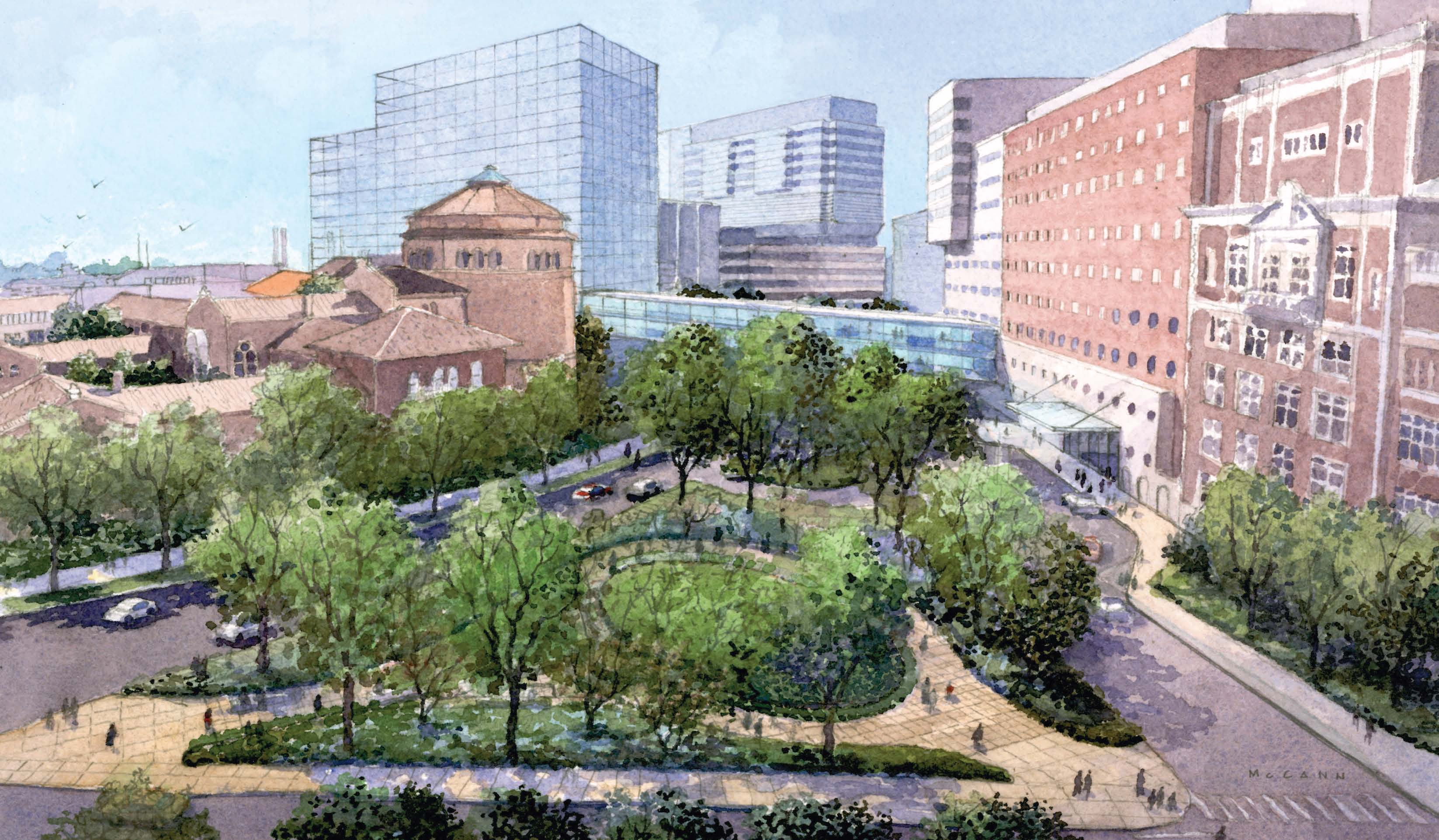 If you're wondering what happened to the food carts that used to camp out there, fret not. They're outside the entrance to Franklin Field in what Penn Connects 2.0 refers to as a "fresh air food plaza."