Coming soon to a building near you: an energy upgrade your wallet and the planet will like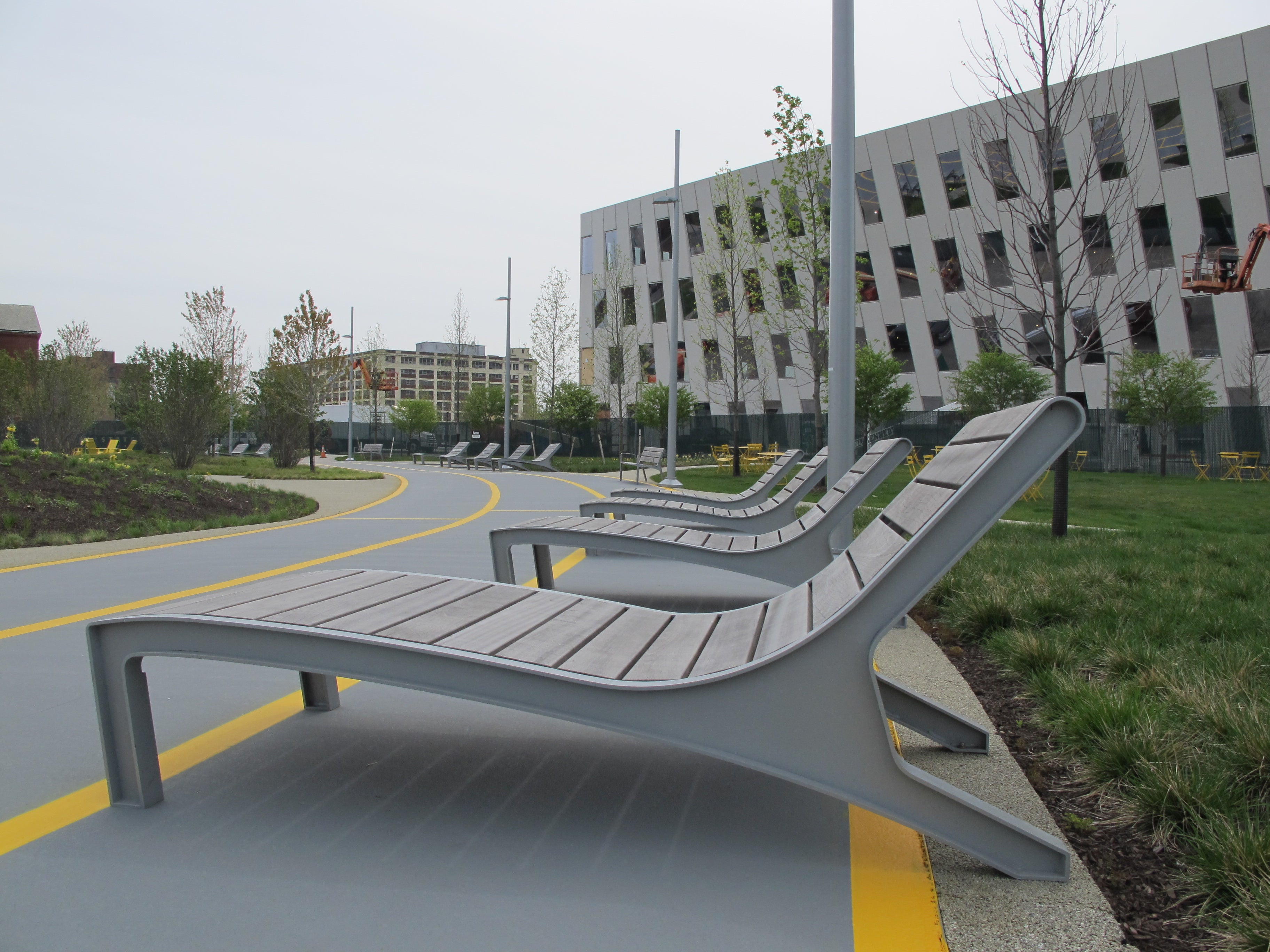 Philadelphia's building code is set to receive an update expected to reduce energy bills and shrink the city's carbon footprint.
On Thursday, the Council's Licenses & Inspections committee gave the green light on a bill that if passed will mandate that the owners of commercial buildings comply with 2018 energy efficiency building standards set by the International Code Council, an industry group that establishes best practices for governments worldwide.
Introduced by Councilman Bobby Henon, the eco-minded reform would affect multi-family residences four stories or larger, as well as other buildings used for commercial uses such as offices, retail and manufacturing.
"This is one of the most cost-effective ways for us to meet energy efficiency goals," said Christine Knapp, director of the city's Office of Sustainability, after the hearing. "We have a big task to retrofit existing buildings to be more efficient, but we should at least be making sure that new buildings that are built, are built as energy efficient as possible. There's also safety upgrades and comfort upgrades along with these changes, so it's really a win-win."
For city residents, the regulatory update would be felt most acutely in the wallet. Alon Abramson, program manager with Philadelphia Energy Authority, estimated that families living in apartment buildings built according to the new code will spend 30 percent less on their utility bills — significant savings, especially for low-income families who spend upwards of 23 percent of their salary on bills, he said.
"Families facing high utility bills and limited incomes are living in a state of energy insecurity where they are forced to choose between keeping their homes adequately heated in the winter and cooled in the summer or paying for basic necessities like food, rent, and medicine," Abramson said.
As Knapp often reminds people, buildings generate more than 60 percent of carbon emissions citywide. According to city officials, the U.S. Department of Energy and the Pennsylvania Department of Environmental Protection, adopting up-to-date building energy codes is single most cost-effective and expeditious means of reducing energy-related emissions, and therefore key for achieving Mayor Jim Kenney's goal of reducing carbon emissions 80 percent by 2050.
Green building advocates admit that the code change will increase construction costs. But keeping existing standards, they say, just passes the expenses off into higher utility bills and healthcare costs related to mold caused by inadequate ventilation and other problems with insulation and ductwork.
"A better house is going to have a higher cost," said Jon Jensen, sustainability director for MaGrann Associates. "But very similarly, when we talk about cars, we're not saying that car makers should get rid of anti-lock brakes and airbags because that would make a cheaper car and more people could get to work."
The bill passed out of committee unanimously. Without any visible opposition, Councilwoman María Quiñones-Sánchez said that it "is in line to pass in two weeks." If she is right and the legislation proceeds as expected, the new code will become law in October.
Henon, who has been fighting for the adoption of new building codes since 2016, said that the change will mean that finally the city would be able to act on its words regarding sustainability goals.
As the building code now stands, developers and contractors can completely ignore nine years of energy conservation advances in materials and techniques. That's because the city has been stuck with 2009 building codes adopted by Pennsylvania in 2010.
Building with 2009 codes means that owners spend at least 30 percent more in energy bills than what they would with the newest code, according to the U.S. DOE.
"We have developers, owners… everybody advertising the face that we try to promote as a sustainable city, but we don't have the enforcement power because we are not allowed [by the state legislature]," Hennon said. "It's a one-time shot until the state legislature authorizes us again to enact codes on ourselves."
Philadelphia was granted the unique opportunity to jump three codes ahead — from 2009 to 2018, skipping 2015 — by the Pennsylvania State Legislature. But to take advantage of it, the city must approve the bill before the summer recess.
"This is a great opportunity for Philadelphia to get it right, and to really demonstrate a commitment — not only to cost savings and comfort of its citizens — but also towards the climate goals that we've committed to regionally," said Katie Bartolotta, policy and program manager for Green Building United.
Building codes set the minimum construction standards to protect the health, safety, and welfare of those constructing, occupying, and managing buildings. Michael Fink, the chief code official for the city's Department of Licenses and Inspections, described the move to the 2018 code as a leap to "state-of-the-art technology, materials, research, construction practices and risk mitigation."
Some provisions govern ventilation for indoor air quality and prevention of mold, while others deal with issues related to insulation and overall system efficiency.
"There are a number of aspects of good quality construction that are difficult to see visually. Some of those are air infiltration, duct leakage, and ventilation fan effectiveness," said Jenson.
Right now, Philly builders are not testing the efficiency of ductwork and other systems because the 2009 code doesn't require those tests, Jensen said. As a result, homeowners don't know if their homes are ventilated adequately. "The normal homeowner is not going to be able to detect it until there's mold in the bathroom," he said. "Or you might not understand why you're having more allergies in your new home."
During Thursday's hearing, Fink said approving the bill would resolve the "perpetuate confusion in the construction industry." Currently, he said, L&I has to enforce provisions from three different codes, which burdens inspections and slows down construction.
Fink added that successfully implementing the bill would send a message to the Pennsylvania General Assembly that Philadelphia can function under a different set of codes and "control our own destiny," without having to enforce the same codes that the rest of the state.
"It is extremely important that we act quickly to adopt the new codes and inform the construction and development communities," Fink told councilmembers.
Supporters of the bill who came to City Hall to testify on its behalf ran the gamut from engineers, architects and developers to trade associations representing the energy efficiency industry; environmentalists; and electronics product manufacturers such as the Pennsylvania-based company whose founder invented the first solid state light dimmer.
Even a 6th-grade student, Jack Peter McDonald, went to the stand. The middle schooler shared testimony with his father Tim McDonald, president and CEO of Onion Flats, a firm who develops sustainable buildings. In his presentation, the younger McDonald flawlessly read a complex text about the benefits of highly efficient passive house building standards and spoke about an affordable housing project that provided 900 units of passive housing in the state. "Pennsylvania is already doing it, this is why we need to pass these codes," he said.
Correction: A statement made by Jon Jenson was wrongly attributed to Katie Bartolotta in the original article. The attribution has been corrected.
WHYY is your source for fact-based, in-depth journalism and information. As a nonprofit organization, we rely on financial support from readers like you. Please give today.