Gunman suspected of killing three, wounding three others caught in Delaware
After a multistate manhunt, police have captured the 37-year-old man suspected of shooting five former co-workers in Maryland and then a sixth person in Wilmington, Delaware, Wednesday. He was found near Newark, Delaware thanks to a tip from the public.
37-year-old Radee Prince was arraigned Thursday morning in Wilmington. He's been charged with attempted murder in Delaware. His bail was set at $2.1 million.
Wilmington Police Chief Robert Tracy said while police had been using all their technical tools to find the suspect's car, it was a tip from a passerby in Glasgow, Delaware that resulted in the arrest of 37-year-old Radee Prince of Wilmington.
"We have technology today with red light cameras and EZPass and all these things that, that vehicle wasn't showing up anywhere until we got a tip at 5:35 from someone that recognized the vehicle and gave us a call on our tipline," Tracy said.
The car was located near Glasgow High School on Rt. 896, not far from I-95 near Newark. Police flooded the area and ATF agents spotted Prince on Thanksgiving Way behind the Four Seasons shopping center. Prince started running when he saw the agents, tossing a gun away as he ran, Tracy said. Despite the violence he's accused of committing earlier in the day, Prince didn't shoot at or injure the officers during the arrest.
"I'm very happy with the way this ended," Tracy said. "I talked about a person who is capable of shooting six people- three are dead right now- who actually still had a gun on him, when a confrontation coming up with police officers making an arrest. And we're very lucky that it came to the conclusion that it did."
Three of the Maryland victims have died; the others are in critical condition. The Wilmington victim is in stable condition.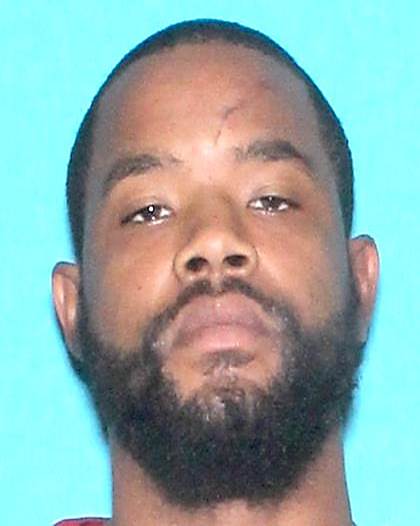 Tracy said Prince was not shooting victims at random.
"Every one of the victims that this individual shot, the victims and the offender knew each other, so these were targeted shootings," Tracey said. "This wasn't a random act of violence where a person went out indiscriminately and was shooting people up."
The shootings caused school districts in northern Delaware to go on lockdown and cancel afternoon activities.
Prince has been arrested in Delaware 42 times and has 15 felony convictions, Tracy said.
Prince is no stranger to police in Delaware and Maryland.
A 2003 case in Delaware led to his guilty plea to 15 counts of third-degree burglary, all non-violent felonies, records show. He also violated his probation several times on that conviction, published reports show.
The Baltimore Sun detailed two recent run-ins with authorities in Maryland.
One occurred in February when he was working at a Harford County granite and marble shop – a different business than the one where he shot five people Wednesday.
In that earlier incident Prince allegedly punched a co-worker in the face and was fired, only to return several time and threaten others. One co-worker sought a protection order but a Harford County judge denied the request, the newspaper reported.
In March 2015, police in Cecil County stopped him for driving with his front headlight out and he became "extremely loud and aggressive,'' the newspaper reported, citing court records. Officers searched his vehicle and found a black pistol. But the firearms violations were dropped by Cecil County prosecutors, the newspaper reported.
Tracy was asked late Wednesday if he thought Prince should have still been allowed to walk the streets with that kind of history of crime. "I sometimes ask that question myself," Tracy said. "We've got to find a way if someone is going to be violent in the community … we got to find a way to keep them behind bars so they can't go out and re-offend." He said it's a question that should be asked of other entities of the criminal justice system.
Police in Delaware, Maryland, Pennsylvania and New Jersey, as well as the FBI and U.S. Marshals joined in the daylong search.
They tracked down Prince's co-workers, past addresses, girlfriends, family members, and associates from past arrests.
The shooting started Wednesday morning at the Emmorton Business Park in Edgewood, Maryland. Prince shot five of his co-workers at Advance Granite Solutions, police said, killing three of them. The business park is just south of the Interstate 95 interchange with Route 24.
After the shooting in Maryland, Prince traveled north to Wilmington where he allegedly shot another associate at 28th and Northeast Boulevard. That victim was shot in the head and body, but Tracy said he's expected to survive. The Wilmington victim immediately identified Prince as the shooter to police.