City property assessors conducting home visits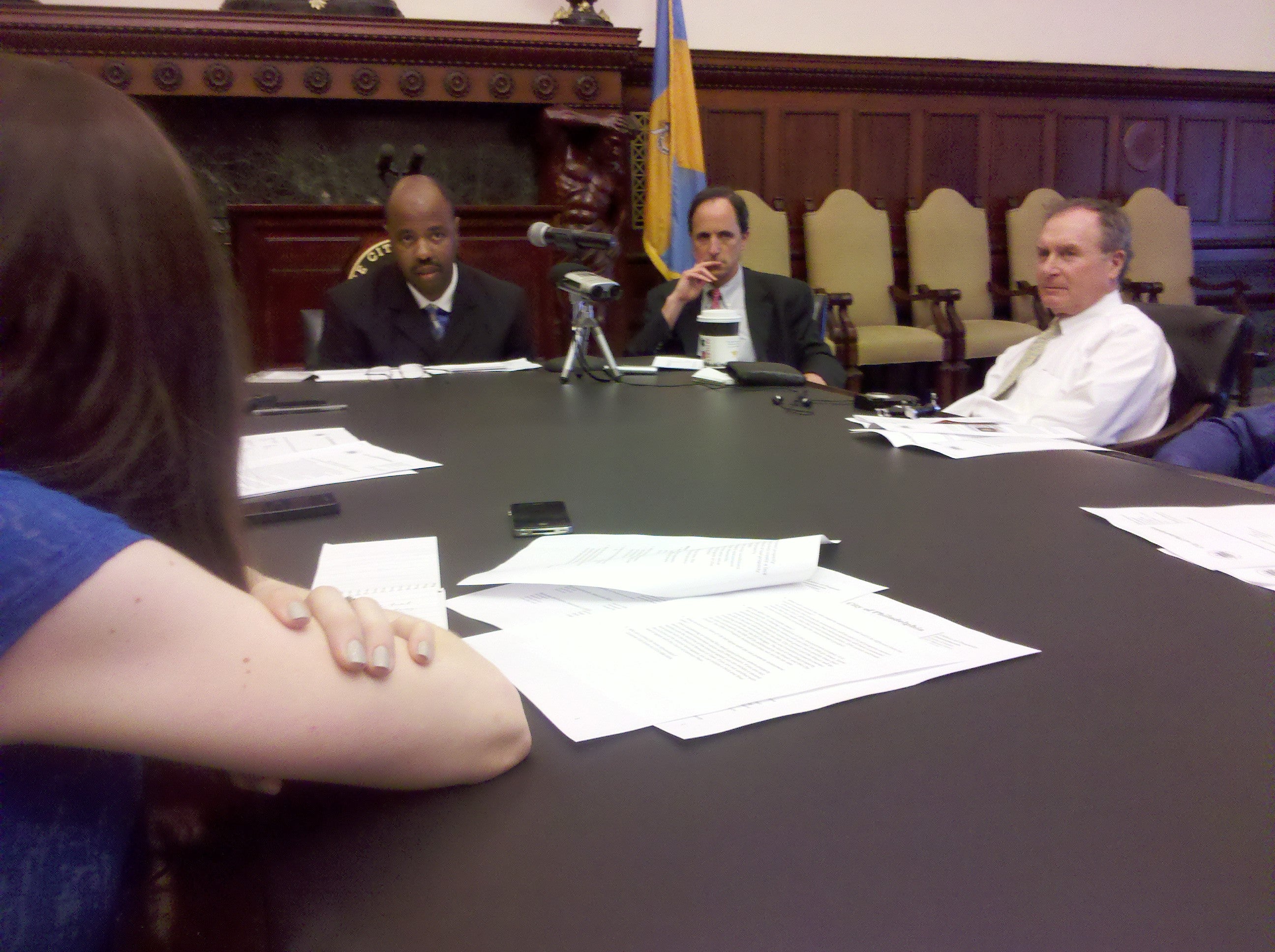 Philadelphia property assessors want to get to know you better ― or at least understand what your house has to offer.
Assessors have begun fanning out across the city to conduct visual inspections of residential properties, according to chief assessment officer Richie McKeithen. And that includes getting a look inside people's homes.
McKeithen, at a press conference called to give an update about the city's property reassessment efforts, said Philadelphia is trying to capture differences among properties in the same neighborhood ― that is, figuring out which houses have had additions put on, or which have finished basements ― and that involves asking residents what's inside.
Assessors have been interviewing homeowners about their properties for the past several weeks and leaving door hangers for people who aren't home.
These visits are part of a larger effort by the Nutter administration to create an accurate set of real estate assessments. The current assessments are considered unreliable and have been the subject of both an Inquirer series and a federal lawsuit. Assessments have been frozen for two years while the new system is being put in place.
McKeithen said the city should be able to meet its goal of implementing the new assessments by the fall of next year and said that visual inspections are standard procedure in other municipalities when reassessments are conducted.
Between 2,000 and 2,500 home visits have been conducted so far of the city's 423,000 single-family residential properties, mainly focused on neighborhoods, like Chestnut Hill and Mount Airy, where houses are dissimilar to one another.
Not every property needs a home visit, McKeithen explained, adding that rowhouse neighborhoods with "cookie-cutter" neighborhoods will need fewer visits, though "it's always ideal to get access to as many as possible."
The number of assessors is also slated to increase, from the current 50 residential assessors to a hoped for 106.
The use of site visits and home interviews marks a departure from the Actual Value Initiative, a plan put in place by the Board of Revision of Taxes. That body, which used to handle assessments before a city charter amendment created an Office of Property Assessments controlled by the mayor, relied on modeling and mapping approaches to determining fair assessments.
Given the poor data the city has been working with "we are literally starting from scratch," McKeithen said. Many entries in the city's current property database are inaccurate, sometimes listing parcels with houses on them as vacant land and vice versa.
In addition to site visits, McKeithen said his staff is also looking through city databases for construction permits and other data ― and he admitted that Philadelphians aren't required to provide information to the city.
"We don't have the ability to see inside someone's house" if they're not telling the truth or refuse entry, he said, adding that so far residents have been cooperative.
McKeithen also announced that the OPA would be instituting an informal appeals process residents can take advantage of before taking complaints about their assessments to the BRT. That process will allow residents to give the city updated information about their properties in an attempt to revise the assessment. He added that this type of informal appeal is common in other jurisdictions and that " I want to operate like most assessment offices in the world."
Assessments of the city's commercial and industrial properties are slated to begin once the residential inspections have kicked into full gear.
Some neighborhoods will see their property taxes increase substantially when this process is completed. City Finance Director Rob Dubow said that discussions had just begun with City Council to figure out what to do about that.
Dubow and McKeithen also said the city has begun discussions with the Pennsylvania Tax Equalization Board, an obscure state agency whose recent finding that the city's property tax assessments were inaccurate could potentially cost the city millions of dollars through appeals by property owners.
McKeithen said the city and board were comparing data on property taxes and that the process would take several more weeks.
Still, the board's findings mean that "it's necessary that we do a reassessment" to protect city revenues, he said.
Contact the reporter at acampisi@planphilly.com