City Council unanimously approves call for hearings on racial disparities in Philly mortgage market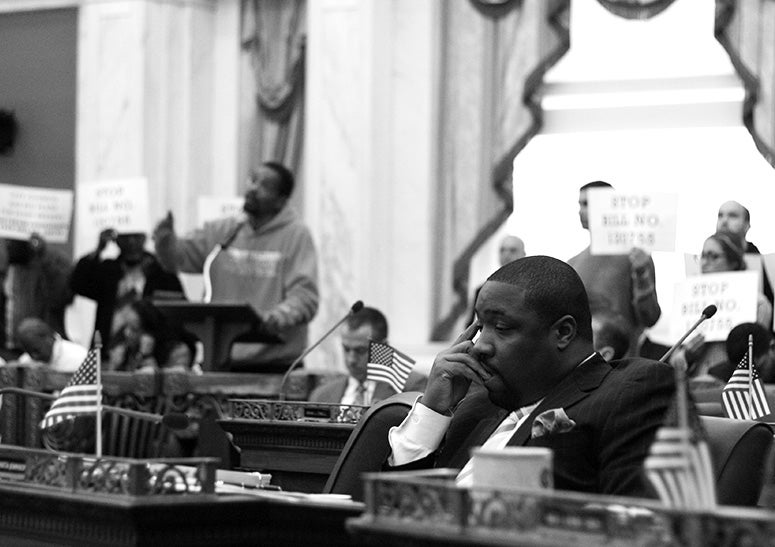 City government must do more to fight segregation in Philadelphia's neighborhood, Councilman Kenyatta Johnson implored his colleagues on Thursday.
"There is a myth that the civil rights movement has relegated racial segregation to the darker days of American history," Johnson said at a City Council meeting. "But here we are on the 50th anniversary of the Fair Housing Act, and deep segregation is alive and kicking."
Johnson is a polarizing figure in his gentrifying Point Breeze neighborhood, but at City Hall on Thursday, his words resonated. The council unanimously approved his resolution calling for hearing on on racial disparities in the Philadelphia home loan market. The hearing is planned for March.
The call for a hearing follows an investigation from the public radio program Reveal on nationwide racial disparities in home loans copublished by
WHYY
on Thursday, with additional reporting by
PlanPhilly
. Reveal is produced by the Center for Investigative Reporting.
Reporters found that banks were largely making loans to white people in Johnson's fast-changing neighborhood—not incumbent African-American residents. The councilman noted that between 2012 and 2016, white applicants in the neighborhood had an 84 percent success rate, while black residents had a 37 percent success rate. Nontheless, many of the banks making the loans scored well on a federal ranking of patterns of lending in low-income neighborhoods. The
Community Reinvestment Act (CRA)
requires that banks make a certain percentage of loans annually in areas that were historically victimized by racist redlining and segregationist policies.
Following the meeting, Johnson offered a few specific policy ideas to address these issues.
"To begin with, I want to know what banks the city of Philadelphia is doing business with and what is their record on home loans," said Johnson. "I want to see their track record and see if their process is just and fair… even at a minimum, there should be at least a report card that would score banks in this particular area."
Johnson said he also wants to better educate consumers in Philadelphia so they can hold banks accountable.
The CEO of Fair Housing Rights Center, Angela McIver, said that she thinks Johnson's ideas could be the start of a good policy debate.
"It is important to ensure council members and the public have a better idea about what CRA requirements entail," said McIver. "If you don't know there are requirements then, for example, you don't know that you can weigh in on what regulators can find out about a bank. People don't know they can write a letter if they have a complaint about a banks decision that goes into a bank's file, which will be reviewed by a federal regulator."
McIver suggested other reforms as well, including community benefits agreements with banks that do business with the City of Philadelphia and other public entities. And she agrees that a report card would be a good way to figure out if there are any banks that the city should cut off from government contracts. The city has previously acted against institutions it believes have violated the Fair Housing Act, suing Wells Fargo in 2017.