Canadian member of extremist group with Delaware ties who talked about fomenting 'civil war' pleads guilty to firearms charges
A member of a white supremacist group who videotaped himself at his Delaware home in 2019 advocating for killing people, poisoning water supplies, and derailing trains, pleaded guilty Thursday to firearms and related charges in federal court.
Patrik Jordan Mathews, 29, is a former Canadian Armed Forces reservist who belonged to "The Base,'' which federal authorities describe as a "racially motivated violent extremist" group. 
He faces up to 50 years behind bars at his sentencing in October.
Mathews admitted in court to two counts of being an alien in possession of a firearm and ammunition, transporting a firearm and ammunition in interstate commerce with intent to commit a felony offense, and obstruction of justice. The crimes occurred in Delaware and Maryland, but court papers say Mathews and other members also trained as a camp base in Georgia.
Another member of The Base, William Garfield Bilbrough IV, age 21, of Denton, Maryland, previously pleaded guilty to conspiring to transport, and transporting Mathews, after he had fled from his home in Canada when his membership in the extremist group was revealed by a newspaper in Winnipeg.
An alleged co-conspirator, Brian Mark Lemley Jr., 35, who lived in Newark and Elkton, Maryland, has also been charged in the case, but details were not immediately available Wednesday.
The obstruction charge stemmed from Mathews' actions during a January 2020 raid by federal agents on the Newark-area apartment where he and an unnamed co-conspirator had lived for about two months. When agents arrived to arrest them, Mathews smashed his cell phones and dumped the pieces into the toilet to impede the investigation. 
The crime "was fully captured on video and audio surveillance equipment installed in the Delaware residence, pursuant to a federal court order,'' said Kimberlynn Reeves, spokeswoman for U.S. Attorney's Office in Delaware, citing court filings in the case.
That December, Mathews began constructing a rifle out of various weapon parts and watched a video on his phone that provided directions on constructing the rifle, Reeves said. He and the co-conspirator also discussed the rifle and parts that needed to be obtained to finish constructing the rifle.
Days before the raid, Mathews traveled to a public gun range in Maryland with the rifle and was observed and photographed by agents as he fired the weapon, Reeves said.
The hidden camera planted by federal authorities also captured Mathews and other members of The Base expressing hope that violence at an upcoming gun rights rally could start a civil war. 
Mathews specifically talked about the Virginia rally as a "boundless" opportunity. "And the thing is you've got tons of guys who … should be radicalized enough to know that all you gotta do is start making things go wrong, and if Virginia can spiral out, to [expletive] full blown civil war," Mathews said, according to court papers.
'No place in our country for racially motivated extremist groups'
The prosecution of Matthews and other co-defendants is part of the U.S. Department of Justice's mission of "preserving our nation's security against domestic terrorist threats," said Jonathan F. Lenzner, acting U.S. Attorney for Maryland, where Mathews pleaded guilty in U.S. District Court.
Mathews and other members of The Base "were assembling firearms and collecting thousands of rounds of ammunition with the intent to engage in serious criminal conduct,'' Lenzner said. "There is simply no place in our country for racially motivated extremist groups that engage in violence."
David Weiss, U.S. Attorney for Delaware, said that membership in a "violent extremist group" steeped in hatred and bigotry, while "despicable, is not a crime. But when extremists like Mathews take action in furtherance of their twisted agenda and commit firearms offenses, obstruct justice, and illegally transport aliens — law enforcement will respond swiftly and decisively."
Reeves said that that since 2018, "The Base has built a coalition of white supremacist members within the United States and abroad through, among other things, online chat rooms, in-person meetings, propaganda, and military-style training."
After learning in August 2019 that Mathews had crossed the border into the United States, Bilbrough and an unidentified co-conspirator traveled from Maryland to southern Michigan to pick him up, Reeves said. They took him first to Bilbrough's home in Easton, then to the Chincoteague, Virginia area.
That September, Mathews was taken to Rome, Georgia, where he stayed for nearly two months at a training camp for The Base. He then rented the apartment in Delaware until his arrest.
This story contains information from The Associated Press.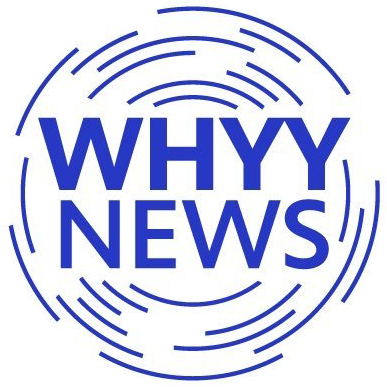 Get daily updates from WHYY News!