Camden County College partners with Rutgers to offer efficient, affordable degree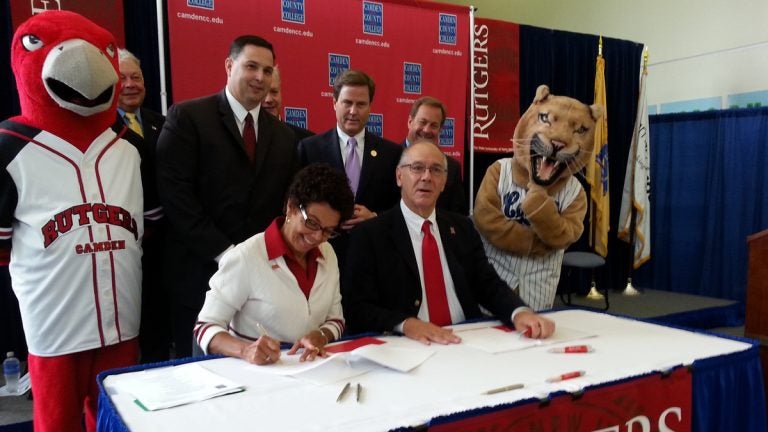 A new relationship is expected to help more students get a post-secondary education in New Jersey as Camden County College partners with Rutgers University.
Being able to transfer all credits to the four year institution seamlessly will make it easier for students to achieve their degrees, said Rutgers Camden Chancellor Phoebe Haddon.
"It's an opportunity for us to provide better access to students in South Jersey," she said Monday during a ceremony to sign an agreement authorizing the new collaboration. "This allows for a smooth transition. If the students are qualified, there is an unconditional acceptance so they can move into a four year degree."
What it comes down to, said Camden Country Freeholder Director Lou Cappelli, is an easier way to pay for college.
"It will allow students to obtain a quality education at an affordable price and it will help keep students here in the Camden County region," he said at the ceremony. "That's extremely important. In today's day and age, when it costs so much to attend a private college , we offer an outstanding alternative that will provide more access to education."
Under the new deal, the cost of the four-year degree will be about the same as costs for a year at a private institution, Cappelli said.