Call for blood donors reaches Delaware after Texas disaster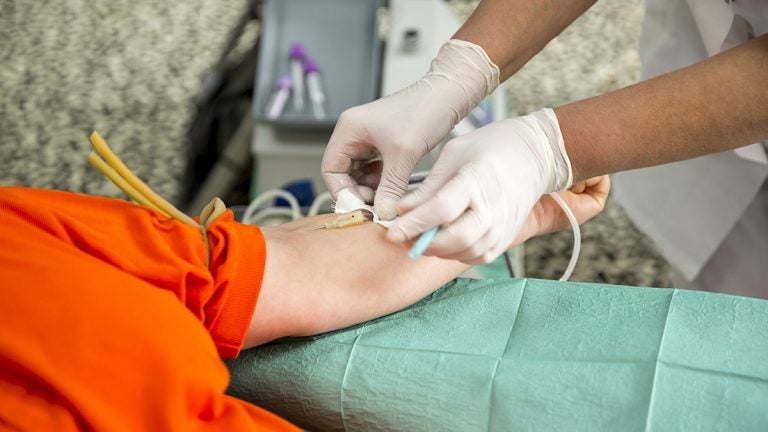 The Blood Bank of Delmarva is calling on Delaware residents to help as the need for blood increases in the wake of Hurricane Harvey in Texas.
Officials are trying to collect more than 2,000 units of blood from donors. The storm has had a significant impact on blood collection and patients in Texas. All blood types — O-positive, O-negative, A-negative and B-negative — are needed. Platelet donors are being asked to give blood as well.
"The need for blood does not take a holiday despite the tragic situation in Texas, so blood collection efforts must continue to ensure patients receive the life-saving blood and blood products they need to survive," said the Blood Bank's Karesa Fleary.
While the need for blood remains critical, the demand for various blood types varies. According to Fleary, O-positive followed by O-negative and platelets are in high demand right now. However, shelf life for platelets is very short, only up to five days. Red blood cells are known to last about 42 days, and plasma can sit on the shelves for up to one year.
Officials also added that there's no deadline to become a blood donor to help Texas.
"The Blood Bank is committed to helping our fellow blood banks in Texas until they can resume their operations," Fleary said.
In the meantime, people are asked to call 1-888-8-BLOOD-8 or visit the blood bank online to make an appointment.