Buy your next yacht in New Jersey, get a healthy tax break on your purchase?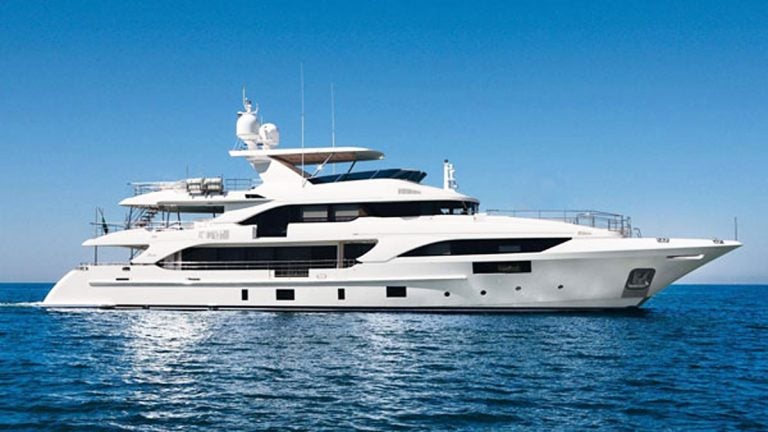 New York politicians raised eyebrows earlier this year when they passed a new state budget that provided a tax break to those wealthy enough to buy a yacht. As New Jersey lawmakers continue to evaluate Gov. Chris Christie's proposed budget, some now want to do the same.
Sen. Jeff Van Drew (D-Cape May) hasproposed legislation that would cap the amount of sales and use tax that can be levied on a noncommercial boat in New Jersey at $20,000. The change, he said, is needed to keep pace with states like Florida and now New York that provide similar incentives.
And though it may seem odd to offer such a break at a time when New Jersey is having trouble funding its public-employee pension system and commuters are facing New Jersey Transit fare hikes, Van Drew said the policy change is crucial for the state's boating industry, which has struggled in recent years with a recession and the effects of superstorm Sandy.
"This is not an effort to give millionaires a break, make no mistake about it," Van Drew said.
But critics of the proposal, which is being cosponsored by Sen. Jim Whelan (D-Atlantic), say the incentive will not have a measurable impact on New Jersey's economy. They want to see more focus on investment in transportation and schools instead.
So far, no official fiscal impact study has been conducted by legislative analysts in New Jersey.
Right now, New Jersey generally levies a 7 percent sales tax on noncommercial boats purchased here, and there is no cap on the amount of taxes that can be paid on a single boat purchase. The measure Van Drew and Whelan are proposing would cap the total amount of sales taxes paid on a noncommercial boat purchase at $20,000. For some context, if the cap were passed it would provide a roughly $1,000 break to someone buying a boat worth $300,000, and a $22,000 break to someone buying a boat worth twice as much.
But Van Drew said the sales-tax cap is really about helping the state's boating and marina industries, two big components of New Jersey's broader shore and tourism economy.
A study conducted in 2008 by the Marine Trades Association of New Jersey found that more than $2 billion annually is spent in the state on recreational boating. So the goal of the bill is not just to entice people to buy their boats here, but also to keep their boats here and to use them in New Jersey, Van Drew said. "We have competition all around us," he said. "It is all interconnected." Part of that competition is coming from New York, which recently changed its sales-tax policy to offer incentives to anyone buying a boat worth more than $230,000. Though critics in New York questioned the wisdom of such a tax break, it was billed by supporters as a way to keep pace with Florida, which has an $18,000 sales-tax cap in place on boat purchases.
Despite the controversy, the New York credit made it into the final version of the $150 billion state budget that Gov. Andrew Cuomo signed into law on April 1.
In New Jersey, lawmakers are in the final weeks of reviewing the $33.8 billion budget that Christie has proposed for the fiscal year that begins July 1. Democrats who control the Legislature are expected to put forward their own budget proposal later this month, and it's unclear right now whether the sales-tax limit on boat purchases will be incorporated into their version. A spokesman for Christie, meanwhile, said he would reserve comment until a final draft of the legislation reaches the governor's desk.
Van Drew, a member of the Senate Budget and Appropriations Committee, conceded his bill would take sales-tax revenue out of the budget, but he also argued the state would likely capture more money from boat sales and other economic activity tied to the marina industry that now is lost to states like New York and Florida.
"How much more will we lose if we aren't competitive?," Van Drew asked.
But Gordon MacInnes, president of New Jersey Policy Perspective, a liberal-leaning think tank based in Trenton, said now is not the time for the state to consider such a policy change. Christie's proposed budget won't fully fund the state's school-aid commitment, and the governor and lawmakers have yet to agree on a steady source of revenue to sustain spending on transportation infrastructure beyond June 30, 2016.
"This is just another tax break for the wealthy when we're already struggling to improve our schools, build a better transportation network, and ensure more New Jerseyans have a fair shot at the middle class," MacInnes said. "Unlike these critical investments, the yacht sales-tax break won't help average people or the state's economy."
___________________________________________________
NJ Spotlight, an independent online news service on issues critical to New Jersey, makes its in-depth reporting available to NewsWorks.