Brandywine Valley SPCA wins bid for rescue and rehab facility
The Brandywine Valley SPCA was the winning bidder at an auction for a huge, vacant facility in southern Delaware.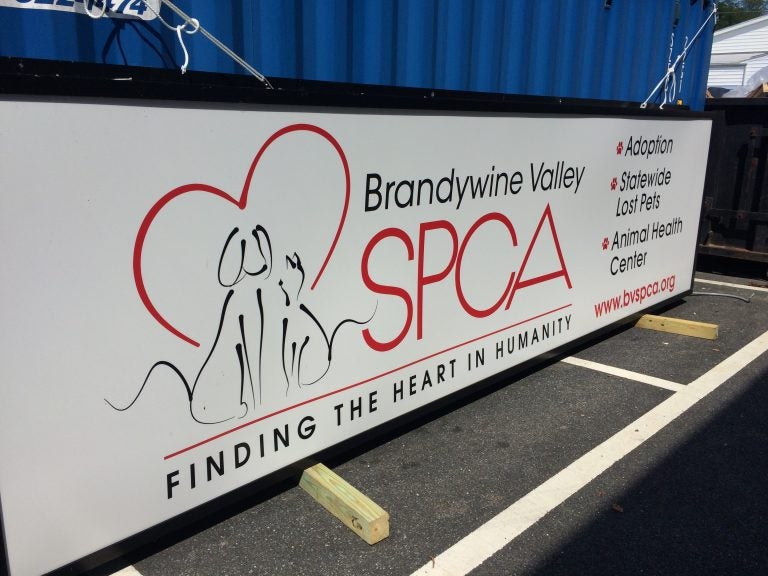 The Brandywine Valley SPCA has won a huge, vacant facility set on 13 acres in southern Delaware at auction.
The animal shelter has plans to renovate the 11,500-square-foot facility in Georgetown into an animal rescue and rehabilitation center. It will provide services for the most vulnerable cats and dogs to increase their chances of being adopted.
"We're looking at potentially using it as a kitten nursery to help neonatal kittens, but then also animals that are in any of our shelters … that may need a little bit of help to better prepare them for new homes," said Walt Fenstermacher, head of BVSPCA's Delaware operations. "So we would transfer them down to the rescue and rehab facility so that we can make any behavioral modifications and training with them to better prepare them for a home."
The new facility will also house animal cruelty survivors and natural disaster victims. Last year, BVSPCA took in more than 120 animals from overcrowded shelters in Texas and Florida, in the aftermath of Hurricanes Harvey and Irma.
Formerly known as Safe Haven Animal Sanctuary, the facility off Shingle Point Road closed in 2013. Because the facility served as an animal shelter before, Fenstermacher said the building's bones are good, but the long-shuttered facility needs a lot of repairs before it can open.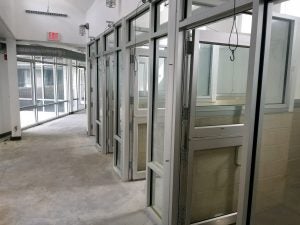 "A building being empty is never good," he said. "There is some drywall work, some infrastructure work that needs to get done, so we are looking to raise the funds to help with that."
The BVSPCA secured the property with a winning bid of $880,000. The shelter needs $200,000 to close the gap between fundraising to date and the purchase price. BVSPCA also estimates the property will need $500,000 to cover the costs for repairs, renovations, equipment and furniture — for a total of $700,000 needed to open the facility
"Today was a big step forward in saving the lives of animals on the fringe of adoption," said Adam Lamb, BVSPCA CEO. "But it's just the first step. We're under contact and need the community's continued support to raise the additional funds needed to close in 45 days and complete the fit out."
Donations in support of the BVSPCA Rescue & Rehab Center can be made at bvspca.org/rescue-rehab.
WHYY is your source for fact-based, in-depth journalism and information. As a nonprofit organization, we rely on financial support from readers like you. Please give today.