Body found in water near Ocean City, N.J. believed to be missing teen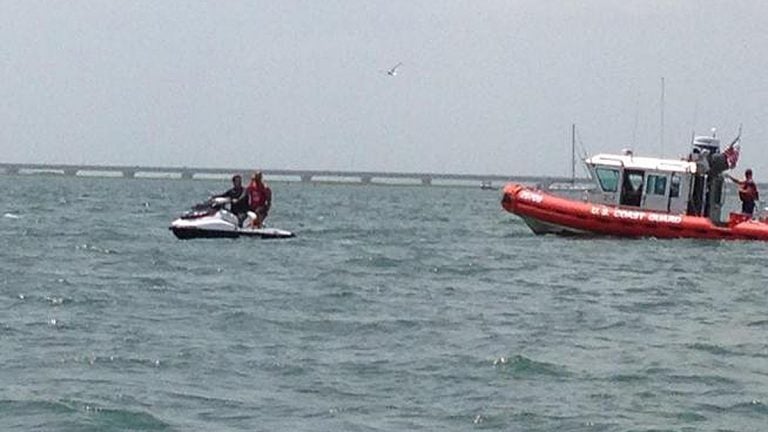 Police in Ocean City, New Jersey believe that a body recovered from an waterway on Thursday is that of missing 14-year-old Corinthian "Cory" Hammond.
Boaters discovered the body floating in the water just south of the Ocean City-Longport Bridge in the early afternoon.
U.S. Coast Guard and New Jersey State Marine Police were dispatched to search the area and later recovered the body.
According to the Coast Guard, Hammond went missing Sunday evening after he and a group of friends were swept by a rip current in the water near the 9th Street beach in Ocean City, N.J.
Fourteen other swimmers were rescued by the Ocean City Fire Department, lifeguards, and police, but Hammond's body was not immediately found.
Friends and family held a beach-side vigil for Hammond on Tuesday, one day after the Coast Guard suspended its search for the 14-year-old boy.
An investigation of the body recovery is being conducted by the Cape May County Prosecutors Office, the Cape May County Medical Examiner's Office, and the Ocean City Police Department.
This story first appeared on NBC10, which is a content partner with NewsWorks.org