Blanka Zizka, a giant of Philadelphia theater, will retire from the Wilma
Defecting from Czechoslovakia 48 years ago, Zizka helped forge Philadelphia's theater renaissance.
During the coronavirus pandemic when all theaters were closed, the co-founder of the Wilma Theater, Blanka Zizka, took the opportunity to spend several months at her son's home in Bellport, a small, coastal village on Long Island.
"I was on a bike in nature for about two and three hours a day, in wetlands," said Zizka. "I was listening to birds and insects and looking into the ocean. I have not done anything like this for so long."
Zizka, 66, has spent all of her adult life in theater, first in her native Czechoslovakia, then for the last 40 years creating and leading the Wilma Theater in Philadelphia. After a lifetime working long hours in windowless rehearsal rooms and stages creating visionary performances, she realized that for her next phase of life, she wanted to spend more time outside.
"I started also to read all these Existentialists that I used to read when I was 19 and 20, and that brought me to Buddhism," she said. "So I kind of went through 20th-century philosophy and I was just thinking to myself: you know, it's time to change my lifestyle."
Zizka is retiring from the theater company she built. Or, that's what she told her staff. Last week they made a counter-offer, asking her to stay on as a contract consultant for two years, requiring her to put in about 20 or so hours a month.
Zizka's greatly reduced role with the company will allow her to transition into the rural lifestyle she wants. She bought a 112-acre farm in the Catskills, six miles from the nearest town. It has a centuries-old, dilapidated farmhouse that needs renovating.
"It's an old farm. It's not a functioning farm, but there's so much space," she said. "It's like the contradiction to everything that I have been doing up to now, living in spaces without windows in the theater. I just went to the other extreme."
A life in the theater
Zizka and her then-husband Jiri Zizka defected from Czechoslovakia in 1973, eventually arriving in Philadelphia where they both became involved in an experimental feminist theater company, The Wilma Project (named after Virginia Woolf's invention of William Shakespeare's forgotten sister). By 1981 they were the artistic directors of the company, building their own theater out of an old industrial space on Samson Street, now known as the Adrienne Theater.
It was there that the Wilma first gained international attention, for its production of Jim Cartwright's play ROAD, which traveled to the International Theater Festival in the Czech Republic. The Wilma was the first American theater company to be invited.
"There are images and moments from productions that Blanka directed that will always be with me," said Terry Nolan, co-founder and producing artistic director of the Arden Theatre, recalling Zizka's production of ROAD from 26 years ago. "It was a gritty, highly theatrical, yet highly realistic play. I can remember so clearly moments from that play, and how that galvanized the theater community. It helped show the community what theater could do, what kind of theater Philadelphia could make."
Shortly after that play, the Wilma Theater became an integral part of Philadelphia's urban development, as one of the first organizations to join the Avenue of the Arts, a South Broad Street revitalization project spearheaded in the 1990s by then-Mayor Ed Rendell. Along with the Kimmel Center, the High School of Creative and Performing Arts, the Clef Club, and the Arts Bank, the Wilma became an anchor arts organization at the corner of Broad and Spruce.
Even though she had become part of the city's theater establishment, Zizka always worked in an experimental vein.
Brave, innovative, and subversive
"She has consistently been a brave director, and a bold and innovative artistic director, expertly balancing the highest professional standards with a healthy dose of subversiveness," said Seth Rozin, the co-founder of InterAct Theater. His own trajectory followed the Wilma's footsteps: after being based at the Adrienne Theater which Zizka built on Sansom Street, Rozin renovated the old ballroom of the Drake Hotel on Spruce Street into a collective theater space, a block away from the Wilma.
"All of us in the area — theatre-makers, theatre leaders, and theatre lovers — owe a tremendous debt to Blanka for building and leading such a terrific company," said Rozin. "For me, personally, she has been an inspiration since before I even entered the profession."
Zizka took sole control of the Wilma in 2010 when her then ex-husband Jiri left. He died two years later. In 2011 she created a resident company of actors on payroll, called the Hothouse, that meets regularly to train, read new plays, and sometimes work directly with playwrights to develop new work.
"Blanka loves actors and her work starts there," said Nick Stuccio, founder of the Philadelphia Fringe Festival and FringeArts. "She helped train and develop a generation of incredible Philadelphia-based actors, helping them find the fullest expression of their talents."
In 2020, Zizka made another bold decision to reorganize the Wilma's creative leadership into a cohort of four artistic directors: James Ijames, Yury Urnov, Morgan Green, and herself.
"I wanted to have more people in the leadership because the society is changing so much and so fast, it was really difficult for one person to deal with all the challenges," said Zizka. "Maybe we have similar esthetics, but our trajectories are quite different."
Over the past year, the Wilma has attracted national attention for its innovative pandemic pivots, including audio plays and cinematic online videos.
Zizka's retirement is not due to lack of ideas or energy.
"I don't know if you go into retirement because you are tired," she said. "I want to go into retirement because I want to have time to do other things."
Zizka plans to do some writing, renovate the old house on her farm in the Catskills and maybe invite artists there as a retreat.
Yury Urnov, one of the Wilma's co-artistic directors, asked Zizka not to step away too quickly. "This transformation started in early 2020 and it will continue through 2023. Wilma is Blanka's life project, her extremely gifted child, and we are learning how to take good care of it."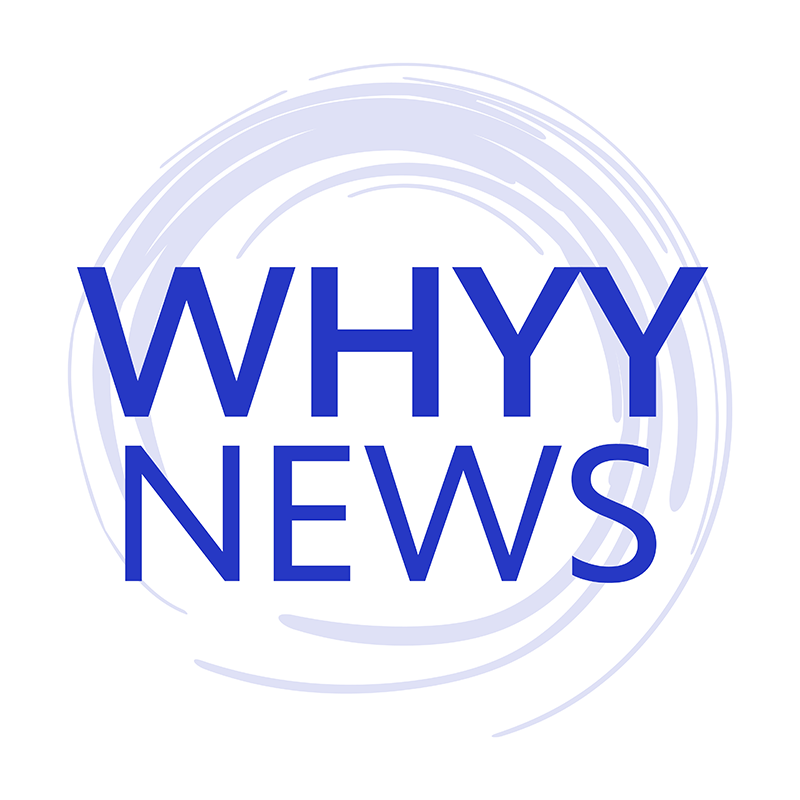 Get daily updates from WHYY News!
WHYY is your source for fact-based, in-depth journalism and information. As a nonprofit organization, we rely on financial support from readers like you. Please give today.