Curtain falls on Big Screen Boyz: Six in Wilmington drug gang get long prison terms for 2017 murder of woman and maiming of boy
Keyonna Perkins was kidnapped, stuffed in a trunk, and executed. The bullets missed their intended target, but one struck 6-year-old Ja'Shown Banner.
On June 6, 2017, a handful of men intent on killing rival Delaware drug dealer Markevis Stanford fired a hail of bullets at him on a roadway near Newark and a street on Wilmington's East Side, but missed their target both times.
Yet during their few hours of mayhem that spanned 20 miles and four crime scenes, six men who fancied themselves as the "Big Screen Boyz" created a devastating trail of carnage.
First, they kidnapped Stanford's pregnant girlfriend Keyonna Perkins, and held her at gunpoint while using her phone to find their prey. Instead of freeing her afterward, they stuffed Perkins in a trunk, drove to a dirt road in the woods near Elkton, Maryland, and executed the 28-year-old as she begged for her life.
After firing several shots at Stanford but missing him on a heavily-traveled stretch of Del. 896 south of Newark, they tracked him to Wilmington, where several more shots were fired as Stanford walked near Sixth and Spruce streets.
Instead, an errant bullet struck 6-year-old Ja'Shown Banner in his face and lodged in his spine as the child rode in his mom's SUV.
Now 12, the boy his family calls "Lj" remains bedridden and unable to talk or move his limbs. He survives only with the aid of a ventilator. Banner takes nearly two dozen medications, and has had more than a dozen surgeries, with two more scheduled for the fall.
"It's never gonna go away,'' his father, Joshua Potts, said this week. "This is daily. Every day."
The men had decided to kill Stanford because he and a friend had robbed and pistol-whipped two of them a month earlier, according to court records and testimony.
Their crimes led Perkins' mother to decry the senseless gun violence that continues ravaging sections of Wilmington and other communities.
"These guys set out to seek revenge on somebody who did something to them, and as a result my daughter is dead,'' Marcy Perkins said during a court hearing last year. "Why? The person you were looking for, you didn't even get."
"I don't think I can overstate how horrific this offense is'
Since those bloody events occurred, dozens of police officers, FBI agents, and prosecutors have devoted more than six years to bringing the six Big Screen Boyz who took part in the murderous plot to justice.
One member, Dontae Sykes, testified in court that the group, which sold heroin, cocaine, and other drugs, produced music and sex videos, and included a rapper, were always together. They also made t-shirts emblazoned with the words Big Screen Boyz.
"It was like a lifestyle, like the big screen – saying that's the big screen, the life that you live should be in a movie kind of thing,'' Sykes testified.
Their prosecutions have now concluded, with Sykes and the other five men sentenced to lengthy terms in prison.
The courtroom part of the saga ended last week when a federal judge handed down a life sentence to Dion Oliver, whom a jury convicted of ordering the kidnapping of Perkins before she was murdered. Federal prosecutors also contended at Oliver's trial that he fired the shot that maimed Banner but jurors acquitted him of having a firearm that fateful day.
Ironically, Oliver had earlier pleaded guilty in January 2022 to having and firing a gun that day, as well as to stalking and conspiracy to stalk and kidnap. Under the plea deal, prosecutors dropped the charge of kidnapping resulting in death.
But in May 2022, U.S. District Judge Joshua Wolson rejected the deal prosecutors made with Oliver's attorney to give him 27 and a half years. That triggered Oliver's withdrawal of his guilty plea and set up the trial that ended with a jury convicting him instead of kidnapping resulting in death, which is punishable by life without parole, as well as stalking and conspiracy to stalk and kidnap.
"I don't think I can overstate how horrific this offense is," Wolson said last week while sentencing Oliver to life behind bars. "There is no mercy for this type of conduct."
Four of the men pleaded guilty in federal court to crimes such as stalking, kidnapping, and conspiracy over the last few years.
Ryan Bacon got 30 years in prison, Michael Pritchett got 25 years, Sykes got 15 and a half years, and Teres Tinnin got 15 years.
Michael Cooper had his federal charges dropped because he was already serving 75 years in state prison on unrelated heroin trafficking and weapons convictions.
Sykes and Bacon both contended that the other man shot Perkins after the two drove her to the Elkton area. She had been kidnapped outside the apartment near Newark that she shared with Stanford. Sykes received less prison time than Bacon because he testified against Oliver. Bacon, by contrast, did not agree to cooperate with the feds.
Assistant U.S. Attorney Eli Klein, who prosecuted Oliver, reflected this week on the "selfish series of events" that led to "unimaginable loss" for the Banner and Perkins families.
"It was heinous for the victims, for their families, and also really for the Wilmington community at large." Klein told WHYY News. "A 28-year-old woman is dead and a 6-year-old boy who is now 12 years old will never have anything close to a normal life again. It was egregious. It was callous. It was reckless behavior and really reprehensible. It fractured these families' lives."
Despite the violence and street drug dealing that remains a constant in parts of Wilmington and other rough sections of New Castle County, Klein said the "massive endeavor'' to put the Big Screen Boyz behind bars "sends a message that law enforcement takes these crimes unbelievably seriously, that there is a constant state of fighting on behalf of victims and the communities to keep these places safe."
Attorney Edson Bostic represented Bacon, who rapped under the name Buck 50 before the deadly spree. Bostic bemoaned that the feud between the men turned so violent and harmed others who were not involved in the dispute.
"This, from my perspective, has always been a sad state of events that developed over a period of time with individuals not really getting along,'' Bostic said. "It's clear that the end result was not necessarily contemplated by any of the people charged with this crime. But events can just automatically flow from when people get involved in activities where weapons are part of the paradigm."
Potts said he's relieved the courtroom "chapter" is finally over and the men whose crimes robbed his happy-go-lucky son of a promising life will be in prison for a long time.
"We don't have room in this world for people who are so selfish like that," Potts said. "That was just a selfish act all the way around. Something that didn't have to happen. It shouldn't happen."
Potts said he still feels pangs of guilt because Ja'Shown's mother, Shaylnn Banner, was driving the child to see him when the unthinkable happened to the most innocent of victims.
And six long and trying years later, the boy's parents and caretakers do whatever they can to keep him comfortable.
Though he can't talk or move, Ja'Shown seemingly tries to communicate with his loved ones.
"Mostly through blinks,'' his dad said. "Blinks and smiles."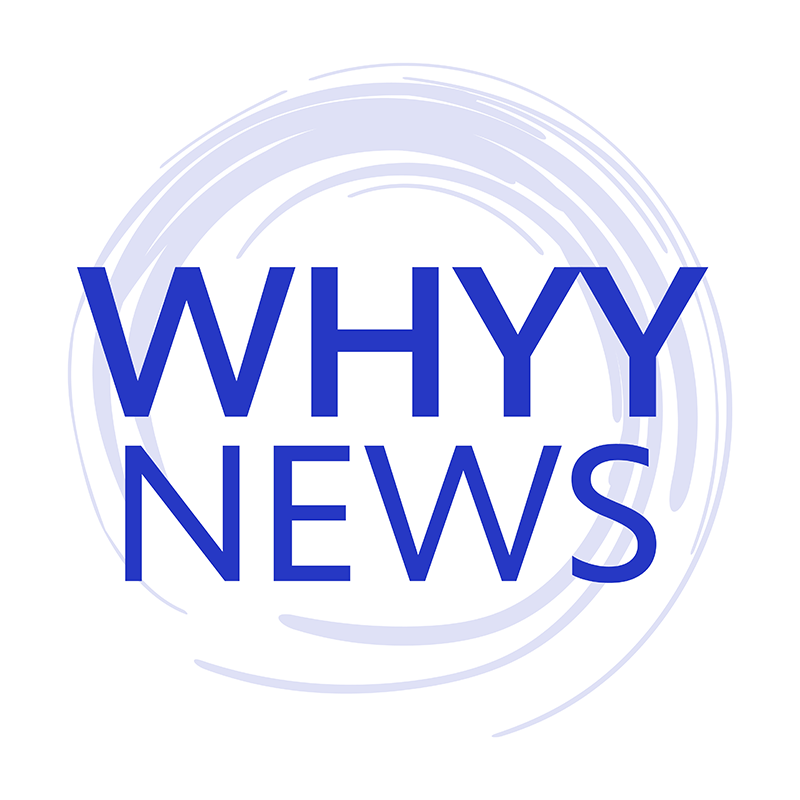 Get daily updates from WHYY News!
WHYY is your source for fact-based, in-depth journalism and information. As a nonprofit organization, we rely on financial support from readers like you. Please give today.