Biden voters in Pa. grappling with chaotic withdrawal from Afghanistan, America's longest war
A recent poll found that 52% of Democrats support the withdrawal and Biden's handling, 37% want to withdraw but say mistakes were made, and 17% oppose.
Listen
4:04
More than a week on from the U.S.'s official withdrawal from Afghanistan after twenty years of war, Jamari Davis is still sorting out his feelings.
Davis is 41. The war has dragged on for most of his adult life, and his first reaction to its end was unequivocally positive: "Yeah, it's about time."
But then came the rapid fall of Afghanistan's government and the Taliban's takeover, the photos and videos of Afghans trying desperately to cling to departing American planes, and the news of translators and activists still stuck in the country, in danger. He also started talking to friends and coworkers who had military deployments to Afghanistan, and came away with a very different conclusion.
"It should have been planned better," he said. "And if you pull everybody out and it goes back to where it was, you wasted 20 years. You wasted billions of dollars and people died. Lives were lost there. And it's all for nothing now."
Davis, a loan officer and real estate investor who lives in Lebanon, Pa., considers himself fairly politically independent. But as he told WHYY before the 2020 election, he also prioritizes racial justice and equality, and felt then-candidate Joe Biden was clearly his best bet. The events in Afghanistan aren't necessarily a deal breaker, but he says they give him pause about Biden's administration.
"At the end of the day," he said, "you have to hold people accountable."
Over the past several weeks, a slew of national polls have indicated that Davis isn't alone in generally supporting the end of the war, but also feeling that it was mishandled. In a Public Opinion Strategies survey of 800 people, for instance, 42% said the Afghanistan withdrawal "raises the most hesitation and concern" about Biden — above the handling of the Mexican border, big federal spending on COVID-19 relief, and the pandemic itself.
A poll of more than 1,000 people from the Washington Post and ABC News found that 52% of Democrats support the withdrawal and Biden's handling of it, 37% want to withdraw but think mistakes have been made, and 17% oppose withdrawal. Among all U.S. adults, those numbers are 26%, 52%, and 17%, respectively.
"Certainly, the manner and the process by which that end came has not been viewed positively," said Chris Borick, a pollster and political analyst with Muhlenberg College. "A majority of Americans view it negatively, see it as not being handled well, and that reflects on the president."
But among individual Biden voters, there's a much wider, more complicated range of reactions to the end of America's longest war.
Ron Joseph, 25, says while he's often critical of Biden — wishing he would cancel student loan debt and move more quickly on clean energy, among other things — he thinks any argument against full withdrawal from Afghanistan is ahistorical.
"If everything fell apart so quickly after the U.S. had been there for 20 years, how would staying for another 20 years have helped?" he asked.
Joseph considers himself a democratic socialist, and is on the steering committee for Philadelphia's chapter of the Democratic Socialists of America. The group's official position is that the U.S. "should never have invaded Afghanistan" in the first place, and Joseph says on a personal level, he agrees. Now, he adds, he's hoping the disengagement is complete.
"That means no more drone attacks, no more CIA raids, no other operations," he said. "And the U.S. should also unconditionally accept refugees from Afghanistan."
That perspective isn't limited to left-leaning Philly. Jim Heckman, McKean County's elected delegate to Pennsylvania's Democratic Party, says he and a lot of others he knows support ending American involvement overseas.
McKean is a rural, conservative county in Pennsylvania's northern tier. More than 72% of its voters supported Donald Trump in 2020. But Heckman, 37, who makes knives for a local cutlery company, said that doesn't necessarily mean the smallish number of Democrats who live there are moderates. He considers himself progressive, and part of what that means to him is shrinking spending on the military-industrial complex.
Like Joseph, Heckman thinks the Afghanistan invasion "never should have happened in the first place." He notes that it cost the U.S. about $2 trillion all told — not including lives lost. That money could have reduced poverty, Heckman said, "but instead we spent it on a pointless war."
Not all moderate or independent-leaning voters have been quick to lay blame for the messy exit at Biden's feet, either.
Sandra Mailey, who heads the Democratic Committee in conservative-leaning Franklin County, says in the most recent meeting of her overwhelmingly moderate county party, she "didn't hear any negative comments whatsoever" about Afghanistan. And Mailey — who considers herself somewhere between a "liberal conservative or a conservative liberal" — feels like, on some level, chaos was inevitable in the wake of two decades of American occupation in a foreign country.
"I think it is a good decision," she said. "But being a good decision doesn't mean that withdrawal [would] be easy or smooth."
'It does present a difficulty'
Pennsylvania's Democratic congressional members say they're still parsing this range of reactions.
On the question of withdrawal, they're fairly unified: nobody wants to keep the war in Afghanistan going. But when it comes to the Biden administration's decision not to extend the withdrawal date past August 31 in order to evacuate more Americans, or secure visas for Afghans who worked for the U.S. military, some Democratic electeds say they've gotten frustrated with the administration.
Susan Wild (PA-07), a moderate Democrat who represents a district in the Lehigh Valley, has been among the most critical — particularly after two ISIS-K bombings in Kabul killed 13 U.S. servicemembers and dozens of Afghans on August 26.
In a statement that day, she said it appeared the evacuation process had been "egregiously mishandled" by the Biden administration.
"Quite honestly, I think I was tougher on the president than most of my Democratic constituents," she acknowledged, several days after the withdrawal had been finalized. She noted that In the wake of that attack, she had "softened" her opinion of the administration's handling of the situation, but that she still has concerns. Namely, she wants to know why the withdrawal process didn't start sooner, why the administration was so surprised when Afghanistan fell immediately to the Taliban, and why U.S. allies weren't evacuated more quickly.
Two of Wild's Democratic colleagues in nearby, more liberal districts agreed that congress should hold hearings on the withdrawal. But Rep. Madeleine Dean (PA-04) of Montgomery County and Rep. Mary Gay Scanlon (PA-05) of Delaware County both also said they don't think a smooth departure was possible.
"Obviously I haven't spoken to all my constituents, but I believe there was a broad consensus that it was time for the war in Afghanistan to end, that in fact, it was past time for the war in Afghanistan to end," Dean said. "So there is a sense of, 'Thank you, President Biden.'"
Republicans have meanwhile unequivocally branded the process a disaster. Pat Toomey, Pennsylvania's departing GOP U.S. Senator, summed up the party line in a statement calling the American withdrawal "nothing short of a tragedy."
"The miscalculation to rapidly withdraw our forces to meet symbolic rather than strategic deadlines has created a rapidly unfolding humanitarian disaster that will lead to only more pain and suffering for the people of Afghanistan," he said.
Dean says statements along those lines are no surprise, and she's expecting Republicans to bring up the withdrawal to critique Democrats in upcoming elections. "But shame on them," she said. "This is a war that needed to end … And if they try to win an election on that, shame on them."
"It's far from clear to me … that anyone has any real solutions on how it could have been done better," Scanlon added. "Yes, it could have been different, but you know, it was a war zone, and we don't get to make all the rules."
The fact remains, Biden's poll numbers are now underwater for the first time in his presidency. An average of recent polls has his approval rating dipping below 50% around August 27, in the midst of the withdrawal, and it's now down to a little over 45%.
Mailey, the Franklin County Democratic Committee chair, has been watching those numbers closely. It's always hard to rally Democratic votes in Franklin, but she says it becomes harder — in any race — when the president is unpopular.
"Any drop in polls at this point, simply because we are such a polarized country, it does present a difficulty," she said. "Especially moving forward to the midterms, they're always, always … going to be difficult for the party in power."
Afghanistan isn't the only factor affecting Biden's polling, Borick noted. But it's a big one, with potential implications for his domestic agenda.
"Polls matter for presidents, not only at election time, but during any period where they're trying to leverage action in congress," he said. "It's important that the president be able to manage his approval ratings and build those back up if he wants to be as successful as he can with his agenda. And it's a big agenda."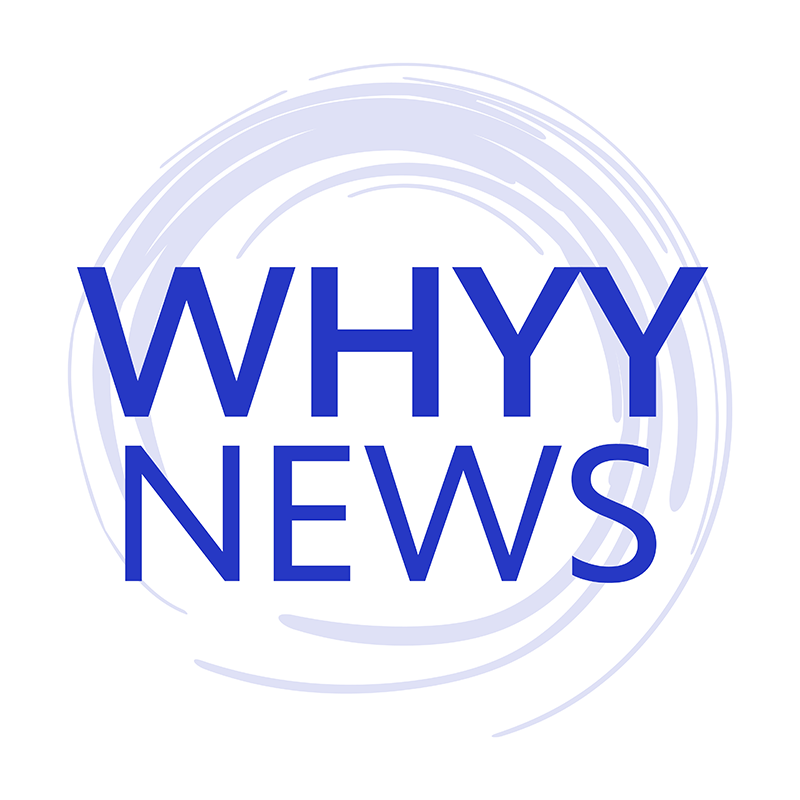 Get daily updates from WHYY News!
WHYY is your source for fact-based, in-depth journalism and information. As a nonprofit organization, we rely on financial support from readers like you. Please give today.