Biden offers alternative student debt relief plan that would remove immediate threat of default
The president said he will work under the Higher Education Act to begin a new program that would begin loan repayment but remove the immediate threat of default.
President Joe Biden vowed Friday to push ahead with a new plan to provide student loan relief for millions of borrowers while blaming Republican "hypocrisy" for triggering the day's Supreme Court decision that wiped out his original plan.
Biden said payment requirements for student loans would resume in coming weeks, but that he would work under the authority of the Higher Education Act to begin a new program designed to ease borrowers' threat of default if they fall behind over the next year.
Hours after the Supreme Court ruling, Biden commented from the White House, trying to stay on the political offensive even as the ruling undermined a key promise to young voters who will be vital to his 2024 reelection campaign.
Biden delivered most of his remarks in a measured tone but then raised his voice at the end when a reporter asked if he had given borrowers false hope.
"I didn't give any false hope," he said heatedly. "The Republicans snatched away the hope that they were given."
Ticking off what he said were billions of dollars in benefits to the well-to-do under the Trump administration, he said, "These Republican officials just couldn't bear the thought of providing relief for working class, middle class Americans."
"The hypocrisy of Republican elected officials is stunning," he said.
Top administration officials said they had met for weeks to discuss how to handle the Supreme Court's expected reversal of Biden's original plan.
Electoral consequences aside, progressive Democrats in Congress and activists clamored for the White House to offer a swift and substantial response to the court's decision. Natalia Abrams, president and founder of the Student Debt Crisis Center, said the responsibility falls "squarely" on Biden's shoulders.
"The president possesses the power, and must summon the will, to secure the essential relief that families across the nation desperately need," Abrams said in a statement.
Massachusetts Democratic Sen. Elizabeth Warren, one of her party's leading voices on the left, said, "The president has more tools to cancel student debt — and he must use them."
The GOP has long argued that repaying the student loans is a fairness issue, and they celebrated the ruling. Betsy DeVos, who served as secretary of education under President Donald Trump, called Biden's original plan "deeply unfair to the majority of Americans who don't have student loans."
Republicans now seeking their party's 2024 presidential nomination lined up to applaud the ruling, with former Vice President Mike Pence saying he was "pleased that the court struck down the radical left's effort to use the money of taxpayers who played by the rules and repaid their debts in order to cancel the debt of bankers and lawyers in New York, San Francisco, and Washington."
Former U.S. ambassador to the United Nation's Nikki Haley said the Supreme Court was "right to throw out Joe Biden's power grab."
Trying to place the onus for ending the plan on the GOP could allow Biden's reelection campaign to keep the issue of students loans as one of strength in the short term. But that may ultimately offer little solace to 43 million Americans who will now could have to start again repaying their student loans.
"We do not want to go into excruciating debt for our entire lives to enhance our education," Voters of Tomorrow, a Gen Z-led organization that promotes the power of young Americans, said in a statement.
The White House's efforts to block payments were an attempt to keep a Biden 2020 campaign promise to wipe out student loan debt that was especially popular with young voters and progressives. Both will be vital to Biden in next year's presidential race — but may be less energized about supporting him after the high court's decision.
Wisdom Cole, the national director of the NAACP Youth & College Division, said Black Americans helped put Biden in the White House, so there's an obligation for him to "finish the job" with his pledges to provide relief for borrowers around the country. He suggested a lack of action could see Biden face a backlash next year with key demographics — specifically young voters and Black voters.
"It's going to have a huge impact on the next election. This was a key point. This was a key policy priority," Cole said, adding, "If we don't do this, we continue the cycle of seeing our elected leaders make promises and not follow through."
A May poll from The Associated Press-NORC Center for Public Affairs Research found that 43% of U.S. adults approve of how Biden sought to handle student debt, similar to his approval rating overall of 40% in the same poll.
The poll suggested that Biden gets credit for his handling of the issue among young adults in particular. Fifty-three percent of adults under age 30 said they approved of Biden's handling of student debt, compared with only 36% who approved of his job performance overall.
The high court's decision comes as loan payments — which have been on hold since the start of the coronavirus pandemic three years ago — were already set to resume in the fall.
Jed Shugerman, a law professor at Fordham University, said it would be essentially impossible to provide immediate debt relief before payments start again.
"That's why we call it administrative law rather than fiat," Shugerman said, noting that the rulemaking process requires "crossing t's and dotting i's and giving real reasons for policies."
The situation has some political overlap with a COVID pandemic-era ban on nationwide evictions, which expired in 2021 with the Biden administration opposing the move but arguing that its hands were tied because the Supreme Court refused to extend it — despite the protests of progressive Democrats and housing activists. But the impact of the student loan program could be far wider.
Friday's decision wasn't unexpected given the court's reactions when it heard arguments in the case in February. Since then, the White House has faced pressure from activists and progressive Democrats to formulate a backup plan that would provide relief to borrowers — but spent months publicly refusing to publicly discuss a Plan B.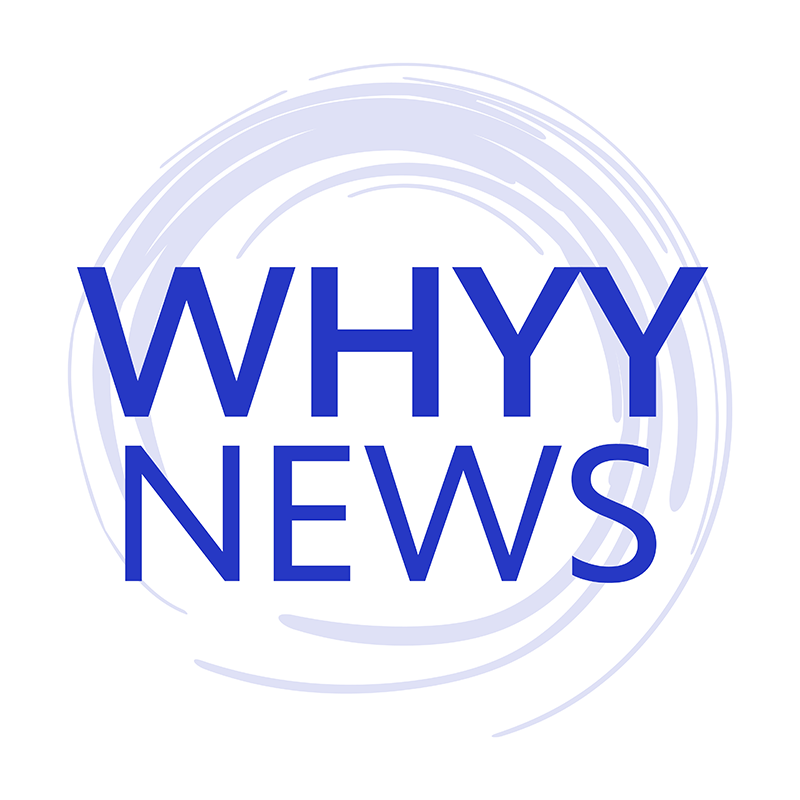 Get daily updates from WHYY News!
WHYY is your source for fact-based, in-depth journalism and information. As a nonprofit organization, we rely on financial support from readers like you. Please give today.