Bella Vista to see 'Autumn' anew
In Bella Vista Autumn is in the air.
Devoted Eyes on the Street readers will remember the tale of David Guinn's beloved Bella Vista mural, Autumn (aka Your House in the Forest), which overlooked a vacant corner lot at 9th and Bainbridge streets until a developer built a rowhouse in its stead. Even as the neighborhood has watched construction obscure Guinn's mural, Mural Arts has found a way to reincarnate Autumn in Bella Vista.
David Guinn is currently working on designs for a new fall-themed mural, planned for a wall outside Fleisher on the 700 block of Catharine Street.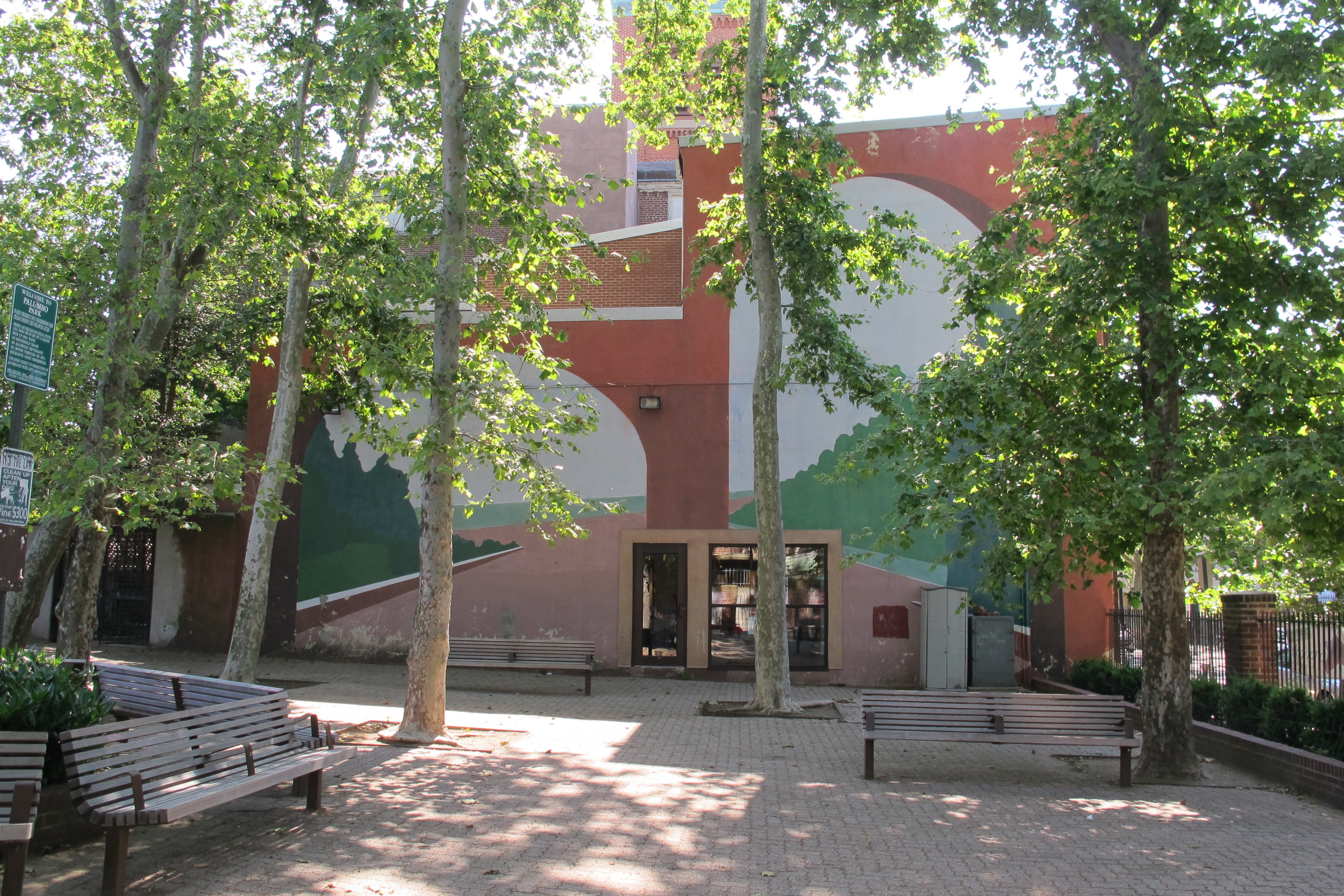 A few months ago Jane Golden, director of the Mural Arts Program, told me she had been "wall-hunting" in Bella Vista and had approached Fleisher about hosting a new piece by Guinn. Fleisher had wanted to do a Mural Arts project on its campus and welcomed the opportunity. Now plans are moving forward to create a new mural that references the Autumn, while working with Fleisher and its Catherine Street neighbors to create an artwork that is all their own.
Guinn's new mural is planned for the wall overlooking Palumbo Park, which will replace a decades-old mural that has deteriorated.
"That wall, we knew, was ready for something fresh and vibrant," Fleisher's Executive Director Matt Braun explained.
"The idea really isn't to repaint the old mural but to make a new mural with a similar theme of an autumn landscape," Guinn told me over the phone last week. "It's site specific to Fleisher and Palumbo Park and that specific group of neighbors, but hopefully it will connect to the other piece in that it's an autumn landscape."
The project presents an interesting design challenge for Guinn who painted Autumn at the corner of 9th and Bainbridge 11 years ago. Autumn was beloved by many neighbors, and was significant among in our city of murals as part of Guinn's Seasons series, which is featured in the Mural Arts Program's Mural Mile tour. But Guinn doesn't want to recreate his old work. Plus, as Braun pointed out to me, Fleisher and its Catharine Street neighbors want to see a unique creation for their block.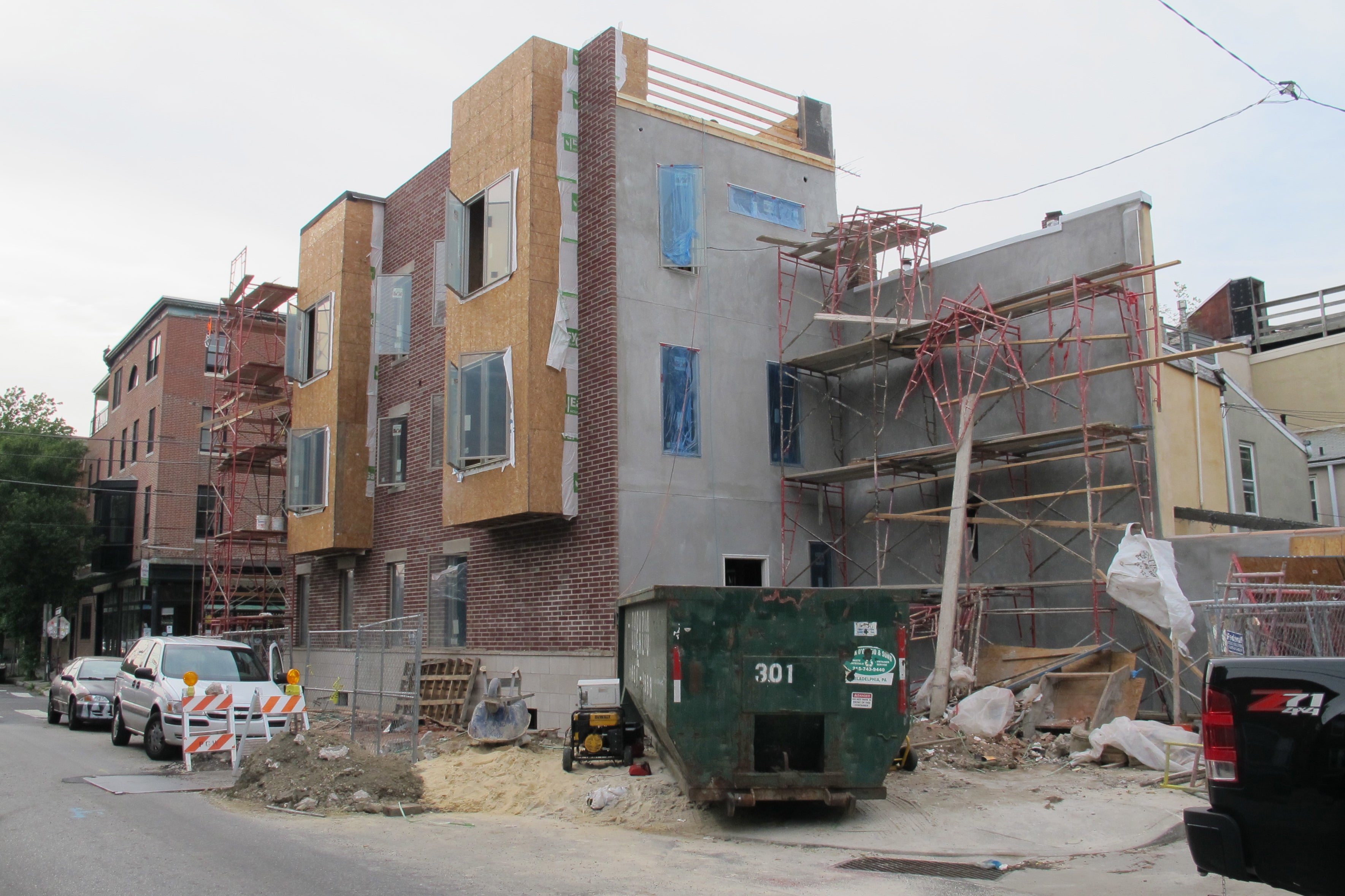 Guinn said he felt a bit bitter after the loss of Autumn, but was quick to add that his early conversations with Fleisher and its neighbors have been exciting. "There's something alive here, something new is growing. That felt really good," he said.
To Braun, the new mural is an chance to enhance Palumbo Park and extend Fleisher's mission – to be a "sanctuary for the soul" – beyond its walls and into the park.
Guinn has memories of taking classes at Fleisher as a kid – even sketching the wall he'll be painting the mural on – and the opportunity to contribute to Fleisher's campus is an honor that comes with "a lot of responsibility to do something that does it justice."
The new mural will be painted this year.
WHYY is your source for fact-based, in-depth journalism and information. As a nonprofit organization, we rely on financial support from readers like you. Please give today.