Beach replenishment won't destroy tall dunes that saved N.J. community, feds say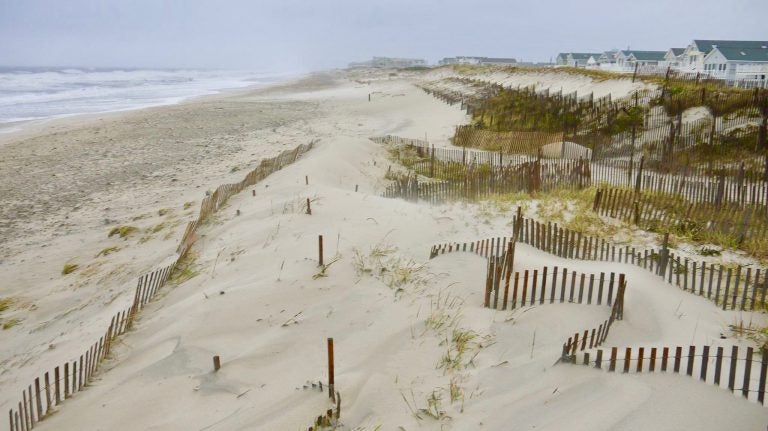 An ongoing beach replenishment project in an Ocean County community that was saved from Superstorm Sandy's wrath won't negatively impact the formidable dune system, federal authorities say.
South Seaside Park's Midway Beach is famous for its dune system, with an average height of 27 feet and width of 150 feet, that build up over 40 years without any machinery. Members of the private condominium association created the expansive dune system organically through creative erosion control without any tax dollars.
As part of a project throughout northern Ocean County crews are currently pumping sand onto the community's beaches, and dune work is upcoming.
Steve Rochette, a spokesman for the U.S. Army Corps of Engineers, says the work will complement the protective dunes.
"[Crews will be] making the existing dunes wider, filling in all gaps to create a contiguous dune system, and substantially widening the beach (or berm) in front of the dune," he said.
The project will also entail the installation of sand fencing, walkways up and over the dune, and dune grass planting, according to Rochette.
Stewart Farrell, director of the Stockton University's Coastal Research Center, said the Midway Beach system represents the "the most dynamic 'bootstrap' dune project on the coast," according to a National Geographic article.
"There's no need for bulldozers or shovels when the wind does the work of building the dune," he added.
The community's condominium association in 2017 filed a lawsuit to prevent the dunes from being destroyed and rebuilt during the beach replenishment project. The association didn't prevail but authorities promised not to harm the dune system.