Barnegat Bay advocacy group launches podcast series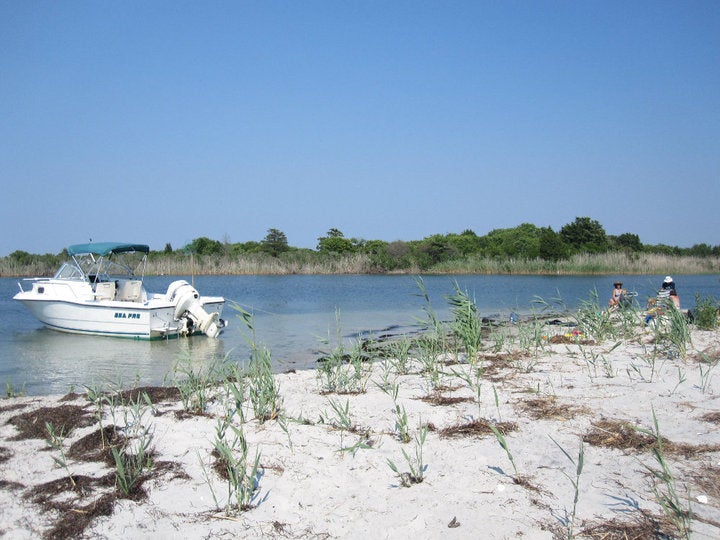 In an effort to reach a wider audience, an Ocean County environmental advocacy organization recently launched an educational podcast series.
Founded in 1971, Save Barnegat Bay, a non-profit organization based in Lavallette whose mission is to restore and protect the Barnegat Bay and its ecoystem, published its first podcast this July, focusing on Superstorm Sandy's impact on the Barnegat Bay.
"The idea is to allow everyday citizens access to science conversations about the bay without having to attend an event or leaving their home," said Save Barnegat Bay Executive Director Britta Wenzel.
In the first podcast, host Chris Lundy is joined by Wenzel and Willie deCamp, the organization's president. They discuss debris ending up in the Barnegat Bay during Superstorm Sandy's storm surge, safety precautions to avoid being injured by debris, potential pollution in the bay (the state has deemed sea life to be safe for consumption, but Wenzel recommends that anyone with a compromised immune system exercise caution), and sustainability and resilience issues moving forward.
"'I've heard people say in the news that this is a once-in-a-lifetime storm, and when I engage with folks I have to remind them that really there has been prior storm events in someone's lifetime," Wenzel stresses during the discussion.
Another issue that has been impacting portions of the Barnegat Bay is the increasing jellyfish population, an issued discussed in the second podcast, featuring Dr. Paul Bologna of Montclair State University.
Bologna notes that jellyfish, particularly sea nettles, are a problem because they can potentially impact the natural food web of the Barnegat Bay and sting swimmers.
"It's like 'the invasion of the jellyfish' I think for a lot of us who have grown up on the bay," Wenzel comments, adding some context to the explosion of the jellyfish population by saying that she doesn't think she was even stung in the bay during her youth.
But stinging aside, Wenzel asks Dr. Bologna if the increasing jellyfish population is an indicator species for something gone wrong in the bay, who responded that, amongst other reasons, jellyfish are capable of surviving in low oxygen population and can overwhelm the ecosystem when ove-development negatively impacts the water quality.
Dr. Bologna is currently conducting a survey of the jellyfish population, which he says is mostly concentrated in the northern portion of the bay from near Toms River to the Metedeconk River in the Brick, while they "seem to be relatively absent" in the southern portion.
So what can the average citizen do to curb the population?
Increase the water quality by using the right kind of fertilizer or no fertilizer, minimize stormwater run-off into the bay, and perhaps scrub your bulkhead or docks to release polyps, which produce numerous jellyfish, Dr. Bologna advises.
"Citizen scientists" can directly help by stopping by SBB's office to pick-up a settling plate — upon which polyps attach — and simply attaching it to their dock or bulkhead.