'Bankruptcy has to be on the table': Receiver says police pension spiking threatens to sink Chester
The city's fiscal emergency is worsening because of a failed pension plan. Receiver Michael Doweary is looking at all options, including bankruptcy.
The office of the state-appointed receiver tasked with rescuing the fiscally distressed city of Chester is raising new concerns about the nearly depleted police pension fund, which has less than four months of benefits left.
An internal investigation has found documents that support the conclusion that Chester's pension board and city officials took actions back in 2009 to make the pension calculation easier to manipulate.
"The city's pension board was improperly using a pension calculation that allowed police officers to spike their pension. These documents also raise new concerns about whether the pension board at that time and other city officials truly fulfilled their fiduciary responsibilities," receiver Michael Doweary said in an interview.
Because of that, the receiver's team expects to begin talking with retirees this month about their benefits and the possibility of recouping overpayments. However, Chester's fiscal emergency is worsening, and the receiver's office is looking at all options.
"There's a lot of significant action that we're going to need to take in order to try and get the city back on its feet — and bankruptcy has to be on the table as part of those considerations. So it's not there to scare anybody, but that's just really an honest assessment of Chester's situation," said Vijay Kapoor, chief of staff to the receiver.
In 1995, Chester's financial difficulties led it to enter the state's Municipalities Financial Recovery Act, or Act 47, process. However, the situation never improved; rather, the problems continued to intensify. In 2020, Gov. Tom Wolf declared a "fiscal emergency" in Chester, and the city was placed under receivership.
Chester's receiver has categorized the city as having the worst pension and retiree health care funding situation of any city in Pennsylvania. In 2021, Chester spent more than $14 million — more than 25% of its entire general fund budget — on pension and retiree health care costs alone.
The receiver has been keeping a close eye on the pension funds of late. In October 2021, the receiver issued an order directing Chester's pension board to change the way it calculated police pensions and to use the average of the last three years of salaries to determine benefits,  rather than the last 12 months.
After 20 years in Chester, a police officer is entitled to a full pension payout. The belief is that the 12-month system previously allowed police officers hired after Jan. 1, 1988, to "make a run."
"With spiking and using a one-year figure, there's an incentive for an officer to take every overtime assignment that they can," Doweary said.
Taking on extra shifts can be expected regardless of the pension calculation, though it is typically difficult to sustain. But officers in Chester did not have those difficulties under the previous calculation, the receiver said — which led to some pretty large payouts.
"Some police officers have been able to retire as young as 38 years old with $100,000-a-year-plus pensions. There's no question that this severely hurt the pension fund, and we're in a process of calculating by how much," Doweary said.
An actuary is still recalculating pensions for current and future retirees, so the total amount of money the city has overpaid has yet to be determined. On an individual basis, there have been significant reductions.
One unnamed officer was set to receive $110,000 a year upon retirement under the old calculation. With the new change to a three-year salary average, that number has dropped to $75,800 a year — a 31% reduction.
So far, eight pensions have been recalculated and reduced by a total of $114,000. The receiver's office suspects that more than 80 officers may have spiked their pensions.
"It is a significant amount of money that the fund lost. To give you a sense, that fund pays out about $6.6 million a year in benefits. So a million dollars or several hundred thousand dollars is quite a significant amount for this pension fund," Kapoor said.
Though part of this may be old news for some in Chester, the receiver received a memo from legal counsel John McLaughlin, of Campbell Durrant P.C., in December that contained documents showing how the changes occurred.
"These documents reveal that, at the time, there was no agreement to make those changes. The proper procedures that should have been followed do not appear to have been followed," Kapoor said.
One of those documents, a copy of which WHYY News has seen, contained pension board minutes from an April 22, 2009, meeting. Among those present at the meeting were former Republican Mayor Wendell Butler, who was previously a Chester police officer, and former City Controller Dalinda Carrero-Papi.
A memorandum from Campbell Durrant, P.C. (Chester Receiver Michael Doweary's counsel) analyzing documents related to police pensions.
The meeting minutes reveal a moment when a pension board member expressed concern that "a deal is being done and someone getting a benefit that maybe he is not entitled to." That pension board member was overruled by the rest of his colleagues.
It is the receiver's view that the lone objector to the pension change in 2009 was correct. There was no cost study done to measure the impact on the fund. The change was made in virtual silence, according to the receiver's legal counsel, who "spoke with a number of individuals who could reasonably be expected to have knowledge of such an agreement — including the Act 47 coordinator at the time — and no one had any such knowledge." (The Act 47 coordinator was essentially Doweary's predecessor.)
Moreover, as filed with the state, Chester's 2011 Act 205 Actuarial Valuation Report, a review of a financially distressed municipality's pension plans mandated by Pennsylvania, still had the old pension calculation.
"It was certified by one of these city officials, the city controller at the time, who also took part in that pension board meeting, that the pension benefits were still the last three years of salary," Kapoor said
It wasn't until the 2015 Act 205 report that the city acknowledged the change. The receiver's position is that even if the city thought it had the ability to make the change, it should have been reflected in those reports.
"We're in the process of determining whether there is any cause of action against the pension board members or city officials to get this money back," Doweary said.
Chester is facing a number of issues right now related to its fiscal state of emergency. However, the receiver's office believes that it can't be fixed until the police pension fund is fixed. Doweary wants to make sure that the city rights its wrongs by restructuring the pension plan.
"That by itself may not be enough for the city of Chester, but we can't turn a blind eye to wrongs that need to be corrected," Doweary said.
Negotiating with Chester unions and retirees is just the first step, but with the city on the brink of insolvency, Kapoor's mention of bankruptcy underscores the urgency of the situation.
Adrienne Lu is a manager with the state fiscal health team at The Pew Charitable Trusts. Most recently, her team did a deep dive into municipal bankruptcies over the past 20 years.
Lu said that if Chester does end up filing for bankruptcy, the city would join an exclusive group.
"Historically, municipal bankruptcies are rare in the United States. Since 2001, there have only been 33 bankruptcy filings, and that's from general purpose local government. So, that's things like cities and towns and counties."
Those 33 filings were by 31 different municipalities. To put that in perspective, there are nearly 39,000 local governments across the country. The last time a municipality filed for bankruptcy was Fairfield, Alabama, in 2020.
"But in Pennsylvania, Harrisburg, as you may know, was the last city to file for bankruptcy, and that was in 2011. And before that, also in Pennsylvania, Westfall Township also filed for bankruptcy, and that was in 2009," Lu said.
Only 27 states, including Pennsylvania, allow certain localities to declare bankruptcy. Every municipality is different and, as such, the reasons one lands in such a terrible predicament are also very different.
"And when it comes to the causes of the fiscal distress or the municipal bankruptcy, they really do vary, but many of them come as a result of longstanding structural budget problems that are aggravated by a one-time event," Lu said. "Public pension costs have also been issues in the bankruptcies for Vallejo, California, Central Falls, Rhode Island, and Detroit, for example."
Bankruptcy is supposed to give municipalities the opportunity to restructure. However, in the long term, the officials have to make better budget choices if the issues are to be resolved, Lu said.
"It's a very difficult calculation about whether you should file for bankruptcy, but on the plus side it does give them a chance to restructure their debts, like I mentioned, and some breathing room from creditors to sort of adjust their plan of debt. But it is a very time-consuming process, and it's expensive, and it's costly for residents, and it can be damaging to a city's reputation, which can hurt the city's economic prospects in the long run," Lu said.
After Doweary entered the receiver's role, he filed a recovery plan with Commonwealth Court in August 2020 that serves as a roadmap of the obstacles ahead and the possible pathways out. He updates and amends the plan as issues come to a head.
Doweary is expected to begin putting together an updated version of the recovery plan toward the end of the first quarter of 2022.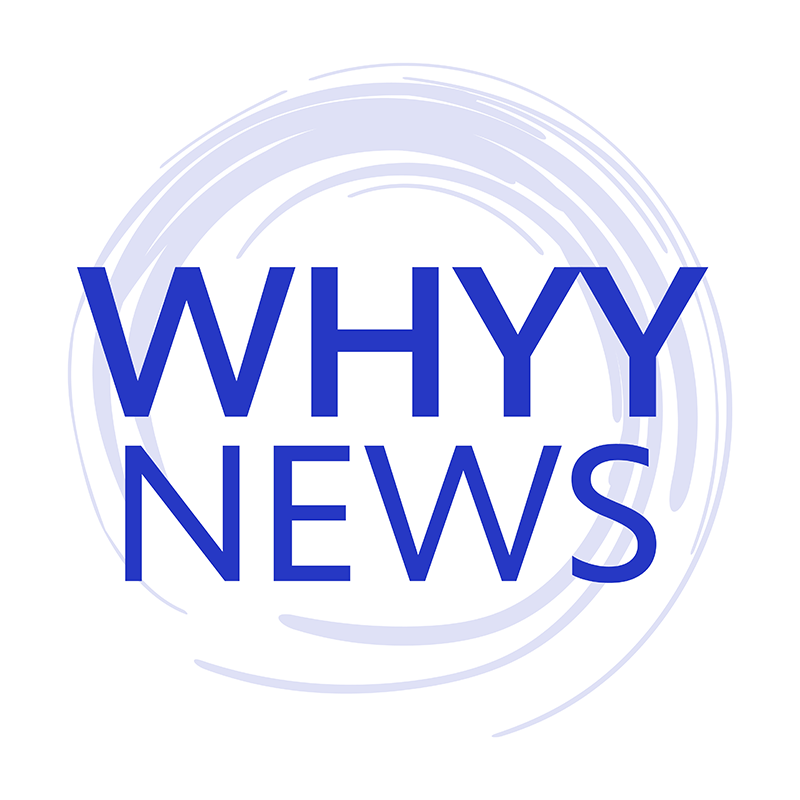 Get daily updates from WHYY News!
WHYY is your source for fact-based, in-depth journalism and information. As a nonprofit organization, we rely on financial support from readers like you. Please give today.